​CBI hosts 2017 Factory Forum at New Hampshire headquarters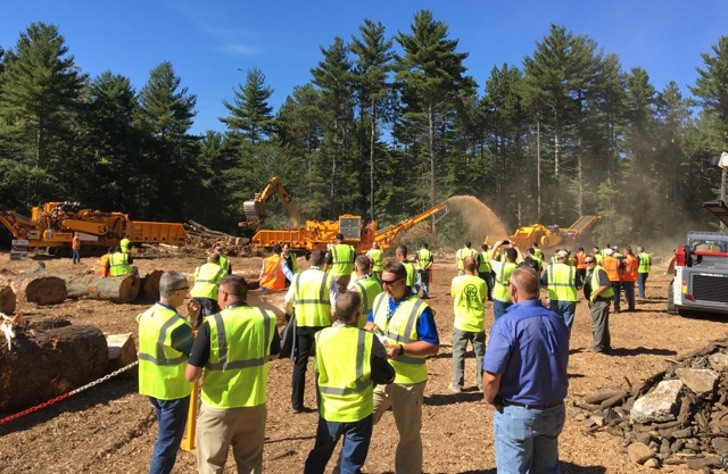 NEWTON, N.H. - Continental Biomass Industries (CBI) hosted its 2017 Factory Forum October 3rd through 5th at its global headquarters in Newton, putting on live demos and workshops for guests from around the world. The three day event saw guests from Sweden, Brazil, and various businesses throughout the United States, including local customers who partnered with CBI for the live demonstrations.

"Hosting the forum here at the CBI Factory gives new and existing customers a close look at our machines and the dedicated people who make it happen here at the shop," said Art Murphy, Director of Sales and Marketing for Terex Environmental Equipment - Americas. "It's great for guests to meet some of our veteran employees who helped build this company and spent the last few decades bringing the CBI advantage to end-users."
The event kicked-off with an opening reception and cocktail hour at the Portsmouth Harbor Events and Conference Center, followed by a factory tour through the CBI facility the next morning. Long-time CBI employees shared company history with guests and led tour groups through the shop floor to get an intimate look at grinders being prepared for recent hurricane debris cleanup. Tours were headlined by the famous CBI Road-Mill, which was first put into service for Hurricane Andrew cleanup in 1991 and has logged more than 60,000 hours. Ingerson Transportation brought the machine down from their business in Jefferson, NH for a static display.
Neal Nowick, General Manager of Terex Environmental Equipment, welcomed the crowd and was the first to present in a series of keynote presentations that included overviews and a look ahead for the CBI and Ecotec product lines. Terex Financial Services presented and was followed by a Tier 4 Compliance Overview from CAT to give in-depth looks to topics of recent interest in the industry.
Later in the day, guests filled the bleachers in CBI's new demo arena to see machines running live. The CBI attachment line made an impressive show of material preparation. George Whiteman, a local CBI customer, mounted his XP Log Screw on a Takeuchi TL12V2 Tracked Skid Steer to split enormous logs in front of the guests. The CBI Stump Shear was also on display splitting and shearing nasty material.
The crowd spent the afternoon watching live demos of the 5400BT Wood Grinder, the 5800BT Wood Grinder, the 6800BT Wood Grinder, the Phoenix 2100 Trommel, the TTS 620 Drum Screener, the 7544 Flail and Disc Chipper, the TRS 550 Recycling Screen, and the AirMax Material Density Separator.
As always, the 6800BT lived up to its promised efficiency and was featured on WMUR's regional news broadcast for the product's recent work in hurricane cleanup efforts. Chris and Kelly Carey, who own a land-clearing business in Kansas City, were at the Factory Forum and are currently using CBI machines to assist with cleanup in hurricane-impacted areas.
After the demonstrations, customers and service techs had the chance to climb up into the machines with product experts and have their questions answered in greater detail.
A-1 Sandrock purchased their third machine from Terex Environmental Equipment at the Factory Forum, working with Powerscreen Mid-Atlantic to add a 5800BT grinder to their growing application in North Carolina.
A "Taste of the Coast" New England dinner was ready for guests when they returned from the factory. Attendees enjoyed fresh lobster, clams, steak tips, and a full array of menu options after a long day in the field.
The dinner was followed by a night out in historic Portsmouth and live music provided by CBI at the Portsmouth Gas Light. Guests who travelled from far outside New England enjoyed the chance to walk along the water and explore the storied seaport town.
The final day of the event focused on workshops at graduated levels of safety and performance optimization. Aaron Murray, Technical R&D Lead at CBI, walked end-users around a 6800BT for a safety and basic functionality workshop, emphasizing fundamental habits and behaviors that ensure a safe job site. Field Service Technician Tim Peters underscored safety throughout his preventative maintenance workshop shortly afterwards.
Performance optimization workshops were led by CBI engineering specialists Mike Goutier and Nate Fuller, who presented on simplified machine controls and gave live examples of best practices with a 5800BT grinder.
CBI's next scheduled show will be in Atlanta, GA for COMPOST 2018. A full list of upcoming trade shows and events can be found at this link.
Company info
Related products
Related Articles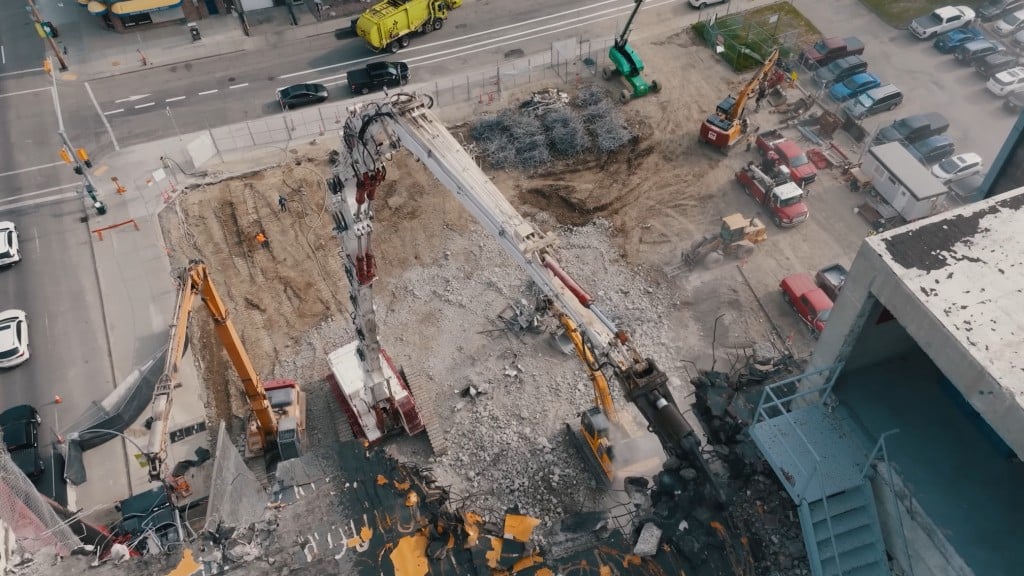 (VIDEO) Priestly Demolition takes down 10-storey Calgary building with colossal KOBELCO excavator