Hoist helps healthcare expansion project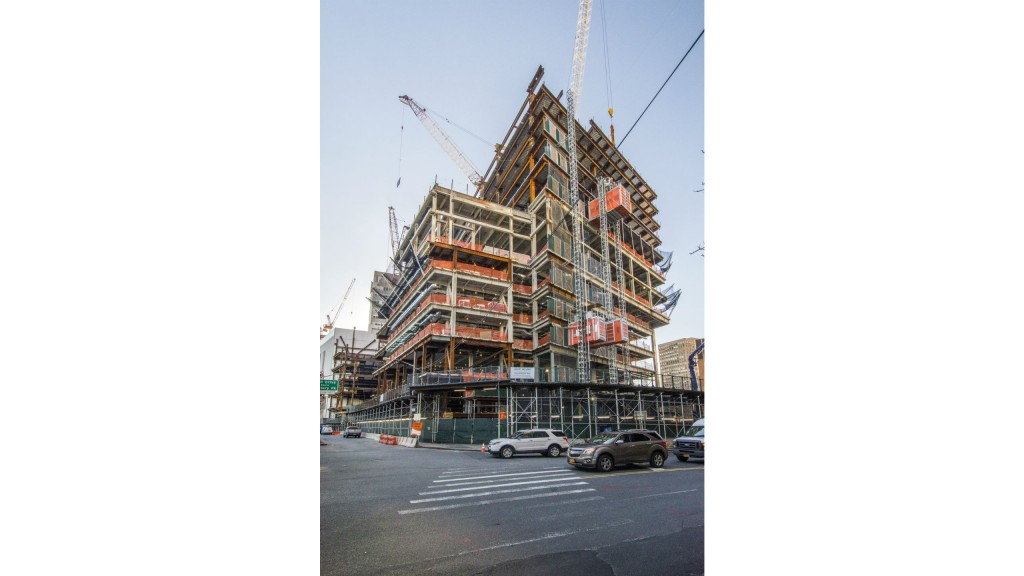 Alimak Hek recently installed the largest personnel and material hoist in the world at NYU Langone Kimmel Pavilion hospital in 2016. This $1.2 billion expansion project, which is scheduled for completion in 2018, is a 21 story, 830,000 sq. foot medical facility aimed at providing patients and their families with more efficient and quality healthcare.
The Alimak Mammoth Triplex has 12,400 kg (27,225 lbs.) of lifting capacity per set up, a hoist floor area of nearly triple that of other large hoists and is the most advanced hoist system that Alimak Hek has installed to date. At the corner of 34th and FDR Drive, there is very little room for a tower crane or another hoist. Due to the space constraints at the site, alternate sides of the mast sections were utilized to accept two high speed Alimak Scando 650 FC-S high speed construction hoists which will mainly be used by personnel with the addition of an Alimak Scando TM 60/55 FC which is a personnel and material hoist. The Alimak Scando 650 FC-S is one of the world's fastest hoists with speeds up to 100 m/min (330 fpm). Since hundreds of employees will be needing to access different floors at various times, the high-speed hoists will increase efficiency.
Safety is always a priority for Alimak Hek and these machines are furnished with the latest safety equipment from overload sensors to self-greasing reservoirs for reducing worker exposures during routine maintenance. One of the key features of this installation is the Alimak Hek A3 system which is a real time online monitoring system that helps troubleshoot issues before they turn into problems.
With the installation of the Mammoth Triplex, Alimak Hek recently won the 2017 IAPA Award in the Product of the year, Mast climbing work platforms/hoists category. The winners were awarded in London on April 4, 2017 with over 450 industry professionals in attendance at the gala award ceremony. The judges were very impressed with this hoist system which is the largest in the world. They commented "This is a fantastic three-in-one product, with a central materials hoist flanked either side by two high-speed passenger hoists. A massive hoist arrangement for demanding projects. Very impressive engineering."
Company info
Related Articles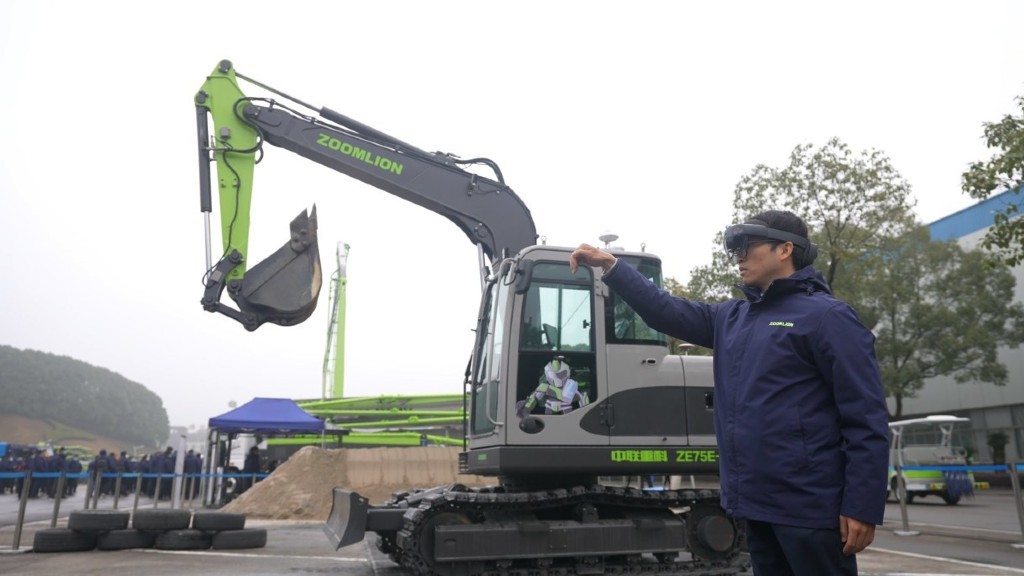 Zoomlion launches collaborative intelligent robotic excavator project