Deutz, Liebherr ink cooperation agreement for engine distribution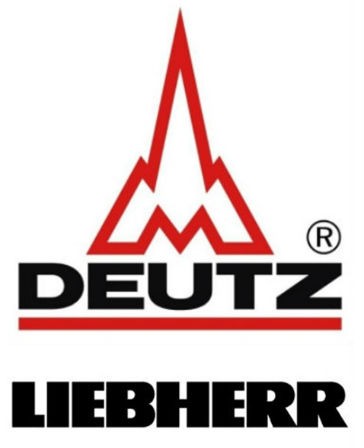 DEUTZ AG and Liebherr Machines Bulle S.A. have concluded a cooperation agreement that grants DEUTZ AG, with immediate effect, the global distribution and service rights for Liebherr diesel engines in various applications between 200 and 620 kW. Series production start-up is planned for 2019, in time for the introduction of the new EU Stage V emissions standard.
These four engines, all in the 9 to 18 litre cubic capacity range, will be designed to meet the EU Stage V, the US Tier 4, the China IV and the EU Stage IIIA emissions standards and will thus satisfy the requirements imposed by future statutory emission regulations. DEUTZ will market the engines under its own brand name.

The engines will be added to the existing range of DEUTZ TCD products. The TCD 9.0 four-cylinder engine delivers 300 kW of power and generates 1,700 Nm of torque. The TCD 12.0 and 13.5 are six-cylinder engines producing, respectively, 400 kW of power and 2,500 Nm of torque, and 450 kW of power and 2,800 Nm of torque. The biggest engine, the TCD 18.0, delivers 620 kW of power and generates 3,600 Nm of torque. These powerful engines are ideally suited to heavy-duty off-highway applications.
Gebhard Schwarz, managing director of Liebherr-Component Technologies AG, commented: "We are delighted to have further expanded the business relationships between our companies. DEUTZ, with its well-established global distribution network and extensive range of services, will be able to attract new customer groups for our collaboratively produced engines."
DEUTZ and Liebherr have been working together for many years. A wide variety of Liebherr machines, such as wheeled and tracked excavators, telehandlers and concrete pumps, are currently powered by DEUTZ TCD 3.6, 4.1 and 6.1 series engines. In addition to the cooperation agreement, it is also envisaged that supplies of engines to Liebherr will be increased.
As Dr Frank Hiller, Chairman of the DEUTZ AG Board of Management explained: "The new engines resulting from our collaborative relationship with Liebherr supplement our product range perfectly. They allow us to cover additional power output ranges and specific applications. Customers also benefit from our integration skills and our aftersales expertise."