The Paperless Shop: How Equipment maintenance software is replacing paper and boosting efficiencies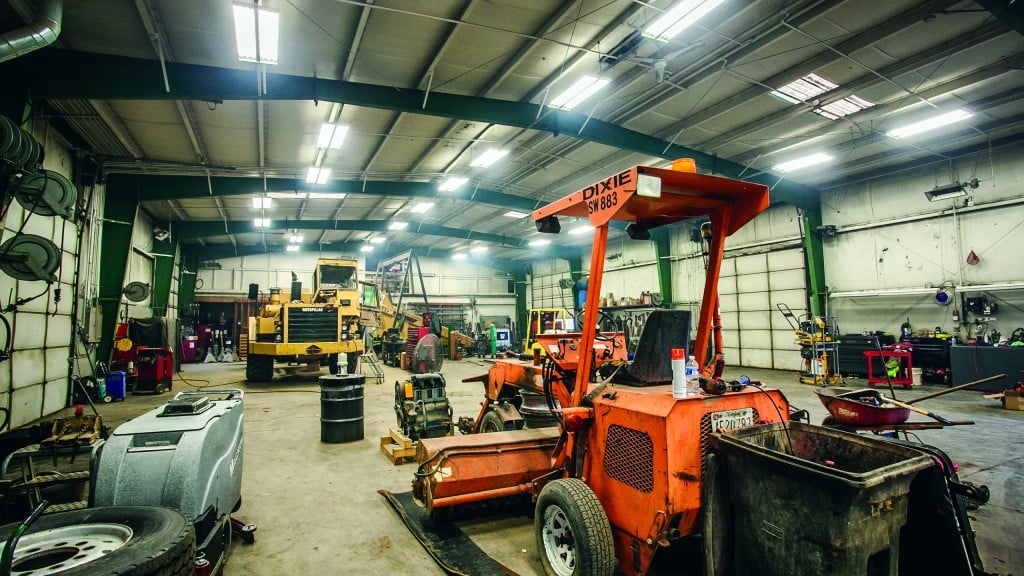 Technology continues to transform the way we live, play and work. Software developers are pushing beyond the limits of what was once thought possible in the construction industry, including areas of the business once considered too difficult to manage using electronic data, such as the service department.
This is the last of the remaining manual workflow pillars to fall in the electronic construction operation. The service department is now being transformed into a model of efficiency with the tablet replacing the reams, files and cabinets of paperwork of an archaic system.
"We are changing to a paperless service department in order to stay ahead of the curve and make our shop more efficient," comments Brian Cooper, P.E., engineering department manager and product manager for The Earle Companies, Wall, N.J.
Eliminating manual data entry for work orders, time cards and equipment inspection reports by putting everything within the service technician's fingertips is just the tip of the iceberg. Companies are discovering that the electronic shop transforms equipment maintenance practices and integrates the shop with other departments to make the whole operation more efficient.
"We have helped numerous companies transition from a manual-entry, paper-based shop to an electronic shop," says Amy Tarkington, product marketer for HCSS, a construction industry software company.
From reactive to proactive
For decades, machine maintenance was mostly reactive. When a piece of equipment broke down, the shop manager would locate or order parts, assign a mechanic to do the repair and the mechanic would keep track of the hours spent on the fix on a paper ticket. Unless the mechanic had personal experience with the equipment, there was no way to know its history, if other items on the machine were up for repair, or if the fix was a warranty issue.
Then those paper work orders and tickets made their way back to the office for manual entry, allowing payroll to properly cut checks and equipment managers to assign repair costs against the equipment. Or would they? "Before Equipment360 (equipment maintenance software), we would lose work orders," explains Kole Williams, maintenance service writer for Lecon, Inc., a general contractor based in Houston. "It was like poof, they'd be gone."
For nearly two decades, companies have embraced software programs for the office and field to streamline bidding, ticketing, dispatching and safety programs. The shop, however, was often left behind. "We have used HeavyBid to improve our estimating efficiency and HeavyJob for our time cards for more than 15 years, and we have been using HCSS's safety and fuel manager programs for about a year," mentions Cooper.
Yet the company just recently started transitioning from a paper-based to an electronic shop with Equipment360. "We have 20 road crews, two asphalt plants and nearly 400 pieces of equipment - from mills and pavers to compactors and trucks - to manage," Cooper said."
Moving to an electronic shop enables the service department to make full use of today's diagnostics reporting, using construction equipment telematics to help technicians do their job better. It's something that HCSS's Tarkington explains as transforming a service department from reactive equipment repairs to proactive machine maintenance.
"When service departments implement equipment maintenance programs like Equipment360, it allows them to stop looking at what's broken that needs to be fixed and focus more on preventative maintenance to avoid downtime and improve equipment uptime availability," says Tarkington. "The entire work and repair history of a piece of equipment can be stored by the program, giving the technician a full picture of the equipment that is being maintained."
Let OEM telematics data drive the shop
Many maintenance programs are designed to pull OEM data like fault codes to trigger alerts for preventative maintenance. More sophisticated programs will work with mixed fleets. "We run a variety of equipment - Cat, Komatsu and John Deere, among other brands - and Equipment360 incorporates all of these different telematics reporting systems seamlessly," says Cooper.
In the electronic shop, service managers can easily keep up with warranty and maintenance records. When a service alert pops up, the shop manager uses equipment maintenance software to see what type of service is needed, if it is a warranty issue and convert a service item into an electronic work order. "Within the program, the fleet manager schedules the right service technician for the job by availability and skill set. The technicians can see the equipment history and details, so they know exactly what they are working with," explains Tarkington.
Mobile versions of the software allow the technician to take that history into the field and complete the work. Repairs are then made and photos of the fix can be taken and assigned to the piece of equipment immediately from the field. Once the job is finished, the hours are logged against the machine and sent to payroll. "When I first started as a mechanic, we had tremendous amounts of paperwork that we had to carry around with us to do inspections, walk-arounds and maintenance," recalls Carl Roberts, shop foreman for Lecon Inc. "With Equipment360, all of this information has been narrowed down to a tablet."
(Don't) fear the resistance
Potentially one influencing factor for the lag in setting up the paperless shop is fear of workforce resistance. Companies want experienced service technicians working on the equipment, which means a more mature shop workforce. The assumption is that these workers are comfortable with the paper trail and will resist the electronic change.
Tarkington and Cooper say this is not necessarily the case, and the software design has a lot to do with acceptance. "We have gone to great lengths to design Equipment360 Manager (for the office), Mechanic (for the shop) and Mobile Mechanic (for the field) to be user friendly and easy to use for a range of workers with varying levels of expertise," says Tarkington.
Cooper adds, "Our shop foremen include ages ranging from the mid-20s to 72, and all of them are grasping it. The program is so simply designed that even the less technologically savvy can pick it up quickly."
For operations like The Earle Companies, the benefits of transitioning to a paperless shop far outweigh the fear. "We have reproducible data and eliminate files of paper," continues Cooper. "It is streamlining and simplifying the process, and it's a morale boost to the workforce. We are giving our guys technology to do their jobs more efficiently and they like it, especially the younger guys."
Reduce excess inventory and repair expenses
In addition to eliminating paper and improving efficiencies, the electronic shop also saves companies money in unexpected ways. Equipment maintenance software often offers an inventory dashboard for repair parts. Equipment managers can create parts lists, stock levels and locations, and reorder points. This serves to improve equipment servicing efficiency and historical tracking of frequently used parts to avoid running out of parts critical to machine uptime.
All too often with shops still relying on paper-based management, inventory is not closely tracked, which increases stock levels and shipping costs for breakdown parts. Tracking parts digitally can help companies avoid additional expenses by using what they already have in stock. "Most people don't want to take the time to go to the warehouse to search for the part they need. It's faster just to order it, but it's also more expensive. We've had companies realize they had upward of $1 million in parts inventory once they retroactively tracked everything in their warehouse," says Tarkington.
HCSS team members have also identified a weak spot when it comes to repairing a machine that really should be considered for replacement. Companies often get tunnel vision, sinking precious dollars into a failing machine. "Equipment maintenance software allows shops to apply repair costs to individual machines, so managers can see how much a piece of equipment is costing the company," adds Tarkington. "Equipment360 identifies a sweet spot in the equipment lifespan when it makes the most sense to replace the machine."
Equipment maintenance software can connect the shop to the rest of the office to increase transparency and communication. What was once a disconnected part of the business where only a few people knew the health of the equipment is now a connected system that can help drive not just the fleet side of the company, but the entire business, helping company owners make the right decisions when it comes time to make annual budgets.
Making the switch from paper to digital isn't as much of a pain point as shops fear. "It takes just a little patience to get workers to embrace the technology in order to be successful," says Cooper. "The value we are realizing through implementing the software is incredible. We have the potential to save a position, have equipment data at our fingertips and see significant efficiency improvements."
Related Articles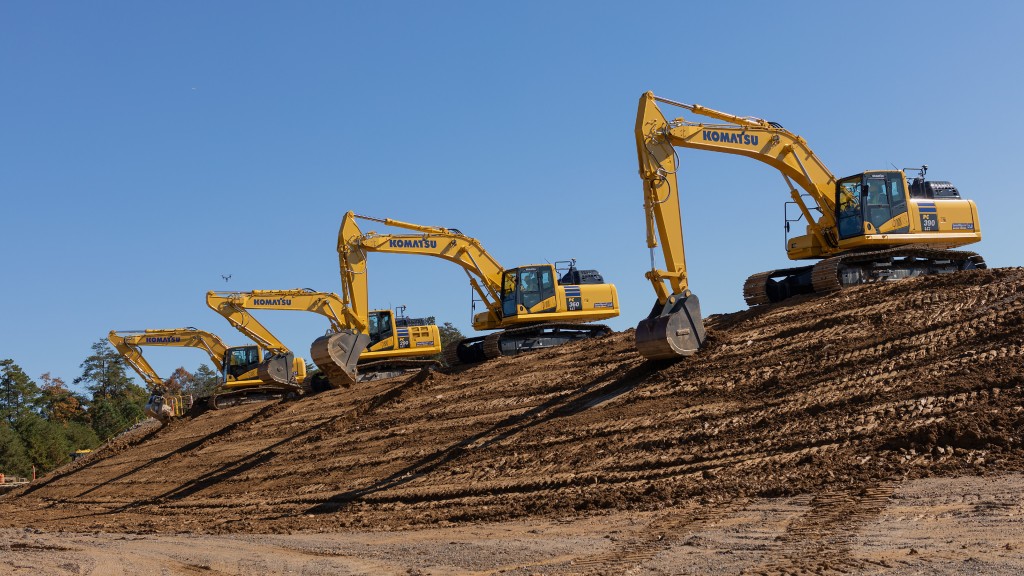 Intelligent Machine Control 2.0 from Komatsu adds productivity to excavators