Connectivity and Collaboration Hit the Road for Large Infrastructure Jobs
Site software adds productivity for large roadbuilding and infrastructure work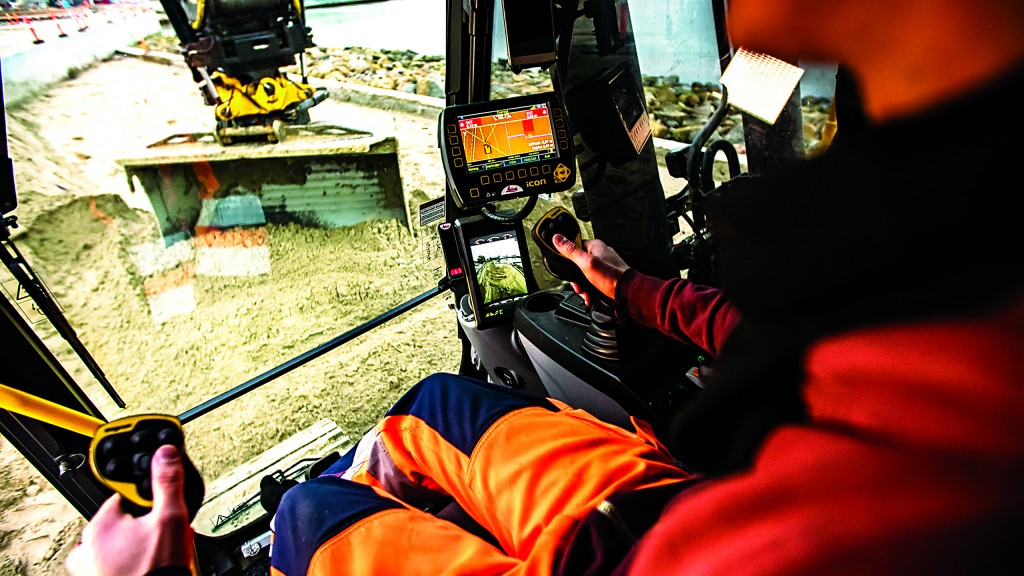 Heavy construction has come a long way when it comes to grade control and measurement. Gone are the days when ensuring an excavation was progressing correctly involved a surveyor with a grade rod manually checking slopes throughout the project.
Today, many machines are fitted with grade control systems and more users are taking advantage of software and systems that improve connectivity on the job site. For large projects such as roadbuilding and other civil infrastructure work, that transition has meant greater productivity and better results - and as the software evolves, so do the improvements to the bottom line.
Machine control started to hit the mass market around a decade ago, but the ability to use it effectively was, in many ways, undeveloped at that time, according to Kyle Birch, Canadian machine control segment manager with Leica Geosystems.
"Ten or twelve years ago was when machine control really took off, but at that time a lot of companies put it on their machines and didn't have a lot of skill with the software, doing designs or running software on site," Birch said. "You were still dealing with surveyors and other third parties who were doing layout, grade checking and overall design. Today, it's taken off where software is easy to use, and big construction companies are seeing the value in having people on staff to do that work rather than outsourcing it."
New offerings in machine control at the time were attractive, especially to smaller contractors, Birch said; today, demonstrating the benefits of a connected job site is key for larger operations.
"It was easy to show a contractor how he could be more productive by having GPS on his machine - he could grasp that and equate it to fewer hours on the machine," he said. "Once you have the machine control in place, then as you become an advanced user in the field you can start to see the big gains, for a smaller investment. It doesn't cost a lot to have all your machines connected and be able to collaborate from the office to the field in real time."
Advancements in technology and equipment available on the job site have been part of the construction site software boom through the last few years. The ability to bring those individual machine control systems together and combine them with fixed systems, then run them all from the office, mean larger fleets of machines can be managed far more easily.
"The advent of the touchscreen made it possible to have a lot easier and more intuitive workflow on your controller. People are running whole sites without having to set up a base station - guys can just grab their rover and go," Birch explained. "It takes out the potential human error of having to set up the base on a daily basis. That couldn't have happened without cellular network infrastructure improvements. It has all gone hand in hand. There is far more computing power in tablets, as well."
Large highway contractors were quick to get into machine control, especially with the addition of 3D systems. The ability to run their own layout crews and grade checking meant companies could skip several steps that had been required previously. With the introduction of intelligent construction, those companies are able to keep track of things right from the head office.
"Lots of times, the office isn't close to the project; this gives them the ability to monitor quantities and get as-built reports on a daily basis in real time if they want," Birch described. "The big companies have seen a benefit quickly."
The introduction of cloud computing has also impacted construction site management, offering the ability to make changes to jobs without long periods of downtime.
"If there are any design changes, those can be implemented in the field in real time. You don't have to send it to the grade man who is firing up their laptop, plugging in their cellphone, waiting for it to connect so he can pull an email from the office then run around the job site with a USB stick to upgrade everyone's designs," Birch said. "Now, all the machines and all the rovers can be updated remotely from the office. You can also monitor what people are using for their designs and confirm that they're correct - or make sure they haven't put an offset in that means they're building everything ten centimetres too high."
Integration of the various systems on a job site is important to ensure that everyone is on the same page, whether they're part of the contractor's team or an external company working alongside on the project. As an example, Leica's iCON software suite encourages full collaboration across the site, allowing users working on tablets, GNSS or total stations to work together.
"If you're running a job where there is monitoring involved, or you have legal surveyors or another company doing design work, everyone can collaborate and share data back and forth," Birch described.
Visualization of the design can be beneficial for operators and planners alike. Many software packages provide visual components, but they can be problematic, Birch said.
"Some systems run a 2D view - we run split screens with multiple 3D views, and we are able to spin a design around on the screen. If there's an error on the surface, we'll see it, whereas in a 2D view that error wouldn't be spotted," he said. "These are things that should be checked before they're sent to the field... it's an extra way users can check their plans."
Leica recently updated the iCON site and iCON build software suites, improving navigation within the software and ensuring data flows are seamless while workflow is optimized. The system allows background images to be directly imported for georeferenced files, enabling a better match of plans to reality. For iCON site, new stakeout line workflow, simulator and data prep tools have been added, along with an entry machine guidance system for earthmoving machines.
A new Layout Objects App is available in the updated iCON build software. Enabling an object-driven construction layout process, users can now import Industry Foundation Classes (IFC) data directly from Mechanical, Electrical and Plumbing design software as well as load complete BIM data to immediately begin a layout.
For users who have little or no experience with machine guidance and construction software, the transition is relatively easy to make, Birch said.
"There's some training involved, and we pride ourselves on the support we give in the field - we work almost as a consultant to make sure they're up and running," he said. "But if you take someone that's already running a system and already working with 3D designs, it's very easy to integrate them."
The iCON system can process industry-standard formats such as AutoCAD directly in the controller, so no matter what the design program being used, it can be incorporated.
"When sites need to be localized, we can bring competitors' localizations into our software, into our rovers and machines, so you don't have to go out and relocalize your job," Birch explained.
Leica Geosystems also offers the HxGN SmartNet GNSS RTK correction service through its parent company Hexagon, which allows iCON to integrate with other brands of equipment on mixed sites.
As computing power improves, it's likely that construction software will be able to work with more and more complex designs, but even on large infrastructure projects that is limited by the data currently available, Birch said. As technology improves, though, there will be more potential inputs to ensure improved precision.
"We're starting to see companies using UAVs and scanning technology more and more on large infrastructure projects. We can bring that data into our systems now, but I think it will be a growing part of the industry," he added.
Related Articles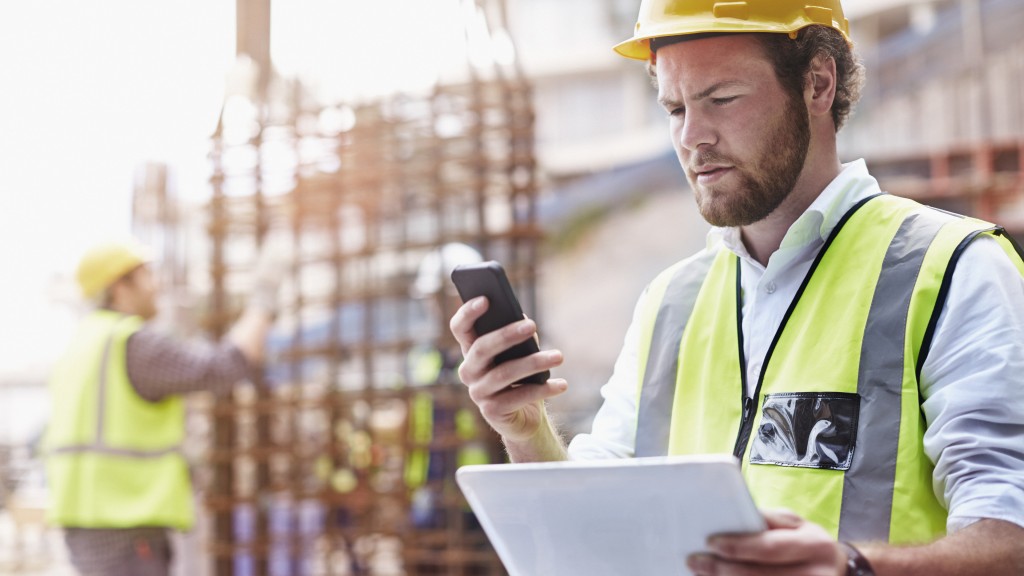 Earthwave Technologies shows Construction Management System features at World of Concrete