New technology enhances portable welders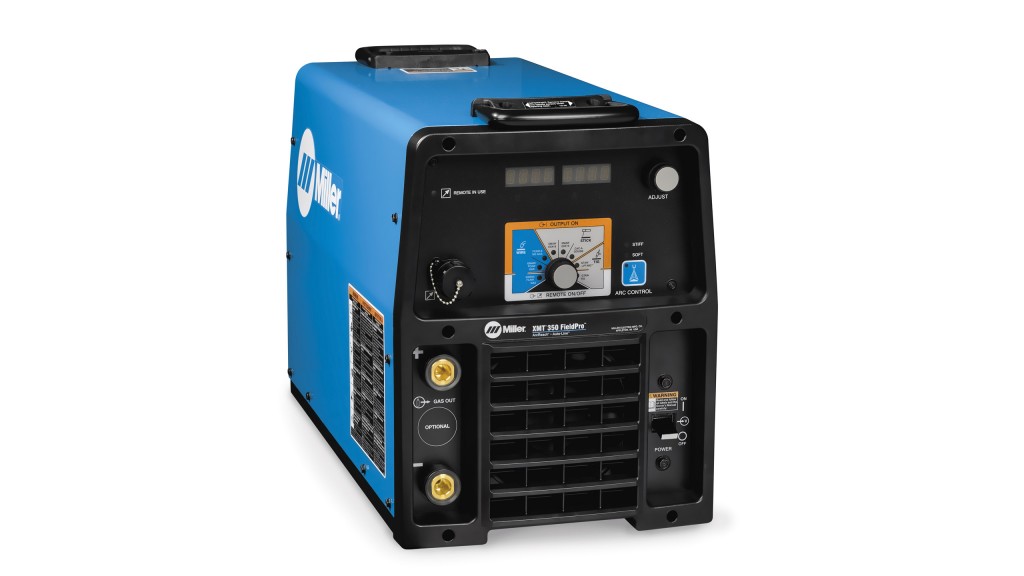 Miller Electric has enhanced its ArcReach technology with two new capabilities that provide even more time savings to help welding operations lower labour costs and improve productivity and safety on construction jobsites.
"These innovations are game-changing and can save up to two hours per welder, per day — improving jobsite productivity and efficiency so companies can lower labour costs and meet critical project deadlines," said Joe Ryan, infrastructure segment manager, Miller Electric Mfg. Co. "ArcReach technology lets operators make adjustments at the point of the weld using the wire feeder or remote without a control cable, which can save companies hundreds or even thousands of dollars every day in downtime. These new technologies add even more capabilities that will save significant time and improve operator safety."
Cable Length Compensation (CLC) technology makes proper setup of welding parameters faster and easier by automatically compensating for voltage drops in the weld cable. This ensures that the voltage welding operators set is the voltage they get at the weld — even up to hundreds of feet from the power source. With traditional machines, the welding operator must manually make adjustments for the voltage drop that occurs with the resistance in weld cables by setting the voltage higher than necessary at the power source to ensure they get the voltage they want at the feeder or remote. CLC technology eliminates the need to do this manually, saving time and providing greater accuracy in welding parameters.
Adjust While Welding (AWW) technology allows for precise adjustments and parameter changes at the wire feeder or remote without stopping the arc, so operators can make changes during welding to compensate for heat buildup, changes in weld position or variations in part fit-up. This saves time by eliminating the need to walk back to the power source to make changes and contributes to improved weld quality, since each stop and start of the arc introduces the potential for discontinuities or quality issues.
These expanded ArcReach capabilities are available by pairing enhanced ArcReach accessories with the new XMT 350 FieldPro offerings from Miller. The XMT 350 FieldPro lineup includes a polarity reversing model that joins the larger ArcReach portfolio in late 2017.
XMT 350 FieldPro power sources are compatible with all ArcReach accessories, which include multiple feeder and remote options — to help efficiently meet evolving project needs on the jobsite. The accessories provide maximum flexibility, delivering remote control capabilities for stick, MIG, TIG and flux-cored welding. The ArcReach Smart Feeder also offers pulsed MIG and Regulated Metal Deposition (RMD®) welding processes. In addition, the power sources have a new case design for enhanced durability and reliable operation, even in the harshest jobsite environments.
"No other welding system in this class makes it easier for operators to accurately adjust parameters at the weld joint, so they can do their best work with more efficiency and safety," Ryan said. "As our industry changes, investing in new technologies gives companies a leg up in today's competitive environment, paying off through greater productivity, reduced labour costs and improved safety."
Available now, the XMT 350 FieldPro power source delivers improved jobsite productivity and efficiency as well as exceptional arc performance for welding applications in structural steel, shipbuilding, bridge and commercial building construction.
The XMT 350 FieldPro with Polarity Reversing model — coming later this year — eliminates the need to walk back to the power source to switch weld cables. The welding operator selects the welding process with the push of a button, and the proper polarity is automatically selected by the system based on the welding process. This saves significant time in applications that require switching between weld processes for different weld passes. This model is designed to help maximize productivity and decrease rework for contractors in process pipe welding for refineries, power plants, petrochemical, HVAC and water pipe applications.
Company info
Related products
Related Articles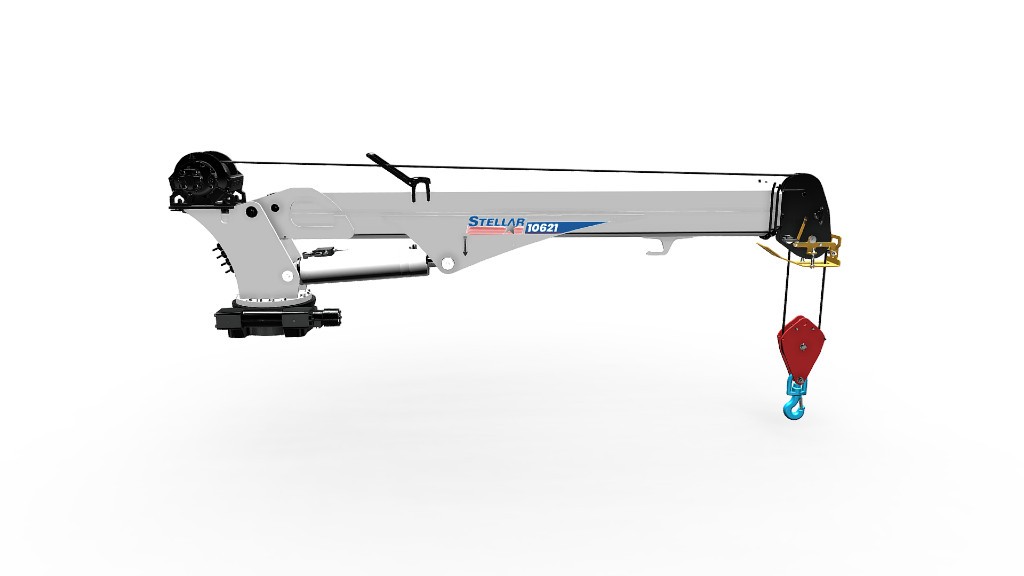 Six new Stellar telescopic service cranes feature redesigned booms and radio remote controls