Haver & Boecker Hires Ontario Sales Manager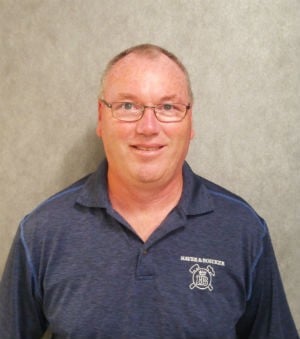 Haver & Boecker, has hired James McGillivray as a certified sales manager for Ontario, Canada. He brings 10 years of construction sales experience to his new role.
As a certified sales manager, McGillivray works one-on-one with customers to identify challenges and improve their screening applications. He partners with Haver & Boecker service technicians to develop customized service plans as well as recommend screen media, parts and equipment to help aggregates and mining customers increase efficiency.
"James is right at home in his role at Haver & Boecker," said Peter Kilmurray, vice president of sales. "His previous experience in sales and customer service gives him the knowledge to understand and respond to customer-specific needs."
Prior to working with Haver & Boecker, McGillivray provided building products to builders and developers, and has transitioned easily into applying that knowledge to the mining and aggregates industry.
"Solving problems and building relationships are two aspects that I enjoy about customer service," McGillivray said. "Working in this new role allows me to combine these skills while helping customers to optimize their operation with Haver & Boecker vibrating screens and screen media."