LiuGong names Thieneman Chairman of LiuGong North America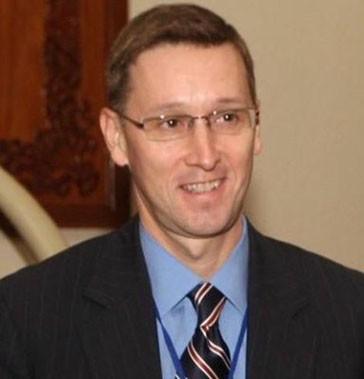 LiuGong Machinery has appointed Kevin Thieneman as Chairman of LiuGong North America and Senior Chief Director of Guangxi LiuGong Machinery.
Mr. Thieneman has 24 years of experience in the construction equipment sector, most recently serving as President of Caterpillar Forest Products, and has served in senior leadership roles for Caterpillar in the Asia Pacific region for over a decade. Additionally, in May, Mr. Thieneman was elected Chairman of the Georgia Association of Manufacturers, which is affiliated with the National Association of Manufacturers and whose mission is to support the success of its members and advocate for a competitive business environment in the State of Georgia.
Mr. Thieneman stated "I am very pleased to join one of the world's leading manufacturers of wheel loaders and a company committed to the success of its customers and employees. LiuGong is a recent entrant into the North American market and I look forward to working with the local and global LiuGong teams to build a dealer network capable of supporting our customers. LiuGong's solutions, including wheel loaders, hydraulic excavators and track-type tractors, offer customers the right tool for the job at a significantly lower acquisition cost. As the only construction equipment manufacturer with a nationally accredited R&D facility in China, the company is committed to remaining an industry leader."
On the appointment, LiuGong Chairman Zeng Guang'an, said "We are excited that Kevin has decided to join our organization. He brings a wealth of knowledge and experience to LiuGong both in North America and in the global market place. As we are committed to continuing to grow our global presence and support our customers, he will be an invaluable asset to this endeavor."