Intelligent compaction technology ensure optimum work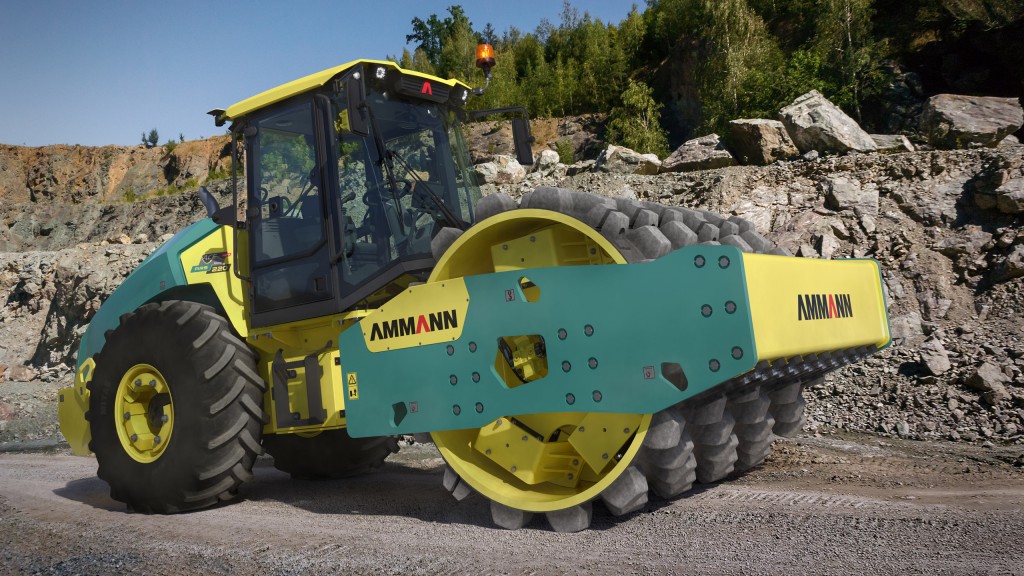 Ammann has introduced the first two models of the new ARS line of single-drum soil compactors that combine tried-and-true features with intelligent compaction technology.
"The goal, as always, is to provide the highest added value to the customer with quicker compaction in fewer passes," said Radek Remeš, Ammann's Commercial Manager. "These new machines do exactly that."

The machines meet U.S. EPA Tier 4 Final and EU Stage 4 emissions standards. There also are engine options with U.S. EPA Tier 3 and EU Stage 3A for customers in less-regulated countries.
The ARS compactors incorporate popular existing features including a no-rear-axle concept with fully hydrostatic drive to help the machines power through loose underfoot conditions and cohesive soils and perform on uneven terrain and grades. The standard Ammann Traction Control (ATC) is an intelligent system that controls the torque of the wheel and prevents slipping.
The ARS machines feature newly designed cabs that set new standards in operator comfort and visibility. The cab is spacious with low noise levels for operator comfort. Optimal visibility around the machine enables higher safety on the jobsite.
Controls are intuitive and easy to access. The unique multifunctional display integrated into the steering wheel helps operators of all skill levels fully utilise all machine functions. The intelligent propulsion system provides industry-leading gradeability and fuel economy.
The powerful Ammann dual vibratory and amplitude systems are key tools in providing industry-leading compaction output.