Truck scale offers weighing accuracy and longevity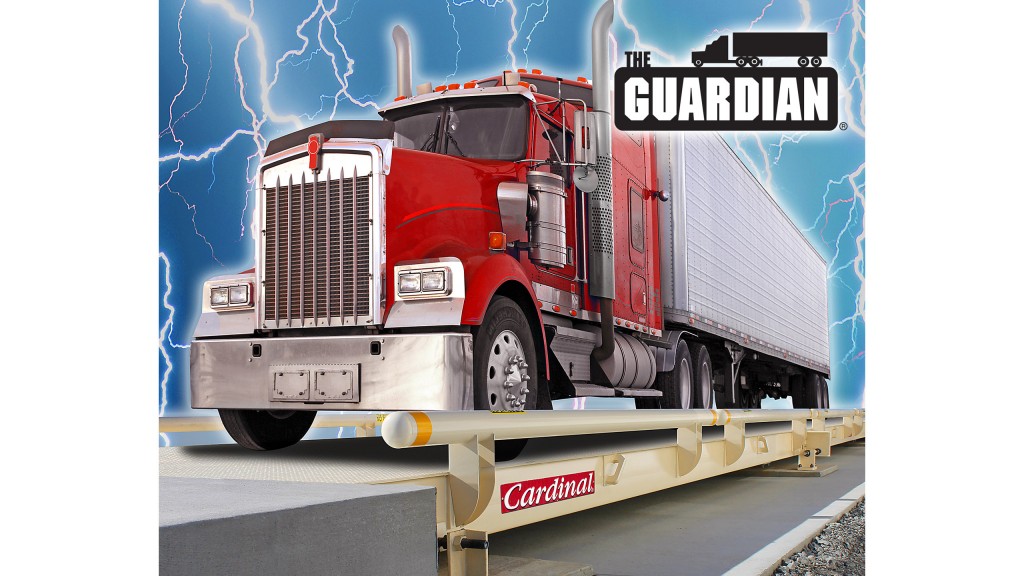 Cardinal Scale's Guardian Hydraulic Truck Scale offers superb weighing accuracy and longevity in hostile environments. The Guardian is impervious against lightning and water damage, two of the most common issues to affect electronic load cell truck scales. These NTEP legal-for-trade truck scales are available in concrete or steel decks and low-profile or pit mount types up to 135 tons. The Guardian carries a true lifetime load cell warranty.
Cardinal Scale is a single source provider for all of the components in the Guardian from the model SST stainless steel hydraulic load cells to the truck scale weighbridge and totalizer to the remote display and digital weight indicator. Every Guardian is 100% factory assembled and tested prior to shipping from the Cardinal factory. Power surges, shock loading, water damage, explosive areas, grain dust, temperature fluctuations and even rodents... the Guardian offers the highest level of protection against all of these conditions that can adversely affect truck scale performance. Find out more about how the Guardian can protect your scale installation on our Web site.
Company info
Related products