Machine Health Monitoring Center
John Deere's new centre develops and deploys solutions to repair machines faster and help customers avoid unexpected downtime altogether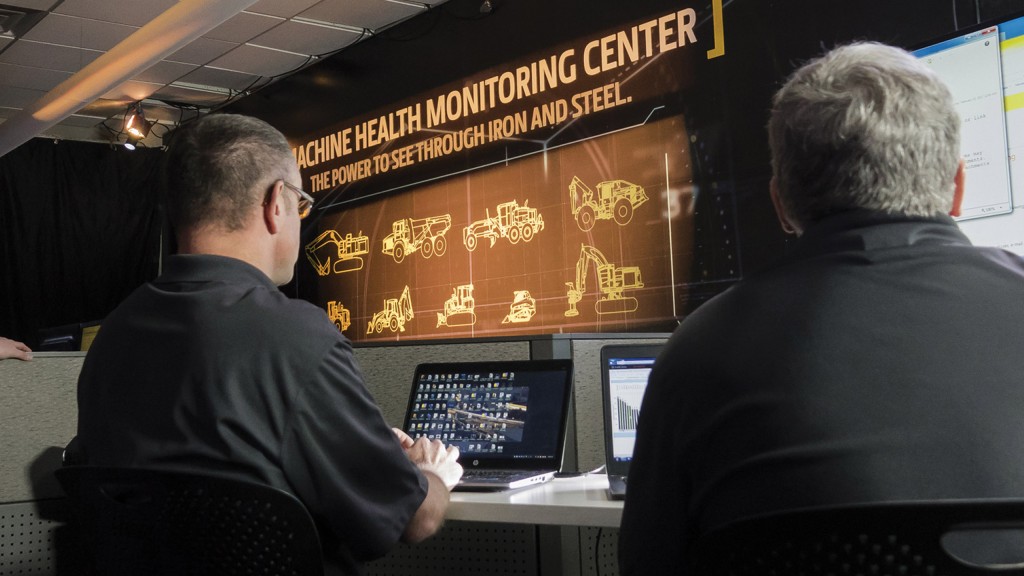 The John Deere Machine Health Monitoring Center is changing how the manufacturer and its dealers analyze data and proactively support customers through mainstream technology. A similarly named, but dealer-driven component of this service, is the Machine Monitoring Center. It was launched at CONEXPO where a simulated monitoring centre showed what John Deere dealers are doing everyday - monitoring machines and reacting and responding more efficiently to critical issues that can result in costly downtime.
"We're building on our rich machine monitoring legacy...with the announcements of the John Deere Machine Health Monitoring Center and the dealer-driven Machine Monitoring Center," said Jena Holtberg-Benge, director, John Deere WorkSight. "We believe John Deere and our dealers are uniquely positioned to seamlessly connect people, equipment, technology and insights to give construction professionals a greater advantage."
The Iowa-based Machine Health Monitoring Center, inside the company's mile-long Dubuque Works facility, is situated in close proximity to product engineering teams, as well as the men and women who build many of John Deere's construction and forestry machines. It is also the home to John Deere WorkSight solution engineers and product support experts.
Within the Machine Health Monitoring Center, specialists with a deep understanding of the equipment and expert analytical capabilities develop solutions that nourish the manufacturer's monitoring services by analyzing aggregated machine data, identifying trends that warrant a closer look and then developing new and improved preventative maintenance and repair protocols.
"Data from thousands of connected John Deere machines flows here," said Tim Worthington, manager, product support services, John Deere Construction & Forestry. "The Machine Health Monitoring Center is the central nervous system of our monitoring network. While dealers focus on addressing issues that may immediately impact our customers' fleet, the Center keeps an eye on the big picture, drawing from the collective intelligence gained through data from thousands of machines. It enables us to develop and deploy solutions to repair machines faster and help our customers avoid unexpected downtime altogether."
Working with dealers
Working in tandem with the Machine Health Monitoring Center are Machine Monitoring Centers at dealerships across the Americas. These centres feature trained dealer specialists who use advanced telematics and alert management tools to stay on top of potential issues. When necessary, they can engage trained technicians who are armed with the capability to read and clear diagnostic codes, record machine performance data and even update software — without ever visiting the machine in the field. Response time is quick, and, many times, problems can be addressed before they cause downtime. When technicians visit the machine, they can often arrive with the parts in hand to make the repair.
"Our goal is for 100 percent of our North American dealers to have a machine monitoring strategy in place by the end of 2017," said Holtberg-Benge. "We're changing the way OEMs and dealers work together to bring solutions to our customers."