iCON excavate machine control adds tilt rotator support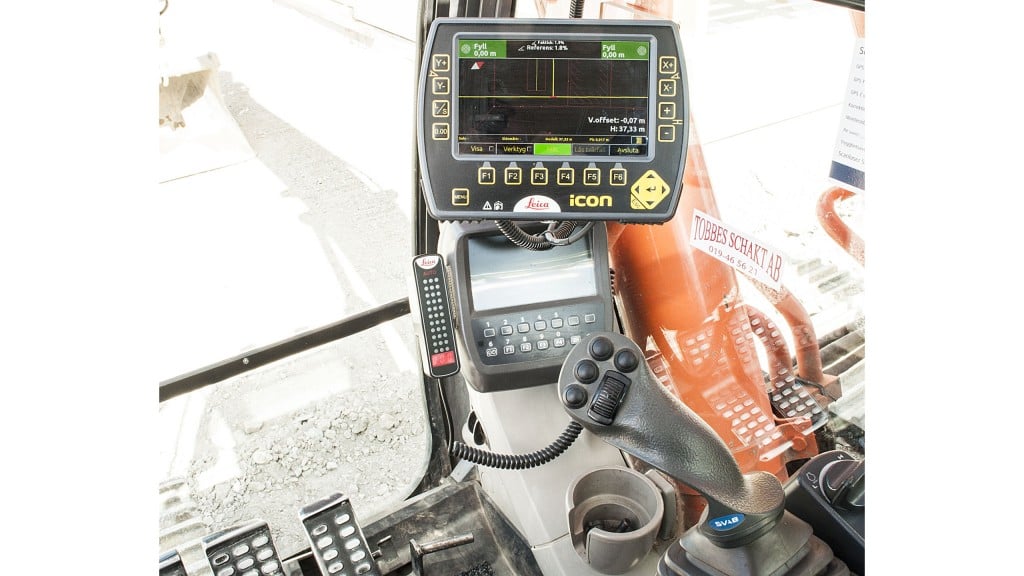 Leica Geosystems' iCON excavate machine control solutions now support tilt rotator control systems manufactured by SVAB, a developer of ergonomic and user-friendly control systems for industrial vehicles and equipment.
The SVAB technology enables the Leica iCON excavate iXE2 and iXE3 multifunctional 2D and 3D control systems to read the rotation value through the SVAB MACS software. Designed to make excavating easier and more productive, iCON 3D can read and calculate the bucket's rotation and accurately guide the operator to the desired grade.
"The Leica Geosystems and SVAB partnership brings additional productivity enhancing solutions to the heavy construction industry," said Nick Guadagnoli, program manager responsible for Leica Geosystems' Earth Moving Solutions. "SVAB and Leica Geosystems are exploring further cooperation in a number of areas to offer contractors innovative technology solutions for excavators."
With this partnership, Leica Geosystems and SVAB help customers increase their work efficiency and meet their performance goals. Driven by a focus on the customer, quality and service, this new partnership with SVAB, expands Leica Geosystems' international and commercial business strategy.
"We look forward to working with Leica Geosystems to lead together the transition from traditional solutions to innovative technologies in the machine control industry," said Fredrik Eriksson, CEO, SVAB. "With this partnership, we are able to deliver to our customers' unique and innovative capabilities and an unmatched value proposition."
Company info
Related products
Related Articles
The new Volvo EC950F crawler excavator was made for large haulers. In fact, it can fill our 60-ton A60H haul truck in just four bucket passes with an average cycle time of just over a minute. Right now, get 0% for 24 months to save up front, then enjoy improved efficiency and lower fuel consumption to spend less down the road.
Learn more about how the perfect pair from Volvo boost your profitability.