IPAF and SAIA reaffirm alliance to promote powered access safety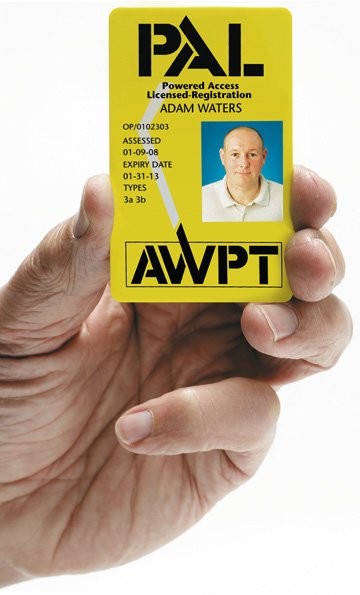 The International Powered Access Federation (IPAF) and the U.S.-based Scaffold & Access Industry Association (SAIA) have reaffirmed their alliance to work together in every way possible to promote safety in the use of powered access equipment throughout Canada and the U.S.
This commitment was reaffirmed by Steve Smith, outgoing president of the SAIA, and Tim Whiteman, CEO of IPAF, at the SAIA Annual Convention held mid-July in Huntington Beach, California.
The two organizations reaffirmed the objectives of the alliance, which include:
1. The development and promotion of appropriate standards and best practices,
2. Where appropriate, addressing safety and regulatory bodies with a common voice, and
3. Promoting the need for effective operator training.
Under the existing agreement, IPAF is a member of the SAIA and the SAIA is a member of IPAF. Each organization invites the other to send a representative to sit on appropriate committees and attend other relevant meetings.
The SAIA recognizes the PAL Card (Powered Access Licensed-Registration) as proof of appropriate operator training for users of aerial work platforms (AWPs) and mast climbing work platforms (MCWPs). In the US, the IPAF training program is managed by its North American subsidiary, American Work Platform Training (AWPT). IPAF makes AWPT training available to SAIA members under preferential terms. The SAIA is an AWPT-approved training center which means that SAIA Accredited Training Institutes (ATIs) can sign up to deliver AWPT's industry leading training programs at preferential rates.