Virtual reality simulator earns international innovation award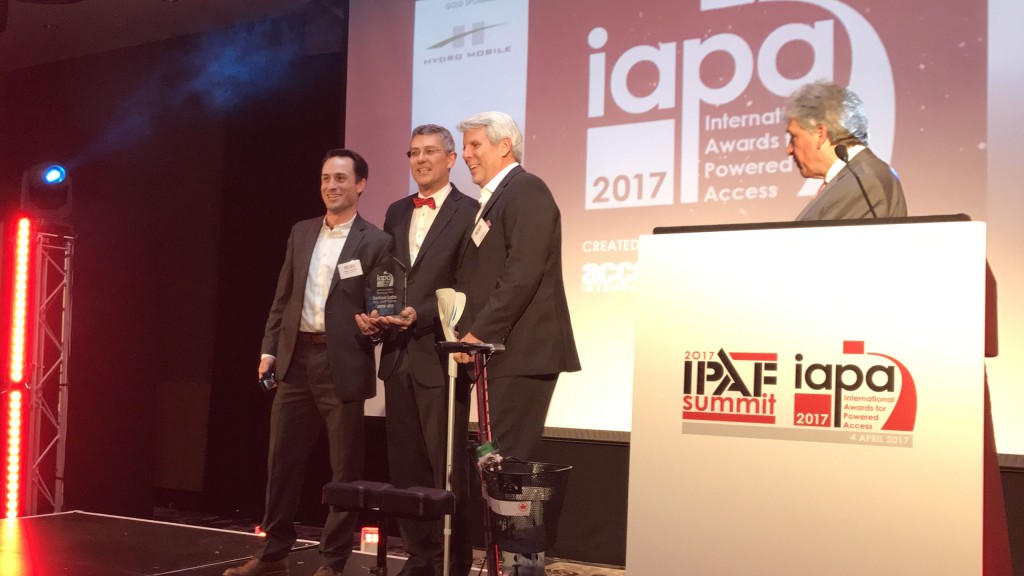 On April 4th, the Mobile Elevated Work Platform simulator, developed by Edmonton's Serious Labs Inc., received industry recognition at the International Powered Access Federation (IPAF) Summit in London, UK.
In front of a packed room of international power access industry leaders, Serious Labs' Mobile Elevated Work Platform (MEWP) simulator for operator training received the International Award for Powered Access prize in the category of Innovative Technology. The international access safety training landscape is about to change as the industry embraces emerging technologies, like virtual reality, to connect with and support a younger, digital generation worker.
"It's a great day for Edmonton's growing technology industry, and a fantastic day for us at Serious Labs," said CEO, Jim Colvin. "This is a validation for our decision to go hard into virtual reality to deliver incredible training simulators for our industrial clients."
Serious Labs has been developing industry-leading training simulators for 12 years. In the past year, SLI has leveraged the power of virtual reality for unbridled learning experiences. Now, workers can perform and repeat hazardous tasks to perfect their skills without risk or consequence. With razor-sharp analysis opportunities and in-depth data sets, training programs can be fueled by more predictability and preventative controls than ever before.