Wacker Neuson's new all-wheel steer wheel loader designed for productivity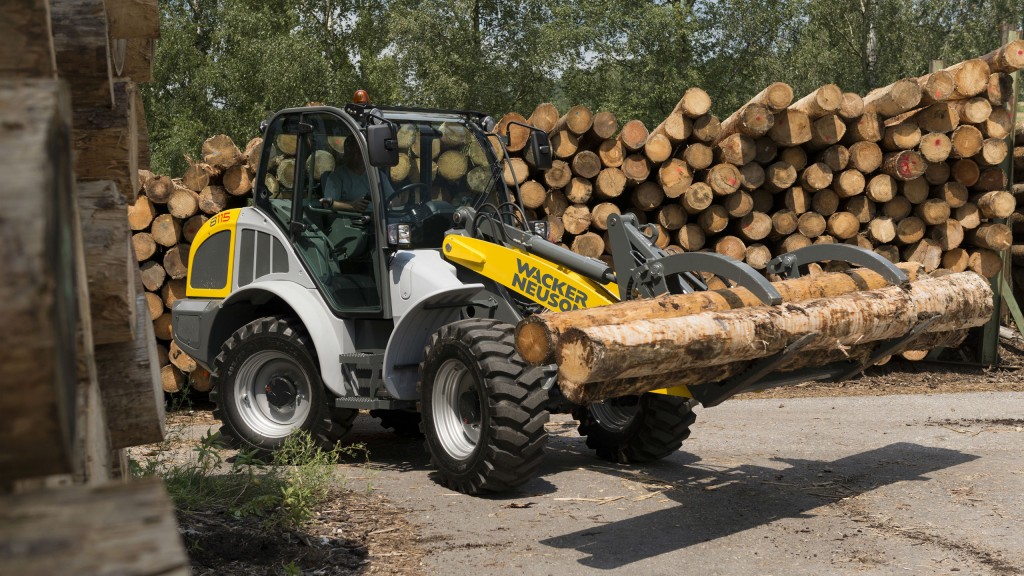 Wacker Neuson's newest all-wheel steer loader is the 8115L, offering the power and capacity for larger jobs, but has a compact design to access hard to reach areas. Wacker Neuson offers the broadest selection of all-wheel steer (AWS) compact wheel loaders in North America. The unique feature of the AWS wheel loader includes a rigid one-piece chassis that prevents shifts in the center of gravity even at full turn. This ensures unparalleled stability, even when working on uneven ground and maintains a constant payload. The AWS has a 40-degree steering angle on each axle that allows the high degree of maneuverability which helps to reduce transit and cycle times.
The new 8115L is powered by a class-leading, 100-horsepower Deutz turbo diesel engine that delivers maximum power to the lift arms, drive system and attachment. The standard hydraulic universal attachment plate provides versatility with the ability to use most skid steer attachments while the Faster block and 14-pin harness makes changing attachments quick and easy.
The 8115L is capable of loading high-sided trucks and bins with a hinge pin height of 12 feet, and with an industry leading 25 mph travel speed, transport time increases efficiency. In addition, the unit features three steering modes that are electronically synchronized that further enhance productivity. Changes in steering modes can be made while the machine is in motion allowing for smooth transition. The 4-wheel steering mode features a tight turning radius and is ideal for maneuvering in confined areas and job sites with obstructions. The 2-wheel mode operates like a car with only front wheels steering. This is excellent for applications where pushing is required and for faster forward travel times. In Crab-steer mode, both the front and rear wheels turn in the same direction allowing for lateral operation. This is ideal for areas where tight access such as against walls is needed.
The 8115L, the largest of Wacker Neuson's all-wheel steer models, has an operating weight of 13,338 pounds and a straight tip bucket load of 9,480 pounds and 7,992 pounds with forks. The unit offers a spacious and ergonomically designed pressurized enclosed cab. With wide doors for easy entry and exit, plenty of leg room with adjustable and telescoping steering wheel, automotive style HVAC, intuitive joystick controls and 360-degree visibility of the jobsite, operator comfort is maximized.
The Tier 4 Final engine offers Diesel Oxidation Catalyst (DOC) with Selective Catalytic Reduction (SCR) aftertreament resulting in no diesel particulate filter and no maintenance. The 8115L features industry leading service and maintenance access that reduces downtime and significantly shortens daily maintenance checks.
Company info
Related products
Related Articles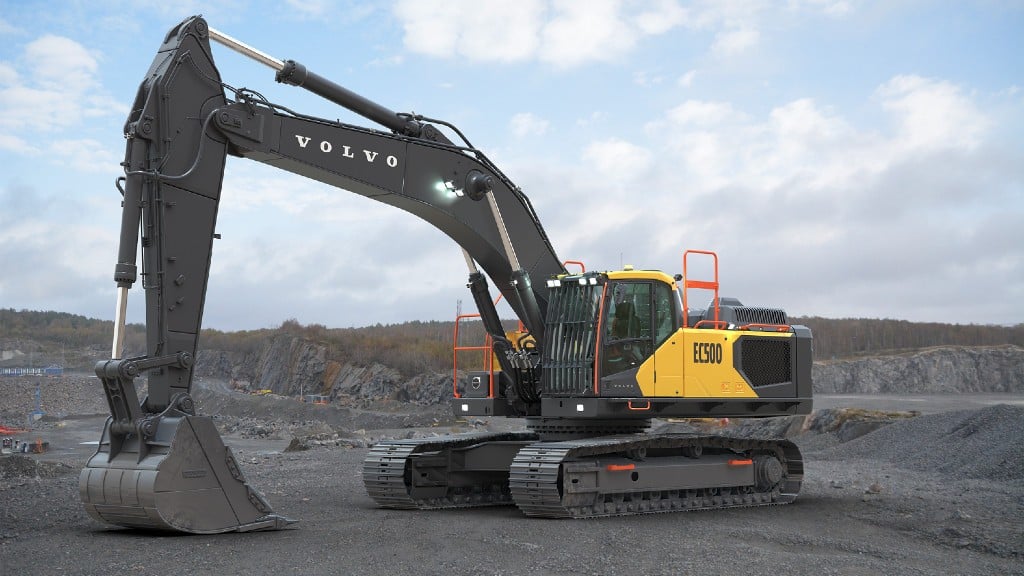 Prototype next-generation excavator from Volvo CE features updated cab, cooling, and technology