GOMACO Remote Diagnostics (GRD), More Than Just Telematics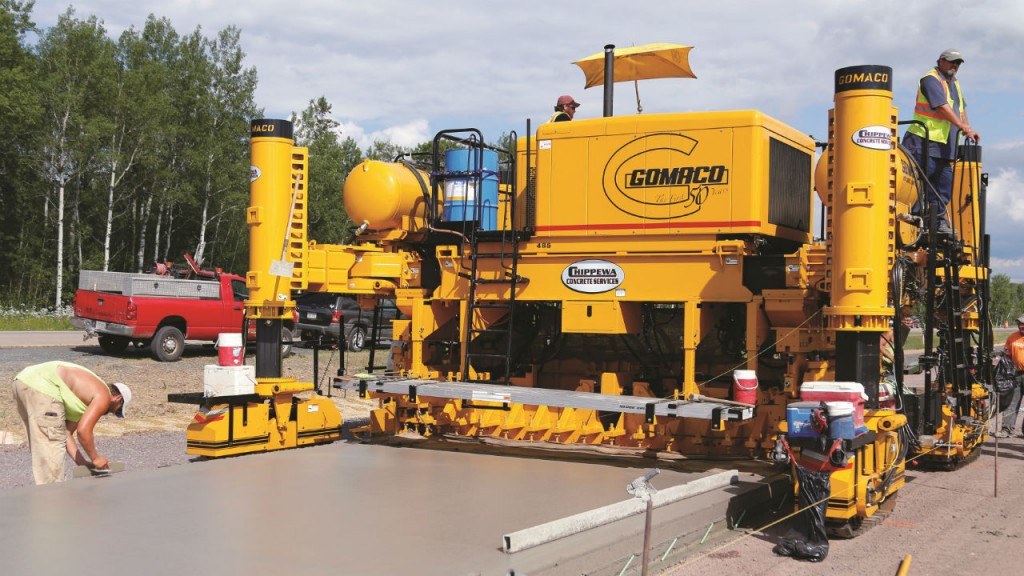 GOMACO Remote Diagnostics (GRD) is proven in the field by GOMACO contractors. GRD is more than telematics, giving owners the visibility of how, when, and where their equipment is being used. It's a powerful extension to GOMACO's existing service capabilities. It allows technicians a diagnostic review of a GOMACO machine from corporate headquarters in Ida Grove, Iowa, USA, at the owner's shop, or on the job site. GRD will transmit G+® settings, configuration and fault history for an immediate and complete diagnosis. GRD also allows software updates, fleet management, service indicators and so much more.
GOMACO personnel can use GRD to send software updates directly to the machine's G+ control system. This remote capability from GOMACO headquarters also allows software updates to the G+ for specific applications or unique job-site logistics, such as new radius technology, support for new sensors, new code for 3D machine guidance technology, or additional updates for new product introductions.
GRD can be used for fleet management and the ability to keep track of GOMACO paving equipment throughout the season. Alerts for service indicators can be created to help develop a machine maintenance schedule, because machines that are properly maintained and serviced are less likely to develop mechanical problems. Alerts can be set for oil changes, filter changes, low fluids, or for a specific detail parameter of the machine, such as RPM is above idle.
GOMACO pavers can be equipped with the GSI® (GOMACO Smoothness Indicator) to measure the smoothness of the newly paved concrete slab, on-the-go, right behind the paver. Using GRD, contractors now have the power to access the current status of the paver's smoothness performance on their mobile phone or computer. GOMACO personnel in Ida Grove can also monitor the real-time analysis of ride quality on the project as it is happening.
The GRD technology was on display at CONEXPO-CON/AGG 2017. GOMACO's complete line of equipment was represented at the show, including half-width and full-width paving, paving with automatic dowel bar insertion, 2D and 3D innovations, high-production sidewalk paving, the latest curb and gutter advancements and tight radii, bridge deck finishing technology, concrete placing and spreading, barrier and parapet applications, and more.
GOMACO Corporation (www.gomaco.com) is the worldwide leader in concrete construction equipment with headquarters in Ida Grove, Iowa. GOMACO equipment will slipform concrete streets and highways, airport runways, curb and gutter, sidewalks and recreational trails, safety barrier, bridge parapet, and irrigation canals. Support equipment includes grade trimmers, concrete placers, concrete placer/spreaders, and texturing and curing machines. The company also offers equipment to finish flat slabs, bridges, and slopes. GOMACO will consult on equipment for large or unique concrete paving projects. Products are offered through a worldwide distributor network for local sales, parts and service expertise.