Large inventory of tracks for compact track loaders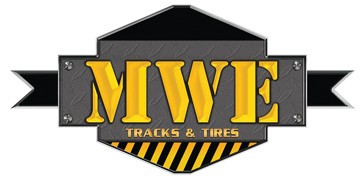 Midwest Equipment (MWE) now offers compact equipment owners the largest inventory of Bridgestone rubber tracks. With its expanded line of Bridgestone tracks, MWE has the ability to outfit the widest range of compact track loaders with job-matched high-quality rubber tracks.
Bridgestone CTL tracks are currently available in two track patterns with more options to come. The Block Pattern rubber track is the versatile and heavy duty track pattern option that performs well in many applications. It features Pro-Edge sidewall protection, patented Anti-Edge cut profile, reinforced roller path, and premium rubber compounds. MWE also carries Bridgestone's PolarTread rubber track which provides improved traction in winter conditions.
Both patterns of Bridgestone CTL tracks are stocked at MWE distribution centers placed across the USA. MWE is able to deliver to most of the United States in 1 to 2 days.