Miller ArcReach Technology Expanded to Engine-Driven Power Sources
Big Blue 400, 500 and 600 Pro models now available with remote control of the power source at the weld without a control cord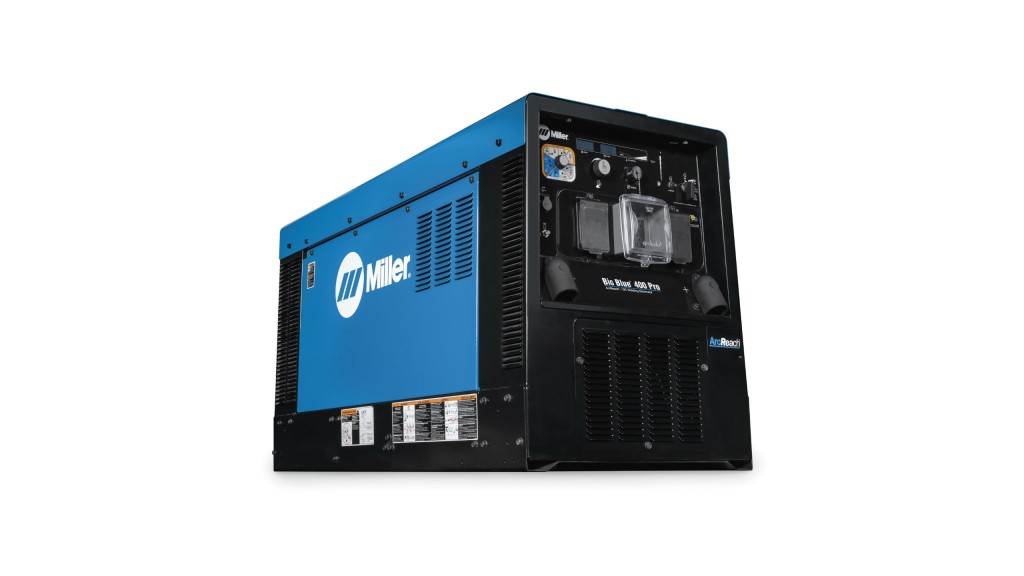 Miller Electric Mfg. Co. has expanded its ArcReach remote control technology to engine-driven welder/generators. ArcReach is now available on Big Blue 400, 500 and 600 Pro models, providing complete control of welding parameters at the point of the weld — without the need for a control cord.
The addition of ArcReach capabilities to select engine-driven welder/generators in the Big Blue family of products provides greater flexibility and fleet compatibility. The same ArcReach accessories that work on ArcReach-equipped XMT® and Dimension™ power sources can now also be used on select engine-driven equipment — so companies can expand use of the technology with their existing accessories. In addition, legacy wire feeders and remotes will continue to work with the ArcReach-equipped machines — allowing companies to fully utilize their existing accessories until they are ready to replace or upgrade.
"Miller is the only welding equipment manufacturer to offer this type of remote-control technology in an engine-driven power source," said Ben Froland, product manager, Power Systems Division, Miller Electric Mfg. Co. "Many jobsites often have both electric and engine-driven welders on-site. With this technology expansion, customers can now realize the productivity, efficiency and safety benefits across their entire welding fleet."
With several ArcReach accessories to choose from, welding operators can remotely set up and make process and parameter adjustments for stick, TIG, MIG, flux-cored and advanced wire processes all at the weld joint. This reduces the amount of time spent making trips back and forth to the power supply to make changes, which significantly improves productivity while also providing benefits for welding operator safety on the jobsite.
"When you limit your movement on the jobsite, you limit exposure to slip, trip and fall hazards, which are among the most common workplace injuries," Froland said. "This can especially save time and provide safety benefits on large jobsites where there is a great distance between the point of the weld and the power source."
In addition to the ArcReach expansion, the Big Blue 400, 500 and 600 Pro models now have a redesigned front panel. The user-friendly panel includes a customizable service interval reminder and a USB port for uploading software and downloading machine usage data.
Company info
Related products
Related Articles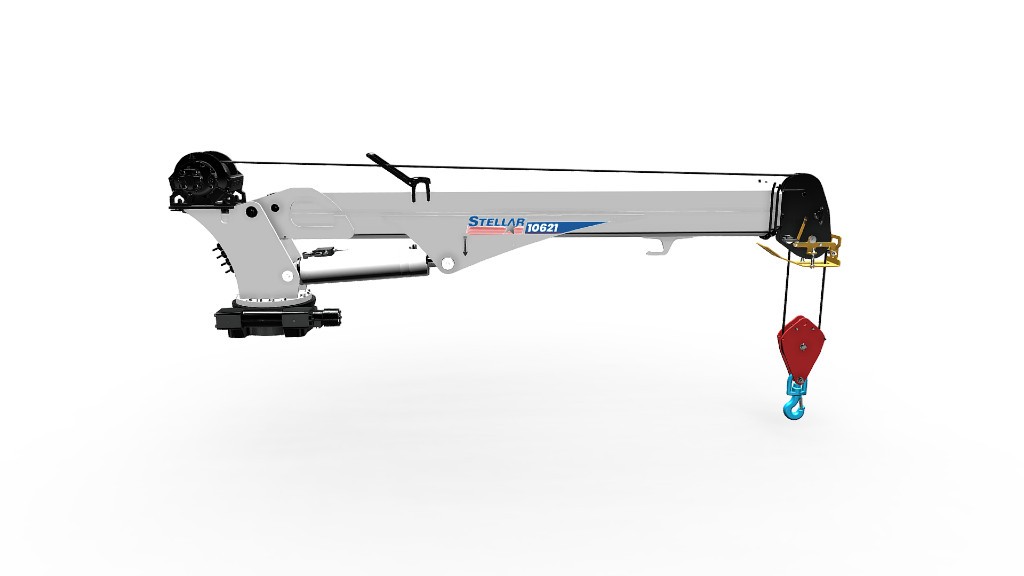 Six new Stellar telescopic service cranes feature redesigned booms and radio remote controls