Verisk Crime Analytics helps Canadian insurers and their policyholders combat cargo and heavy equipment crime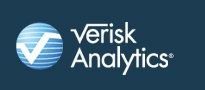 Verisk Crime Analytics announced the launch of national information sharing systems designed to help Canadian insurers and their policyholders combat the growing problems of cargo and heavy equipment theft. Verisk Crime Analytics is a unit of Verisk Analytics (Nasdaq:VRSK), a leading source of information about risk.
The CargoNet and National Equipment Register (NER) divisions of Verisk Crime Analytics are already supported by a number of leading Canadian insurers and fleets. Canadian law enforcement agencies have also expressed strong interest in using these services to assist in cargo and equipment theft investigations.
"The problem of equipment and cargo crime is getting worse and hurting the bottom lines of insurers and policyholders," commented Greg St Croix, senior vice president and national risk consulting practice leader at Marsh Canada. "CargoNet and NER have had great success in the U.S., and I've been impressed by the amount of due diligence done by Verisk in assessing and responding to the different needs of the Canadian market. I'm encouraged to see the insurance industry taking a leading role to bring these solutions to the marketplace as benefits will be felt across numerous industries."
"We're thrilled to launch information sharing systems and services in Canada and are extremely gratified by the positive responses we've received from insurers, insurance brokers, fleets, and law enforcement," added David Shillingford, president of Verisk Crime Analytics. "It's a collaborative approach to information sharing that will significantly reduce cargo and equipment crime risk."
CargoNet and NER help prevent theft and improve recovery rates through secure information sharing and collaboration among theft victims, their business partners, and law enforcement. Both solutions are centered on secure national databases and information-sharing platforms managed by crime analysts and subject-matter experts. Powerful analytical tools also allow the aggregate data to be analyzed to show and predict theft trends to support loss prevention and investigations. CargoNet and NER are supported in Canada by MSA Research, Inc.