Sakai offers first glimpse of its Tier 4 Final single-drum upgrades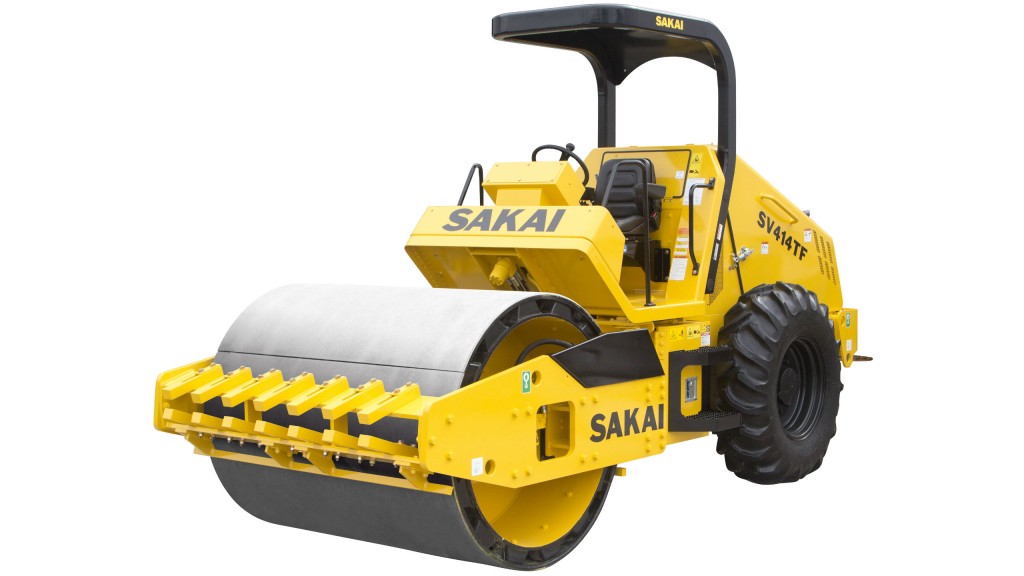 Sakai has introduced upgrades to three of its single-drum vibratory. The Sakai SV204, SV414TF and SV544FB now feature Tier 4 Final engines and enhanced capabilities as single-drum vibratory roller solutions in drum widths 54 to 84 inches. The upgraded designs are available with either smooth (D) or padfoot (T) drum, with smooth shell kits available for all models and either style, padfoot or smooth (DF and TF), on the SV544 A strike-off blade will be available across the line as well for the padfoot drum model (TB) and padfoot with shell-kit models (FB).
SV204
The enhanced safety and performance of the new 54-inch roller include an elevated exhaust pipe promoting health and safety even while compacting in trench applications. The SV204 includes Sakai's patented drum vibration system and floating deck, isolating the operator from vibration. The roller is powered by a high-output, EPA Tier 4 Final 3.L Kubota engine. Maximum operating weight and axle load specifications are for full fuel and water and vary by rig configuration. Maximum weight for the various configurations range from 10,220 pounds (4,675 kg) to 11,980 pounds (5,435 kg); load on front axle, from 4,795 pounds (2, 175 kg) to 6,560 pounds (2,975 kg); with load on rear axle generally 5,425 pounds (2,460 kg). Vibratory frequency of 1,800 vpm with amplitude of 0.039, 0.060 or 0.065 inches (1, 1.52 or 1.65 mm) depending on configuration. Ground clearance is 11 inches (290 mm) with smooth drum and 12 inches (300 mm) for pad foot configurations. Curb clearance is 12 inches (315 mm) in all but the padfoot with blade version, for which curb clearance is 13 inches (330 mm).
SV414TF soil roller
Powered by a Cummins QSF2.8, Tier 4 Final diesel engine, the Sakai SV414 roller's basic maximum operating weight with pad-foot drum and shell kit is 18,464 pounds (8,375 kg) with a front axle load of 10,450 pounds (4,740 kg) and rear axle load of 7,893 (3,580 kg).
Like all Sakai compaction machines, the SV414 soil roller with 67-inch-wide drum offers a variety of frequency and amplitude combinations. For the SV414 these are two frequency options, a low frequency of 1,800 vpm and high frequency of 2,280 vpm, with two amplitude options, low amplitude of 0.020 inch (0.5 mm ) and high amplitude of 0.039 inch (1.0 mm).
Ground clearance is 13.4 inches (340 mm). Curb clearance is 17.3 inches (440 mm), and side clearance of 3.98 inches (101 mm). The SV414 soil roller features Sakai's proprietary traction control system, and all vibration controls are ergonomically located in the instrument panel.
SV544FB
The SV544FB is an 84-inch dirt roller featuring a Cummins QSF3.8 diesel engine and Sakai's ECO-Mode for high-performance and low-fuel usage. Excellent drum edge visibility, and Sakai's traction control system combine for speedy, high-quality compaction with an expanded speed range: 2.5 mph to 6 mph (4 km/h to km/h). Maximum operating weight of the SV544 with pad-foot drum, strike-off blade and shell kit is 31,530 pounds (14,315 kg) with front axle load of 20,020 pounds (9,090 kg) and rear axle load of 11,310 (5,135 kg). Several frequency and amplitude combinations are possible, ranging from low frequency 1,700 vpm to a high frequency setting of 2,000 vpm, with a low amplitude of 0.021 inch (0.53 mm ) or a high amplitude of 0.049 inch (1.24 mm). Ground clearance of 18.5 inches (470 mm). Curb clearance 22.2 inches (565 mm) and side clearance of 7.3 inches (185 mm).
Related Articles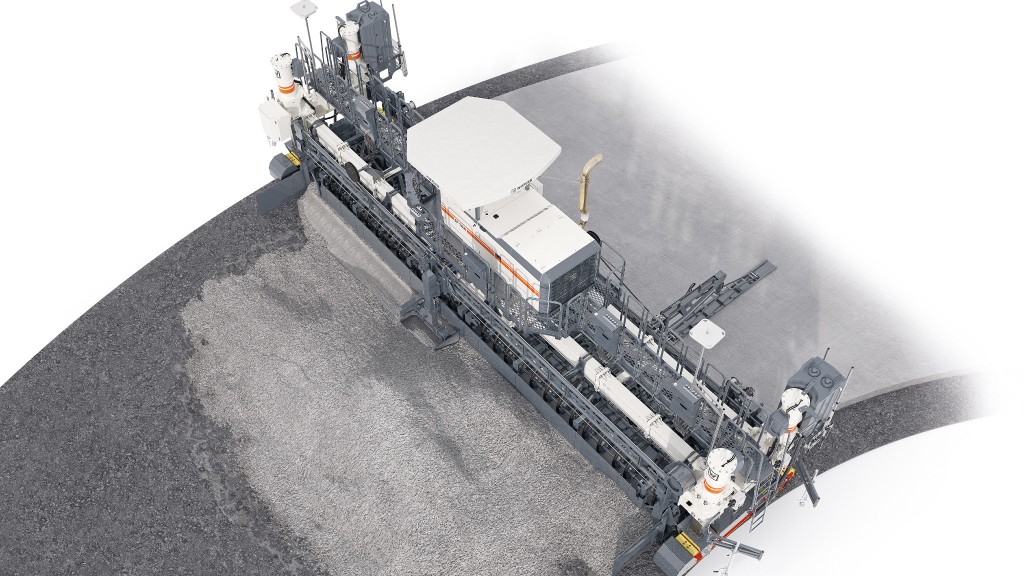 Wirtgen inset slipform paver designed for versatility and efficient operation