Versatile Sakai SW754 with efficient, Tier 4 Final engine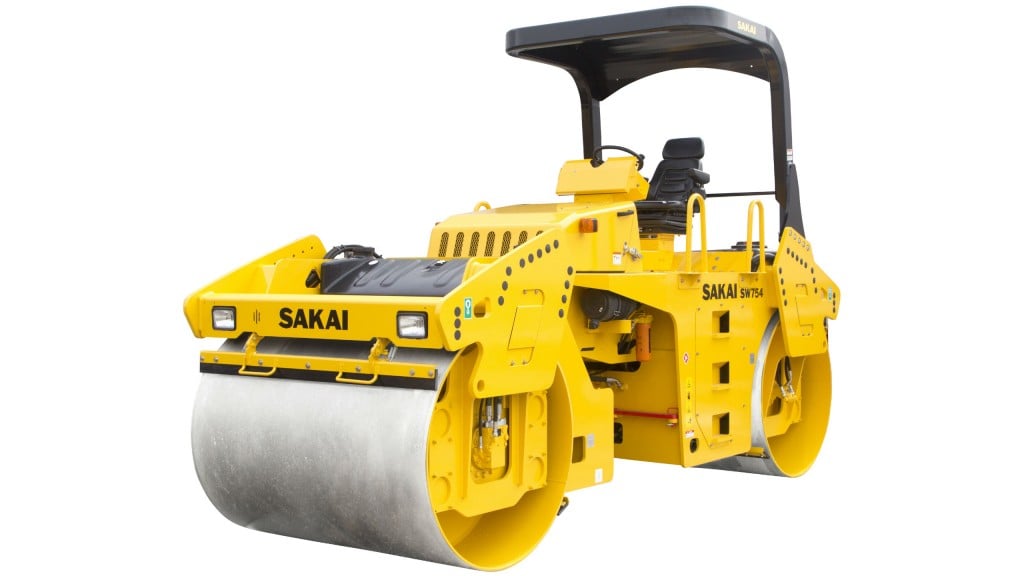 The new Sakai SW754, 67-inch vibratory tandem drum roller offers improved operating efficiency as well as ease-of-maintenance while retaining many of features of its successful 770-series line. Applications include both thin and thick asphalt lift compaction, as well as compaction of coarse graded asphalt mixes and aggregate base and subbase layers. EPA Tier 4 emissions compliance is achieved by an efficient 3.8 L Kubota engine offering up to 10 hours of actual run time without refueling.
The SW754 tandem roller's versatility for use in a wide variety of applications is based on a range of vibration/amplitude settings that range from low vibration at 2,500, 3,000 and 4,000 vpm to high vibration at 2,500 or 3,000 vpm.
Vibration and driving system control are kept simple. Operators choose from three throttle positions. Maximum operating weight (with ROPS) is 22,939 pounds (10,405 kg). Front axle load is 10,373 pounds (4,705 kg). Rear axle weight is 11,563 pounds (5,245 kg). Rig clearance at the sides is 3.2 inches (81 mm) and at the curb is 35.4 inches (900 mm). A long wheel base helps achieve the flattest possible compaction surface yet is not excessive, for ease in trailer transportation.
The upgrade carries forward successful Sakai 770-series features such as a proven, reliable hydraulic system and ample visibility of the drum surface and edges that allows operators to instantly verify that the water spray system is working effectively and to see whether drums are picking up asphalt.
Additional design enhancements of the SW754 design include improved ease of maintenance and serviceability through easier engine compartment access and centralized location for common maintenance items.
Related Articles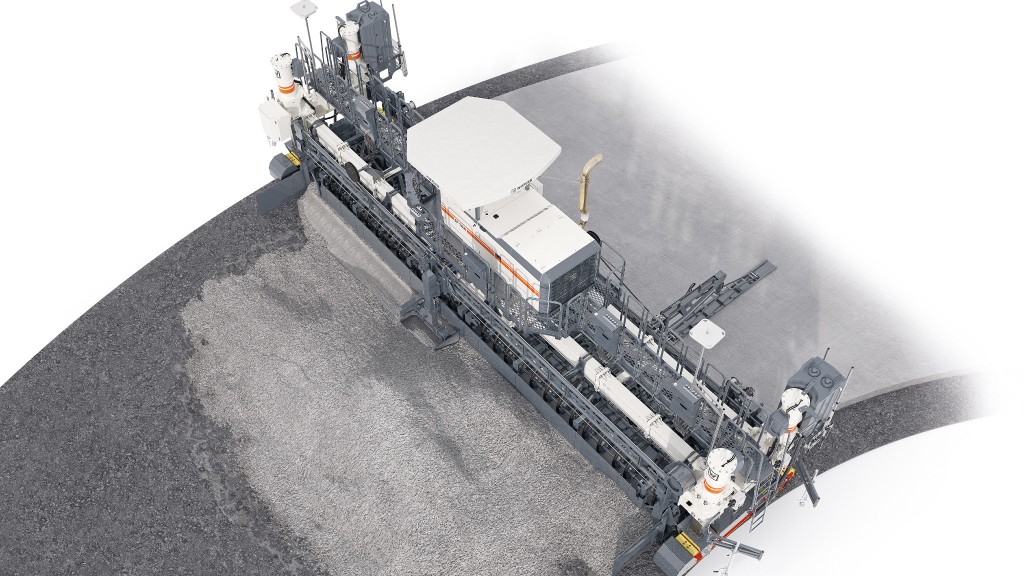 Wirtgen inset slipform paver designed for versatility and efficient operation