Tech Experience brings first 3D-printed excavator to CONEXPO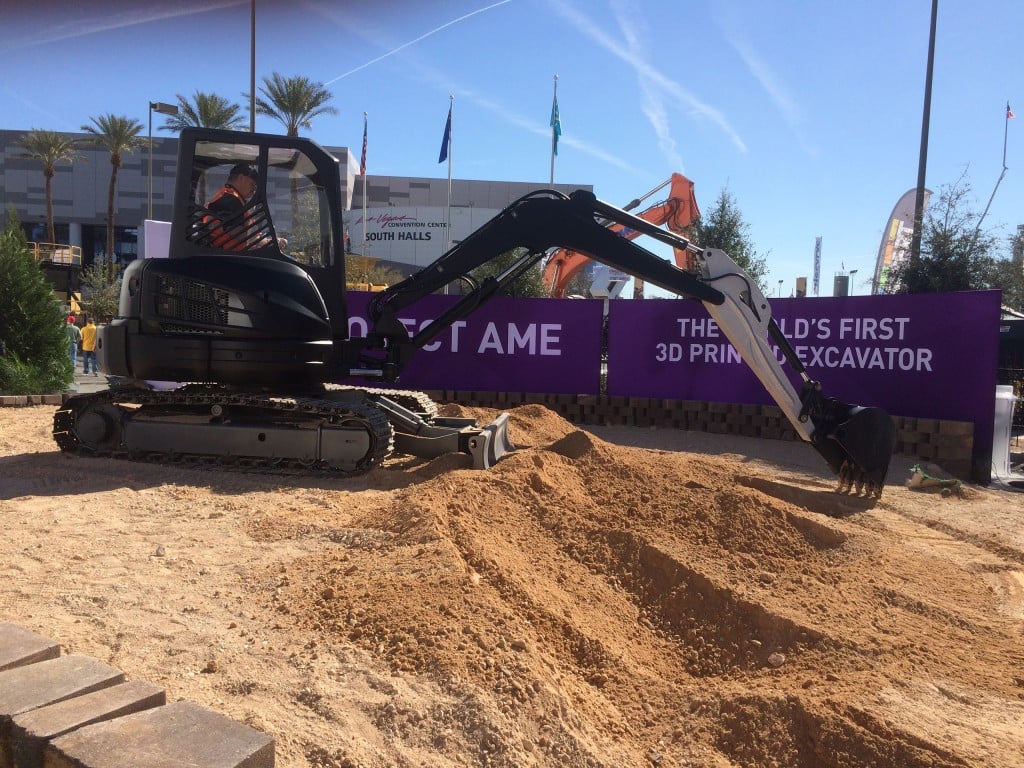 As the doors opened on CONEXPO/CON-Agg 2017, a little of the future stepped through thanks to a collaborative effort between universities, U.S. National Laboratories and equipment manufacturers.
Project AME – which stands for Additive Manufactured Excavator – was unveiled to open the show, part of a technology focus that also brought many other innovations to the table.
The excavator, designed after a mini-excavator from Case New Holland, was created as a project by the Oak Ridge National Laboratory in an effort to showcase the potential of 3D printing for industrial operations.
Using multiple printing materials and processes, researchers from Oak Ridge, Georgia Tech, the University of Illinois, the University of Minnesota and others were able to construct a fully operating machine – about half of which was created through 3D printing.
"It was a real partnership between Oak Ridge, as we know the 3D printing, and Case New Holland, who know the excavator well," said Lonnie Love, a corporate fellow at Oak Ridge National Lab. "From there, it was about getting good designers in to see how to design this part and print it. It was actually simpler than what we thought."
The team designed and printed three key parts of the machine, the largest being the stick – a seven-foot, 400-pound part built up of steel in five days. The cab was printed using carbon fibre reinforced ABS plastic in five hours, and the machine's heat exchanger was also fully printed out of aluminum.
While the big parts may give AME its "wow" factor, they are not the essentials that may be a focus of 3D printing in industry, Love noted.
"The killer application is not the stick, it's the tooling – making the bolts, jigs, fixtures. That we have the technology for."
There is still work to be done, especially in speeding up the process, but Love feels that Project AME is a prime example of how research and development collaboration can leap those hurdles. Blending of materials in one part will be the next big step in the process, he suggested.