McNeilus and Command Alkon partner on integrated in-cab telematics solution for ready-mix concrete industry
McNeilus' exclusive, patent-pending FLEX Controls system and Command Alkon's premier TrackIt fleet management system together provide an integrated in-cab telematics solution, now on display at CONEXPO. This partnership between the two companies showcases an unparalleled commitment to technology that can help customers get their jobs done more effectively.

"We are excited to be partnering with Command Alkon to deliver a cutting-edge technology solution with exclusive functionality. We're providing a fully integrated package for the ready-mix concrete industry," said Bryan Datema, platform lead for concrete mixers, McNeilus Truck & Manufacturing, Inc. "Their innovative fleet management product is the perfect choice to integrate with our FLEX Controls, and helps move the industry forward. It's all part of our continued focus on technology and innovation to create value and help customers streamline their operations."
Trackit is a comprehensive scalable telematics and fleet management system custom-built for the unique needs of the ready-mix concrete industry. "Integrating Trackit into McNeilus FLEX Controls further enables our customers to cost-effectively manage trucks, drivers and deliveries with efficiency and safety," said Larry Curtis, general manager of FiveCubits, a Command Alkon Company.

The integration will connect TrackIt directly to the FLEX Controls system and body, providing a more streamlined user experience and reducing clutter in the cab, directly out of the factory.
TrackIt will be available with McNeilus FLEX Controls and the Android-based FLEX display tablet, which comes standard on McNeilus mixers. The integrated solution enables one in-cab display instead of multiple, the system allows safer driver operation and reduced hardware costs. Engine diagnostic information can also be broadcast through the TrackIt platform.
"McNeilus and Command Alkon are working together to solve industry issues by reducing the number of screens in the cab, as well as eliminating the need for secondary installation of the fleet management system," said Chris Wurtz, mixer product manager, McNeilus Truck & Manufacturing, Inc. "This collaboration is the first of many milestones to come, and represents the first step in a technology revolution that will fundamentally change how our customers utilize their equipment."
McNeilus and Command Alkon are collaborating on additional enhancements that are scheduled to be released to the industry within the next year, in an ongoing effort to develop more intelligent trucks.
"The Trackit integration with McNeilus FLEX Controls is just the first step in a partnership to leverage the commitment of both companies to the ready-mix concrete industry, and to drive new efficiencies and reduce complexity for our joint customers," said Emily Branum, vice president of strategic planning for Command Alkon.

Related Articles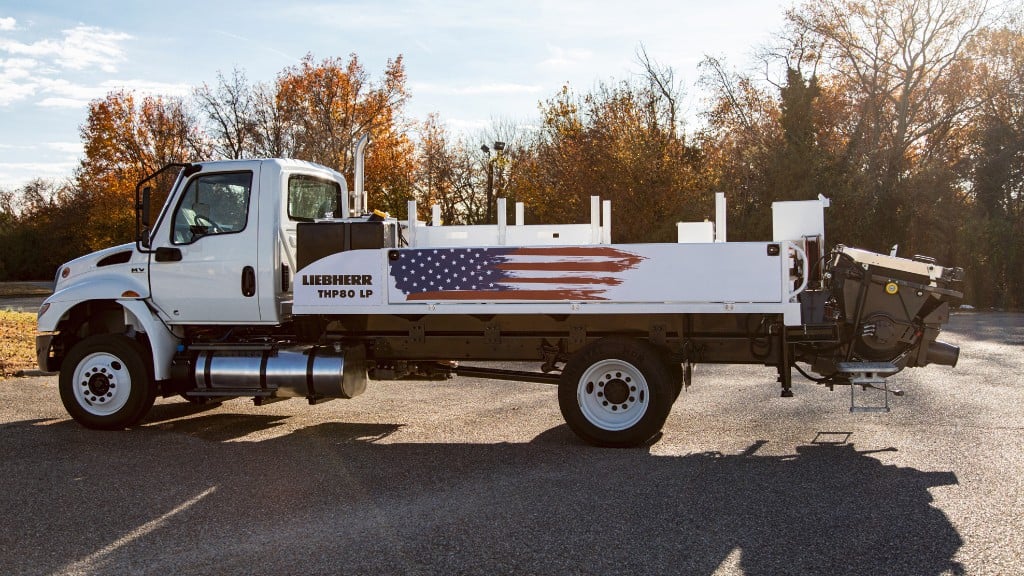 Small and versatile Liebherr truck mounted concrete city pump showcased at World of Concrete