Doosan DL420-5 CVT wheel loader is company's first model equipped with continuously variable transmission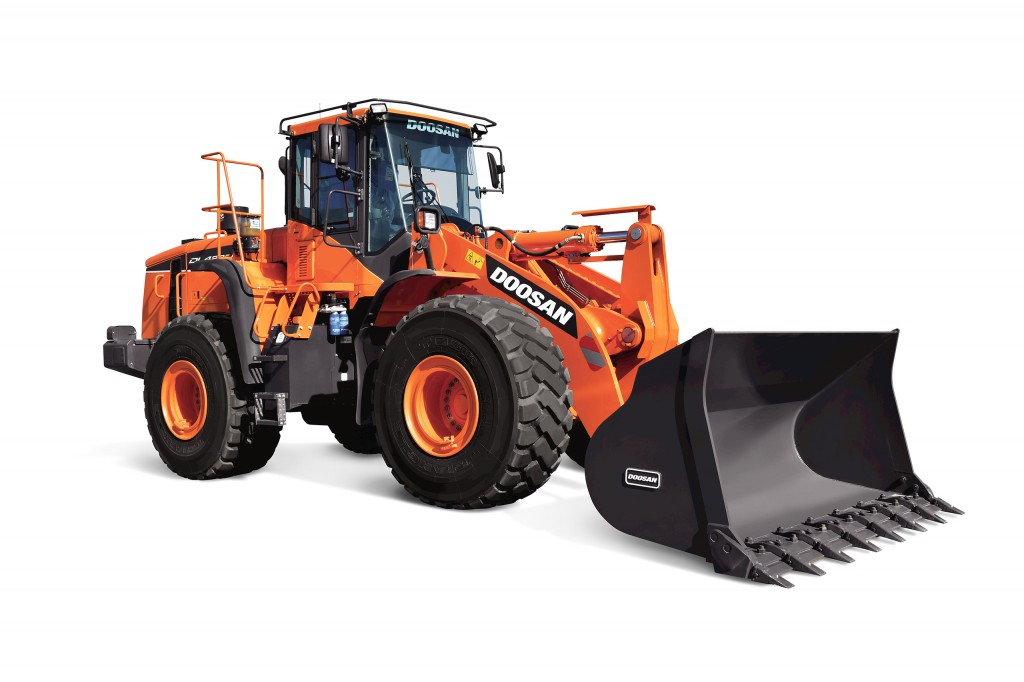 The new DL420-5 CVT (continuously variable transmission) wheel loader is the first Doosan wheel loader that combines the benefits of a traditional automatic transmission and a hydrostatic transmission in one machine. Doosan currently offers eight conventional automatic transmission wheel loaders and two hydrostatic models – the DL200-5 and DL200TC-5 (tool carrier).
The new machine is being debuted this week at CONEXPO-CON/AGG. The machine is scheduled to be available for purchase later this year in the United States and Canada.
Continuously Variable Transmission (CVT)
The CVT transmission design automatically transitions from a hydrostatic transmission to an automatic transmission to operate at higher speeds. Unlike torque converter transmissions, the DL420-5 CVT wheel loader's automatic transmission is a one-to-one ratio with the engine. Automatic transmission improves powertrain efficiency in load-and-carry operations.
With this new transmission offering, DL420-5 CVT owners and operators will see an increase in machine performance and productivity for operators working in digging, loading and lifting applications.
For most tasks, operators will utilize the hydrostatic part of the transmission, which is more efficient than an automatic transmission in low-speed applications. The hydrostatic part of the transmission provides good overall performance at lower engine rpms. An on-board colour and text indicator on the dash panel informs operators when the machine is operating in the hydrostatic mode.
Hydrostatic wheel loader transmissions have several benefits, including the following:
· Better fuel efficiency because of improved performance at lower engine rpms
· Enhanced machine position control to increase productivity, especially when climbing a pile or hill to fill the wheel loader's bucket
· Low heat development in the digging range
Selectable power modes
Similar to the other Doosan wheel loaders, operators can select between three power modes that adjust the maximum engine rpm based on the operator's preference and the application. Since the DL420-5 CVT wheel loader utilizes a hydrostatic transmission, the engine rpm is not directly correlated to the machine's travel speed, so the maximum travel speed remains unaffected.
Power: Provides superior power and performance for tough digging conditions and truck-loading tasks
Standard: Balances fuel consumption for everyday digging, grading and lifting tasks
Economy: Reduces fuel consumption for low-demand applications
Auto shutdown
The popular auto-shutdown system is available on the new DL420-5 CVT wheel loader to help owners and operators save valuable fuel during non-working conditions. Operators can configure the idle time before auto shutdown, from 3 to 60 minutes. When enabled, the feature will shut down the wheel loader's engine when the preset idle time is met.
High-lift iteration
Like all current Doosan wheel loaders, the DL420-5 CVT comes in a high-lift iteration for extra reach and dump height. Added dump height is particularly useful for operators who regularly load trucks and need additional lift height to efficiently unload material into a truck or hopper. The high-lift iteration provides an additional 18 inches of dump height, making it especially beneficial in construction, mining and agriculture market segments.
Company info
Related products
Related Articles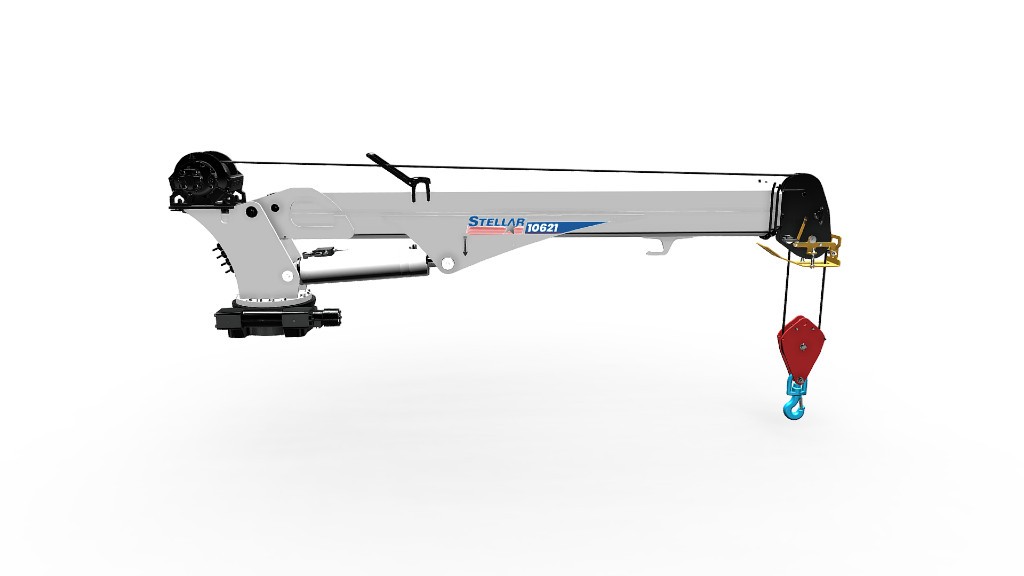 Six new Stellar telescopic service cranes feature redesigned booms and radio remote controls