Wacker Neuson celebrates equipment innovations at CONEXPO/CON-AGG 2017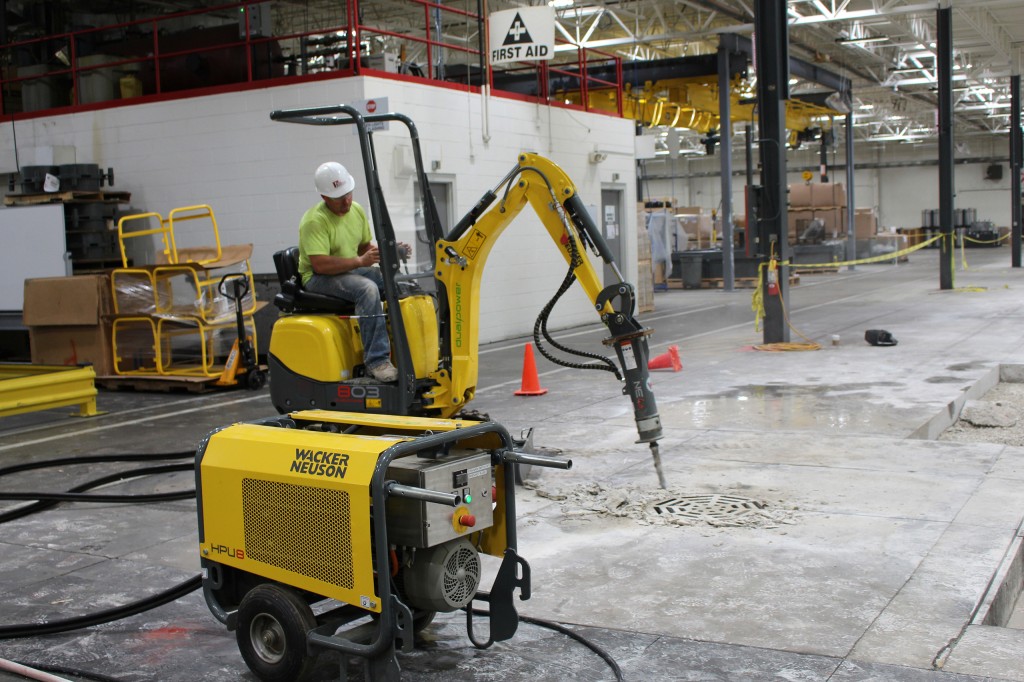 CONEXPO/CON-AGG is an excellent venue to learn about innovative products that can change the way contractors complete projects and open doors to new opportunities. Three years ago, Wacker Neuson introduced a unique one-ton, zero-emissions excavator. The 803 Dual Power mini excavator runs off a standard diesel engine or can be easily connected to an electro-hydraulic pump, allowing the machine to operate emissions-free. This unit is so compact, it fits through a standard doorway, making it the ideal solution for interior excavating and demolition. No matter which power source is used, the 803 delivers the same powerful, consistent performance.
In 2017, Wacker Neuson is introducing another industry first – a zero-emissions rammer. Using lithium-ion battery technology, the AS50e is ideal for commercial interior construction or renovation projects, for use in poorly ventilated areas including trenches, or in sound-sensitive areas such as hospitals. Wacker Neuson, the pioneer of the vibratory rammer, has been able to take the best of the performance characteristics of the rammer and adapt it to the battery-operated rammer, allowing users to experience similar compaction results to those of engine power units, but with zero emissions.
For the first time, North American contractors will be able to see Wacker Neuson's concept electric wheel loader. This model is not available for sale in North America, but contractors can see the future – an all-wheel steer loader that can work inside buildings, tunnels and where noise restrictions are in place, opening doors for new opportunities. Another emissions-free product from Wacker Neuson.
Wacker Neuson's 803 Dual Power excavator is currently available through Wacker Neuson's distribution network, and the battery-powered rammer will be available in late spring 2017.
Company info
Related products