Topcon ZPS concrete paving system with integrated Z-beam laser technology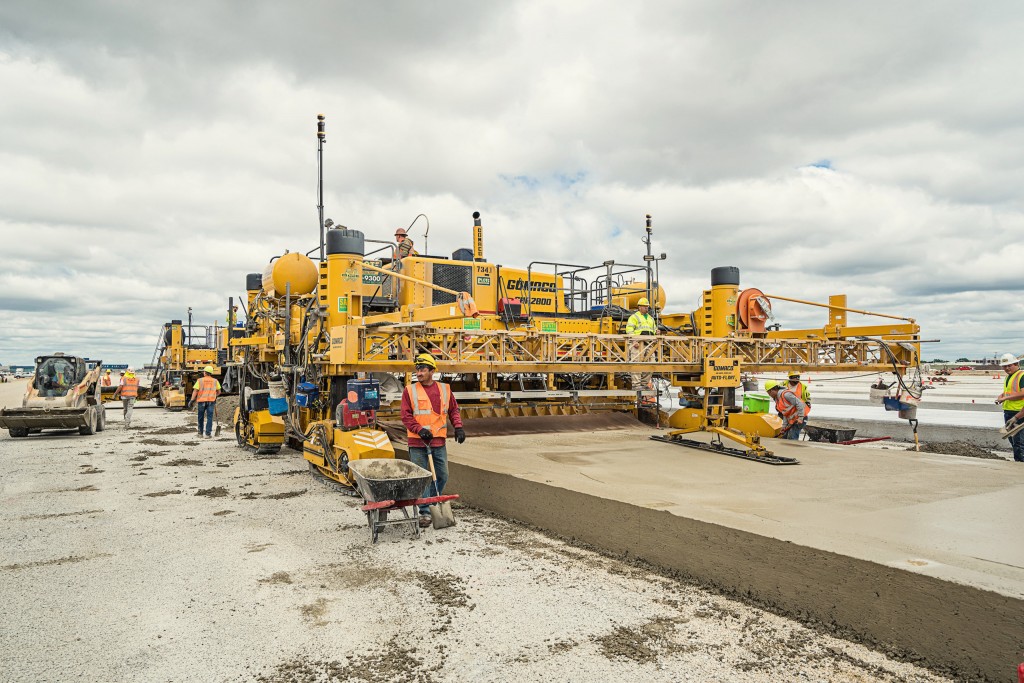 Topcon Positioning Group has announced the next generation of automated concrete paving – the ZPS system – with the new Z-Robot and Z-Stack sensor. Using enhanced Topcon Millimeter GPS technology, the ZPS system is designed to bring unmatched accuracy to concrete paving with a fraction of the hardware required for traditional LPS (local positioning system).
The new Z-Robot is an advanced robotic total station with integrated Z-beam laser technology. The Z-Robot is designed to provide a hybrid function of high-precision, optically based vertical accuracy control and the convenience of Z-beam laser positioning to maintain that accuracy across the paver.
"The ZPS system's self-levelling Z-Robot cuts setup time in half compared with previous concrete paving methods," said Murray Lodge, senior vice president and general manager of the Construction Business Unit. "With traditional systems, you need multiple, expensive robotic total stations to control the paver at any given time and at least another complete set of instruments for downrange transition. With the ZPS system, only one Z-Robot controls the paver – increasing productivity and profitability, and dramatically lowering the cost of the solution compared to LPS."
Onboard the paver, the ZPS system uses the new Topcon Z-Stack modular-designed system that seamlessly integrates GPS, optical targeting and Z-beam reception into one unit by interlocking the required sensing technologies in one rugged "stack."
"The Z-Stack sensor is revolutionary," said Lodge. "It combines time-proven Topcon positioning technologies into one multifunctional, consolidated and complete system that provides better accuracies and more efficient paving than ever before. The system requires no separate base station and only one cable needed for power and connectivity.
"The system also offers a wider working area, with a range of up to 150 more feet than with traditional methods – minimizing instrument transitions," said Lodge.