​Europe's Largest Construction Training College (CITB) Standardises on Vortex Simulators for Crane Operator Training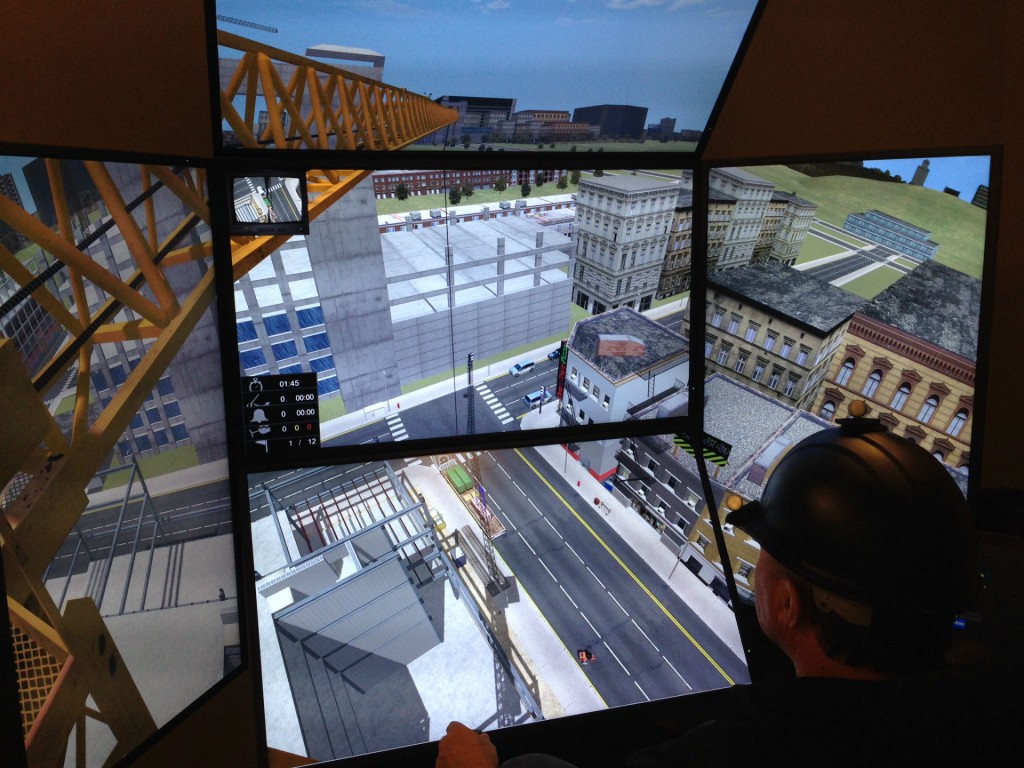 CM Labs Simulations, developer of Vortex training simulators, has announced that the Great Britain-based Construction Industry Training Board (CITB) will deploy Vortex Advantage training simulators to support its crane operator training program, which is Europe's largest.
"Ensuring Great Britain has the right skills in place to deliver economic growth is mission critical," says Christopher Bushell, Plant Services Product Manager, CITB. "Our forecast shows that the industry needs to fill 179,000 new jobs in the next five years. That's why we are embracing new technologies to help raise our performance."
CITB will train students with CM Labs' training modules for rough terrain cranes, saddle and luffing tower cranes, and lattice-boom crawler cranes, as well as a custom telescopic crawler crane training module.
To complement the simulators, CITB will also use Vortex Signaller Stations, which allow trainees to practice team-based signaling within the same virtual environment as the operators training on the crane simulators. In addition, CITB will leverage CM Labs' Instructor Operating Stations, which will allow CITB's instructors to guide and monitor trainees by controlling the exercises from dedicated interfaces. Throughout the exercises, instructors can review performance, plot metrics, comment on progress, trigger faults, and control other equipment or virtual characters.
"The realism of Vortex Advantage simulators is important to us," says Bushell. "We don't want to risk having problems with training that could result from poor simulation of the equipment. These top quality simulators will help us train the skilled workforce the construction industry needs."
"We're pleased to be the supplier of choice for CITB's crane training program," says Arnold Free, CM Labs' Chief Commercial Officer. "They are a pioneering, world-class developer of workforce skills in Europe, and we look forward to continuing to supply them with training innovation and value, well into the future."
The full lineup of Vortex simulator training solutions will be on display at CONEXPO from March 7-11, Booth G72413.