TrailMaker dump body strong and durable to help maximize payload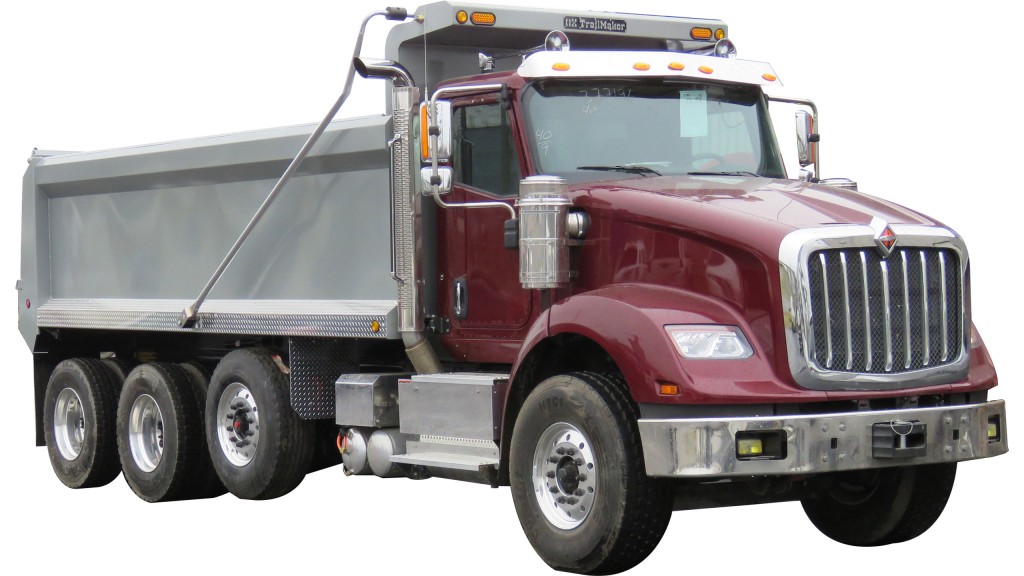 Ox Bodies, Inc., a Truck Bodies and Equipment International, Inc. (TBEI) company, helps operators maximize payload on every haul they make with the introduction of its TrailMaker dump body. The TrailMaker is constructed of carbon steel that offers the weight of aluminum, making it up to 35 percent lighter than standard Ox Bodies dump bodies.
"Many operators are looking for dump bodies that have a reduced weight and stand up to the wear and tear caused by asphalt and gritty construction aggregates," said Jim Bray, sales and marketing manager, Ox Bodies, Inc. "The TrailMaker dump body was developed to address these needs. Its reduced weight offers operators greater payload capacity while retaining the inherent strength of steel."
Designed specifically for the transportation of sand, dirt, asphalt and small construction aggregates, the TrailMaker is available in 14- to 20-foot body lengths and offers capacities ranging from 7.3 to 33 cubic yards.
In addition to the durability offered by its carbon steel construction, a key feature of the TrailMaker is a dump floor free of weld seams to ensure payloads — particularly asphalt — are completely discharged, eliminating the need for operators to shovel trapped material.
The TrailMaker is also available with a wide range of options that enhance productivity and efficiency:
Air high lift tailgate provides the flexibility needed to dump various load sizes
Retractable mud flaps make dumping asphalt easier
Tailgate coal chute allows efficient metering of materials
Cab shields ranging from 12 to 42 inches provide added protection for the cab when hauling heavier loads
Company info
Related products