Ultimate production machines
New Case G Series wheel loaders lower total cost of ownership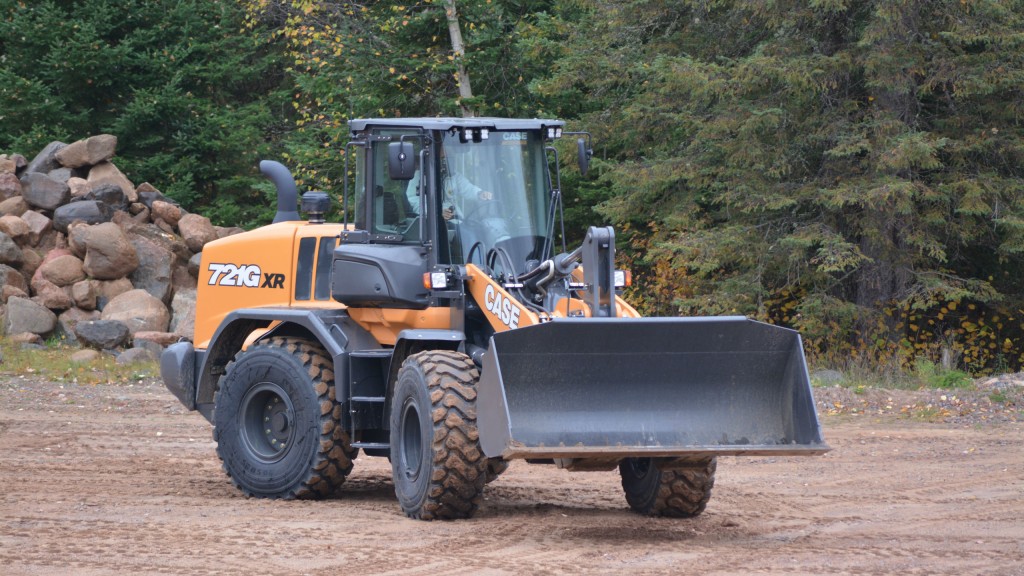 Wheel loaders are one of those pieces of equipment that are useful on pretty much any job site at any time. They can lift and carry material, pack around a variety of tools and attachments, and handle all kinds of terrain in the process.

That means they're working all the time, in dusty and dirty conditions, often in a crowded environment that calls for all the skills an operator can muster. Combine operator's needs with the required changes to meet strict emissions standards and manufacturers have a real challenge when it comes to updating their wheel loader lines.

For Case Construction Equipment, that challenge turned into an opportunity to redesign its wheel loaders, taking the need to meet Tier 4 Final emissions specs and expanding to improve overall performance and operator comfort.

The G Series wheel loaders, which encompass models from 141 to 347 horsepower and bucket capacities of 2.1 to 6.25 cubic yards, are aimed at all levels of work, from home construction to mass excavation. Case's designers have focused on providing operators with improved comfort and increased visibility all around the cab, and the company's ProCare system helps keep cost of ownership down and productivity up.

"The G Series wheel loaders, more than any other wheel loaders on the market today, lower total cost of ownership," described Andrew Dargatz, Case brand marketing manager for wheel loaders. "It starts with an understanding that wheel loaders are the ultimate production machines, whether they're working 12, 14 hours a day in batch plants, pits and quarries, loading trucks at feedlots or at corporate dairies, or keeping us safe, running all day and night in the coldest of conditions to plow streets and parking lots."

The G Series was introduced to trade press at Case's Tomahawk Customer Center in Wisconsin. The seven updated wheel loaders have breakout forces from 20,937 pounds on the 521G to 56,425 pounds on the 1121G.

I had the opportunity to operate several of the new models during the introduction.

I spent some time in the mid-range 821G and found it to be an easy machine to familiarize myself with. I was moving dirt within a few minutes, and found that pushing into the pile was easy thanks to the power and torque generated by the loader. That power was even more noticeable when I moved two steps up in the line to the impressively large 1021G. Slightly intimidating at first, the second-largest machine in the line was also a breeze to operate once I got it moving, and pretty soon I was hauling hefty bucketloads of material back and forth around the pit.

The interior of these machines is well designed and comfortable. It is remarkably quiet, even at high rpm, and the control system is easy to get a handle on. One of the areas Case improved was the electrical system and operator interface: an eight-inch LCD monitor provides readout of important data in an easy-to-read format, and many controls are available on a membrane keypad and activated at the touch of a finger.

Heating and cooling have been improved as well.

Most notably, though, the machines have excellent visibility, between large windows all around, a backup camera that activates when the machine is in reverse, and a redesign to the engine compartment that makes the rear view far easier.

Case redesigned the back of the G Series to move all key cooling components into a common space at the back of the cab. That allowed them to move the engine further back and down – a position that made it easy to design the rear engine compartment with a steeper slope for improved visibility.

"We can grab the air from amidship on the machine where it's cleaner – we draw it in and expel it out the back," explained product specialist Robb Coenen. "All the individual coolers are on their own, not stacked in front of each other where they'd be inefficient and debris would collect between them."

Thanks to that positioning, the engine placement was moved further back and down, offering easy ground level checks, a steeper slope to the rear hood for better visibility, and a lower centre of gravity.

The engine also received updates; designers at Fiat Power Train designed a Selective Catalytic Reduction (SCR) system to meet Tier 4 Final requirements. That decision reduces the downtime needed for service and management of the emissions system, Dargatz said.

"This system allows the engine to operate at its peak performance with no restrictions, no DPF filter, no recirculation," he said. "That means there's no downtime, no fuel wasted to burn off particulates, and no extreme exhaust temperatures. The engine components are not exposed to the heat stream."

Power is no problem in the G Series, which ranges from 141 hp in the 521G up to 347 hp in the 1121G. In the dirt, that means these loaders handle the load with ease – bucket capacities run from 2.1 to 6.25 cubic yards. The machines are available with three different linkage options, from the Z-bar which offers high breakout force and general operation to the XR extended-reach and XT tool-carrier/parallel lift configuration.
Related Articles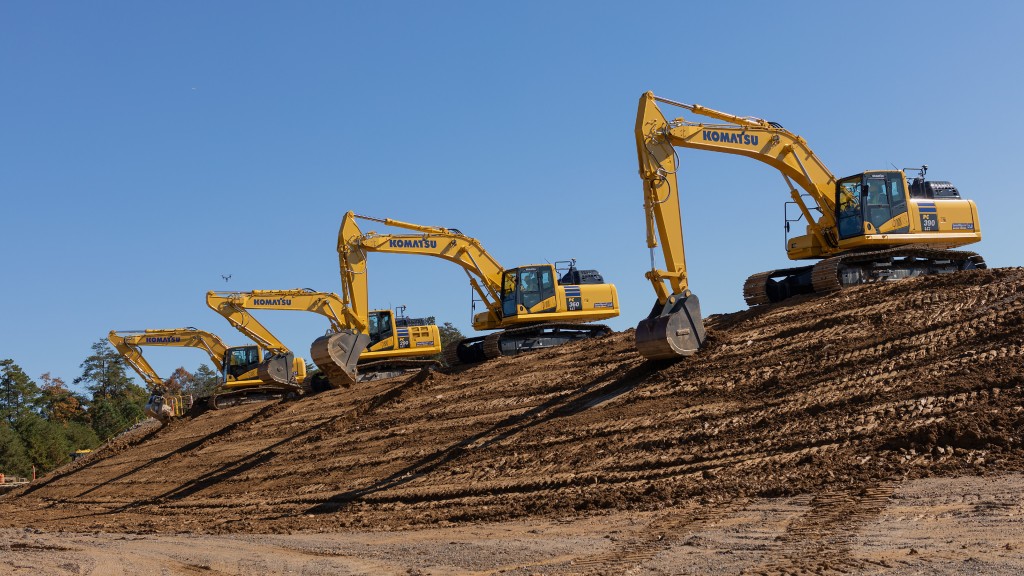 Intelligent Machine Control 2.0 from Komatsu adds productivity to excavators