Chicago Pneumatic Introduces Red Rock CPS 110 Portable Compressor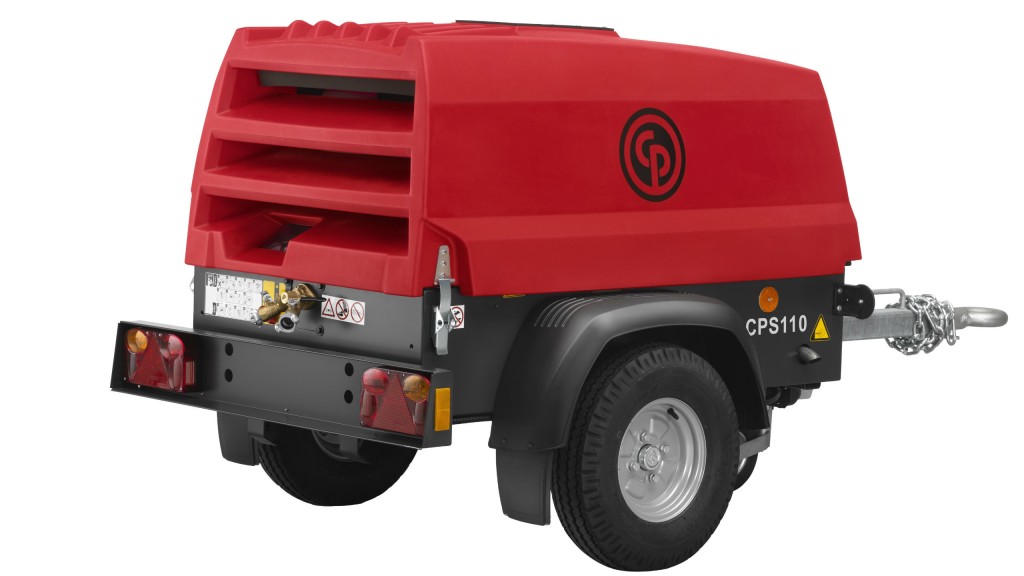 Chicago Pneumatic Construction Equipment has launched the new Red Rock CPS 110 portable air compressor — the first 110 cfm compressor in the CP lineup. The compressor was built with the same characteristics as the complete CP range, offering reliability, easy maintenance and flexibility.
Portable, powerful and tough, the Red Rock compressor is lightweight, making it perfect for construction site use. Not only does the Red Rock have the ability to power two breakers with ease, but it also can work in the harshest conditions. The compressor's canopy is made from extra-tough polyethylene. This protects the working parts and ensures the CPS 110 performs to its maximum capabilities, day in and day out.
The CPS 110 offers a normal effective working pressure of 100 psi at 110 cfm. Featuring a Kubota D-902 T4F engine, the Red Rock has three cylinders and a power output of 18.5 kW at normal shaft speed. The compressor measures 61 inches long, 42 inches wide, 34 inches high and weighs 970 pounds.
"The Red Rock is the toughest compressor in our lineup and is highly protected with an incredibly durable polyethylene canopy," said Brent Sexton, product manager for portable compressors at Chicago Pneumatic. "It will ensure years of added protection for the internal parts of the compressor."
The range of compressors in the CP lineup includes models producing 90 cfm, 110 cfm, 185 cfm, 750 cfm and 850 cfm.
Company info
Related products