Range of automatic lubrication and oil management systems to be on display at CONEXPO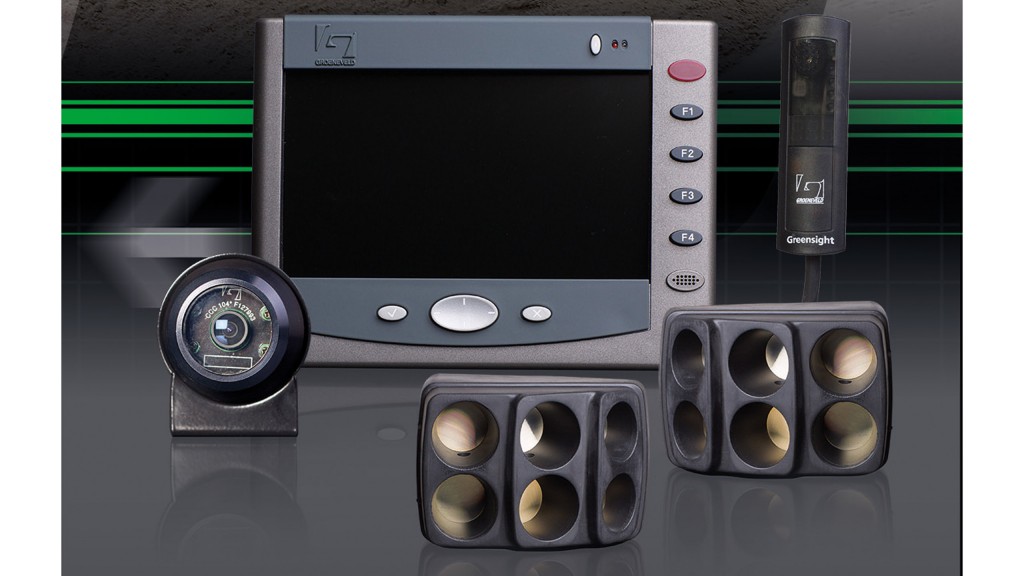 At ConExpo 2017, Groeneveld Lubrication Solutions will showcase its entire product range featuring the best solutions for automatic lubrication, oil management and safety support systems especially developed for the construction and on-road industry. Unveiling product extensions, including a range of industry-leading progressive lubrication systems, a showcase of Groeneveld's renowned products and generous hospitality service can be found at: South hall 2, booth number S65718, March 7-11 2017, at the Las Vegas Convention Center.
Uptime of equipment is a crucial element in the construction and mining industry to maintain the often occurring 24/7 operation. That means that there is simply no time for proper daily manual maintenance. Therefore, automation of the lubrication process and oil management is a logical step, and one with a quick return on investment.
Groeneveld Lubrication Solutions is one of the major global suppliers of automatic lubrication systems for both the after-market and for ex-factory assembly by leading OEMs. Ongoing commitment with providing unique products and excellent service for many decades reflect in a continuing growth in demand for Groeneveld autolube systems.
The Groeneveld booth will promote its entire product range - from the XS for smaller machines like mini- and midi-excavators and small wheel loaders, up to the unique Twin dual-line lubrication system for larger machines - all designed to reduce repair and maintenance costs, lower the grease consumption through optimum dosing and improving uptime and productivity of the equipment.
Twin heavy duty lubrication system
The range of lubrication systems is extremely extensive, with the Twin being the absolute top-of-the-range taking the center stage during the show. Featuring a dedicated presentation to discover and experience the unique dual-line concept. The Twin automatic lubrication system offers a superior solution for larger machines that often operate under extreme conditions. The system works under relatively low pressure, which retains the structure – and therefore the quality – of the grease. Furthermore, the dual-line system with its patented metering units ensures that all grease points are always optimally lubricated. This is made possible due to precise metering and lubrication intervals, even at low ambient temperatures and with large distances between the pump and lubrication points. This makes the system extremely suitable for larger machines such as large wheel loaders, dump trucks and excavators. For medium-sized machines, Groeneveld offers its Twin system with a pump capacity of 3 to 8 liters, while for larger machines an XL model is available with a capacity of 18 liters. For the largest machines with high grease consumption, a barrel pump is available for up to 200 liter drums.
New: Groeneveld introduces its progressive systems in North America
In addition to the Twin for larger machines and the compact XS Medium Duty system for smaller equipment with up to 19 lubrication points, Groeneveld also offers a whole range of pumps for progressive lubrication systems. One example is the TriPlus which can operate three separate lubrication circuits: a superb solution for example for backhoe loaders, enabling the different systems to be lubricated separately. Mobile cranes and cement mixers are other possible applications. Other new additions to the range include the EcoPlus – a small progressive pump with a 2-grease cartridge and a touch display – and the OnePlus New Generation. As with all refillable Groeneveld pumps, the OnePlus is also equipped with a follower plate, which ensures that the reservoir is always clean and the grease level is clearly visible. With the new OnePlus, the lubrication interval and metering are easily programmable via two rotary switches accessible from the outside. As the grease dosing is based on pump revolutions rather than on timing, the system ensures the right grease amount regardless ambient temperatures.
For many years, Groeneveld has been supplying the standard Oilmaster for combustion engines in buses, trucks, generator sets, and many other applications. Specifically, for earthmoving and construction equipment and for larger engines, Groeneveld developed the Heavy Duty Oilmaster, with a sturdy 15-liter aluminum reservoir. The Oilmaster ensures that there will always be sufficient oil in the engine. The greatest benefit of this is the increased operational reliability by reducing the risk of engine damage caused by a too low or too high oil level. In addition, the system prevents overfilling, which could lead to damage to the expensive exhaust gas after treatment system.
Another Groeneveld product that is being increasingly used in the field of earthmoving and construction equipment is Greensight, a safety support system that hugely boosts safety around the machine or vehicle. Greensight gives the driver or operator accurate and reliable information regarding the free space around the truck or machine. Ultrasound sensors scan an area of up to nine meters behind the machine or vehicle. This space is divided into three clearly distinguished zones, each with an individual visual and acoustic alarm. An alert unit is installed in the cabin that emits both auditory and light (LED) signals to warn the driver or operator. The system can also be extended with one or more Groeneveld CMOS cameras with a monitor in the cabin.