Trailer pump line introduced at World of Concrete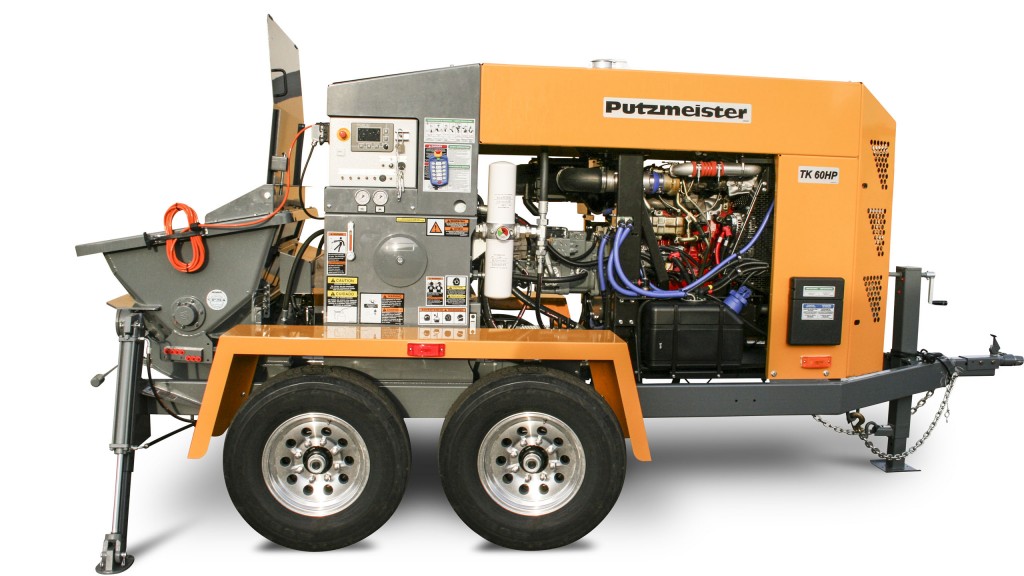 Putzmeister America, Inc. will introduce its new line of Tier 4 Final Thom-Katt Trailer Pumps at the World of Concrete trade show in January 2017. The new pumps, including the Thom-Katt TK 50, TK 60HP and TK 70 models, will feature Tier 4 Final compliant Cummins engines to meet the latest government emissions regulations.
In addition to the new engines, the Tier 4 Final Thom-Katts will feature a redesigned body, including a new hood, tanks, and cooler location. Other key features, including active display of pump information, angled hopper for ease-of-use and cleaning, and wide, high-strength trailer for maximum stability, will remain unchanged.
"The addition of these Tier 4 Final Thom-Katts to our current offerings provides our customers with more options as the industry transitions to meet government regulations," said Drew Krivsky, Putzmeister's Engineering Product Manager - Trailer Pump, Mortar & Shotcrete Products. "With the change in engine came a redesign in pump body layout, but the proven reliability and performance of our trailer pumps remains the same."
Putzmeister will continue to offer its existing Thom-Katt line for the next year, in addition to the Tier 4 Final compliant pumps, to help customers make the transition to the new engine requirements.
Company info
Related products