Next evolution of crane operating system unveiled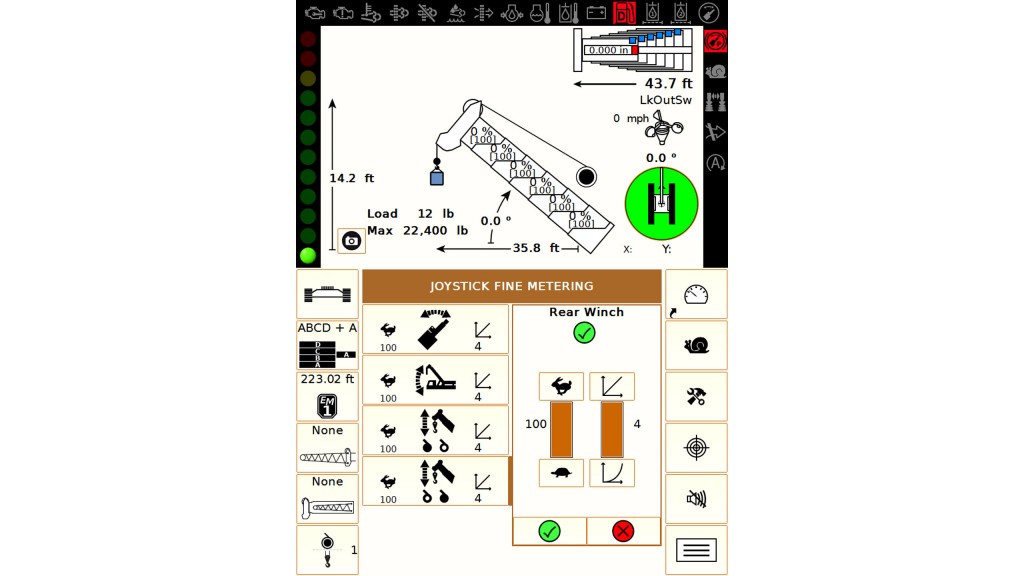 Link-Belt Construction Equipment announces the next evolution of its patented crane operating system, Link-Belt Pulse 2.0. Based on ongoing operator and customer feedback, the intuitive design of Link-Belt Pulse 2.0 provides a simple interface for crane operators with a larger display, along with programmable features that allow each operator to customize their display; and software can be updated remotely.
The most visible difference to Link-Belt's Pulse 2.0 is the new 10 in. (25.4 cm) display, 47 percent larger than the original Pulse screen. It has been carefully selected to deliver a high resolution screen tough enough for harsh operating environments. A resistive touch screen can be used with gloves and be seen in direct sunlight with larger, clearer images; and the unit is pivot-mounted for optimal viewing. The interface is more dynamic throughout the operating system, with larger buttons and interactive indicator lights displayed on the margins.
Once in the seat of the cab, operator startup is quick and easy with faster hardware/software response as well as fewer required operator inputs. Electronic level/list display as well as ground bearing calculator are integrated depending on model. Operators who may have felt "overwhelmed" in the past by other crane operating systems will find the 2.0 system to be the system of choice going forward. One specific feature added based on operator input is the ability to shut off the engine and still maintain the live display data for an extended period of time.
One of the most exciting enhancements with Link-Belt Pulse 2.0 is the ability to service and update a crane's software remotely. The system includes a Wi-Fi hub and uses the serial number of the unit to determine whether any updates are available, and downloads/installs to the appropriate controller. Software maintenance can be accomplished in the field without a service call or bringing the crane in for service.