110 Remote-Controlled Demolition Machine designed for increased power and efficiency
Latest electric-powered demolition robot features 15 percent more power than Brokk 100 model it replaces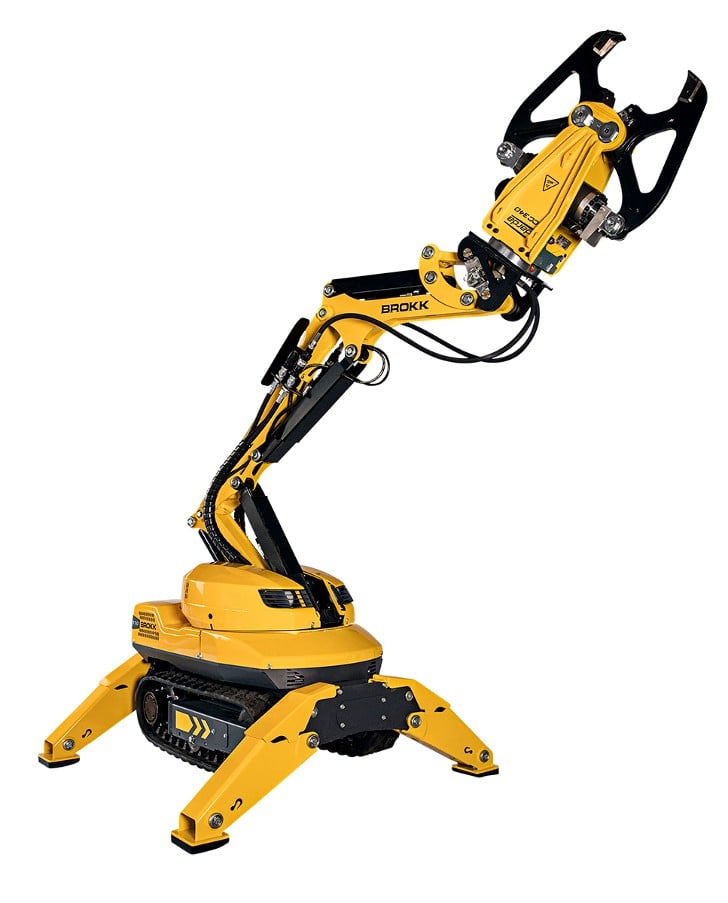 Brokk has introduced the Brokk 110. The electric-powered machine features increased demolition power over its predecessor, the Brokk 100, and includes the all-new Brokk SmartPower™ electrical system. The machine's improvements increase the reliability and versatility for Brokk customers working on harsh jobsites in industries such as construction, demolition, metal processing, mining and nuclear.

"For more than 40 years, we've focused on offering the best possible products," said Martin Krupicka, Brokk Group CEO. "With the Brokk 100, we saw the opportunity to further enhance efficiency and increase hitting power, which led to the development of the new Brokk 110."
The new machine features a 10-foot (3-meter) reach and weighs 2,183 pounds (990 kilograms). It delivers 15 percent more power than the older Brokk 100 and 50 percent more than its predecessor, the popular Brokk 90 (discontinued in 2011) while retaining its compact design, making it ideal in restricted spaces and on weak floors.
The Brokk 110 includes Brokk SmartPower, the company's all-new electrical system, which is also available on the new Brokk 120 Diesel and Brokk 280. The intelligent system incorporates hardened components and fewer moving parts than its predecessor.
Brokk SmartPower optimizes performance based on a number of factors, including power supply quality and ambient temperature. The system can sense when a power supply is poor or faulty, making it suitable for generators or unreliable power supplies.
"The Brokk 110 represents the constant innovation at Brokk," said Peter Bigwood, vice president of sales and marketing for Brokk in North America. "Its new SmartPower electrical system offers customers heightened reliability and durability to ensure increased productivity and safety on the jobsite."
In addition to improvements to its overall power and electrical systems, the Brokk 110 also features upgraded durability. This includes hardened parts, LED headlight protection, reinforced corners and a new steel gray color coating in strategic areas to add additional resistance to dirt and scratches.
The Brokk 110 is compatible with the same wide range of attachments available for the Brokk 100 that it replaces, including breakers, crushers, grapples, rock drills and shears. At 31-inches wide, the compact machine and its attachments fit easily through standard doors and inside passenger elevators. With its low floor load, the Brokk 110 is able to maneuver in otherwise inaccessible areas, such as stairwells or elevators. Its compact size is ideal for a variety of applications, from top-down demolition and interior strip-outs to selective concrete removal.
Related Articles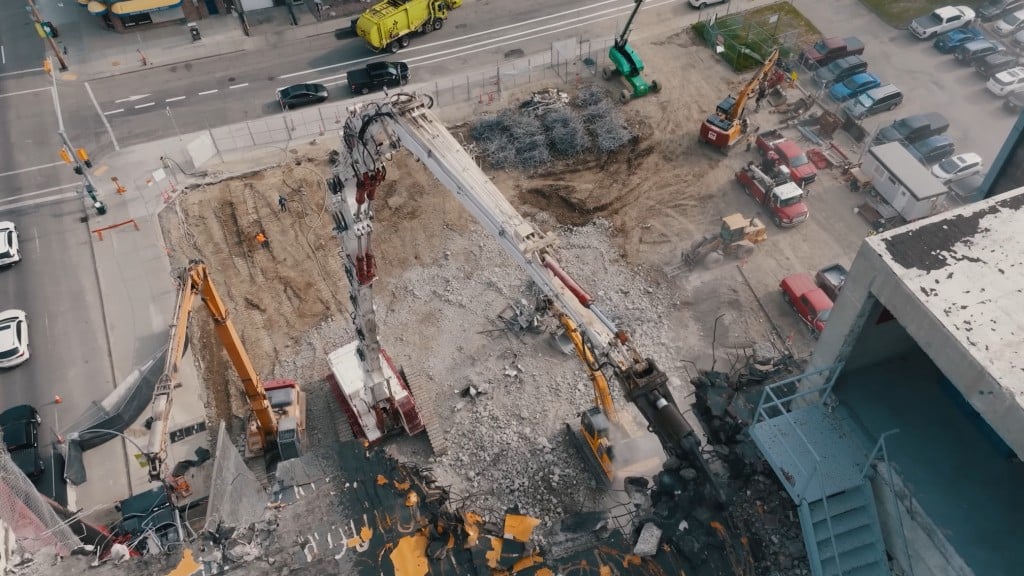 (VIDEO) Priestly Demolition takes down 10-storey Calgary building with colossal KOBELCO excavator