New machines and technology the focus for Cat at CONEXPO-CON/AGG 2017
Two exhibit areas will feature 40 machines and new remote technology for machine control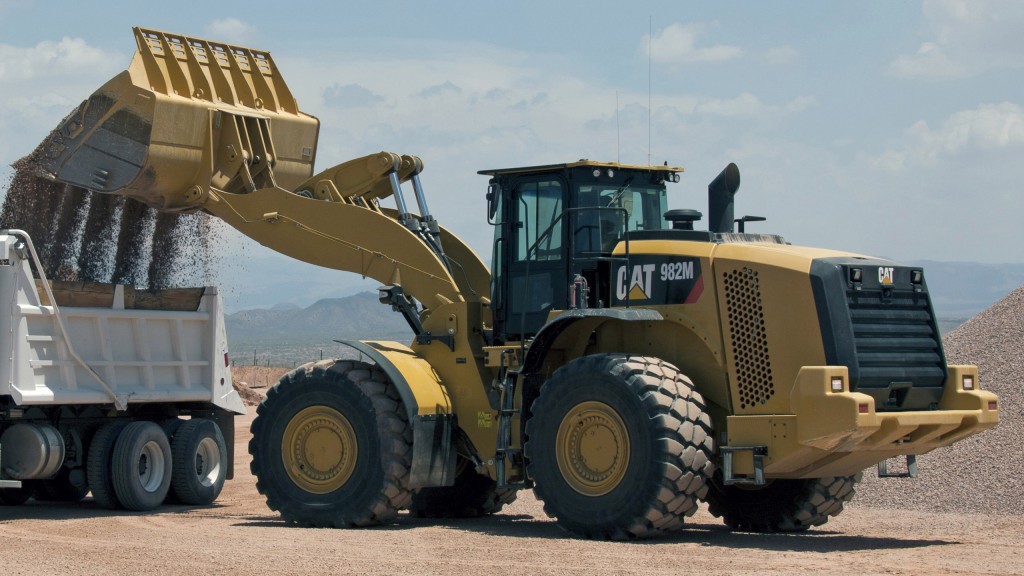 At CONEXPO-CON/AGG 2017 Caterpillar will present its extensive line of machines and technology as well as its customer support capabilities. With 40 machines on display in two different exhibit areas totaling 60,000 square feet, Caterpillar's presence is among the largest at the show. But it's not all about size. Cat Connect Technologies for machine control and monitoring will share the spotlight with the iron it enhances, ranging from a skid steer loader to a 96-ton excavator.
Eight Cat machines will make their public debut at CONEXPO and a half dozen more machines introduced recently will be on display for the first time at an equipment show. The newest Cat machines to be displayed include excavators, wheel loaders, a dozer, an articulated truck, a telehandler and cold planers. Caterpillar will also introduce new remote control technologies and connectivity technologies at the show.
In the large North Hall exhibit, booth 10924, the display will focus on excavating, grading, paving and aggregates mining and handling. The Gold Lot exhibit, booth 4490, will feature small machines used in building construction.
New machines to be displayed include the M317F Wheeled Excavator, a compact radius design that expands versatility and enhances productivity in tight work areas. The new Cat compact radius wheeled excavators deliver the same capabilities and efficiencies as their standard radius counterparts. The 390F and 336F XE Excavators, both with crawler undercarriages, have been updated to deliver improved productivity and lower costs. New Cat wheel loaders are also in the CONEXPO spotlight. The new 986K on display will replace the H Series model and deliver lower cost per ton in earthmoving and aggregates operations. The 950 GC will make its North American debut in the Gold Lot, where it will be displayed alongside the full-featured 950M.
The updated D6T Dozer on display at CONEXPO features a new transmission and new Auto Shift system that allows the D6T to achieve fuel savings on the order of 20 percent, compared with the previous model. Another dozer is featured in a live demonstration shown in the Gold Lot exhibit. A D8T dozer in Peoria, Illinois, will be controlled remotely from the operator station in the exhibit. The new Cat Command remote control system for the D8T offers a choice of two operator interfaces—a portable Operator Console designed for line-of-sight use and an ergonomically designed Operator Station that can be located remotely when the dozer is equipped with the Command Vision System. Wireless connectivity enables the operator to work from a safe location, whether nearby or far away. In addition to the D8T demonstration, a Cat Command remote control system equips a 988K Wheel Loader shown in the Gold Lot exhibit. In addition to the big machines operating via remote control, a live demonstration of skid steer loader line-of-sight remote control will be conducted in the Gold Lot.
The new 745 Articulated Truck features an all new cab with enhanced visibility. Innovative machine control features further improve operator efficiency and safety. The new stability assist system reduces the risk of rollovers, and the new Economy Mode reduces fuel consumption.
The full line of Cat paving products is represented at CONEXPO, with emphasis on three new cold planers—PM825, PM622 and PM312. In addition to the big machines, Cat compact and building construction machines will be on display at CONEXPO. Caterpillar will present several innovative solutions available across its 14-model line of compact excavators. The 300.9D Versatile Power System (VPS) with H25 Hammer represents an ideal configuration for indoor demolition applications. Another unique solution is the 304.5E2 Extra Tool Carrier (XTC), which includes a skid steer loader coupler interface in place of the traditional dozer blade.
Company info
Related products
Related Articles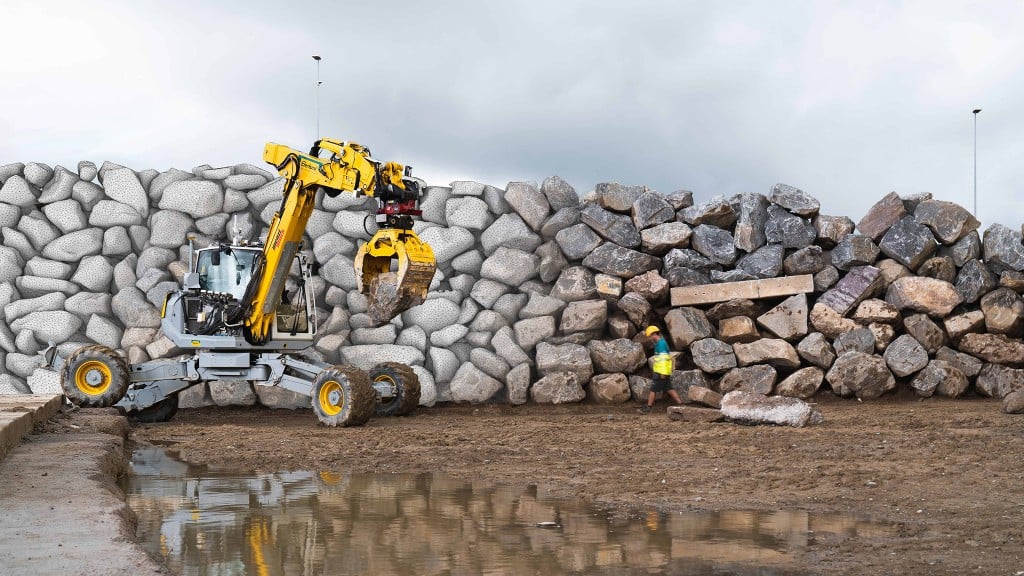 (VIDEO) Advanced sensors and algorithms allow autonomous excavator to build stone structures