Kubota debuts new generator at POWER-GEN International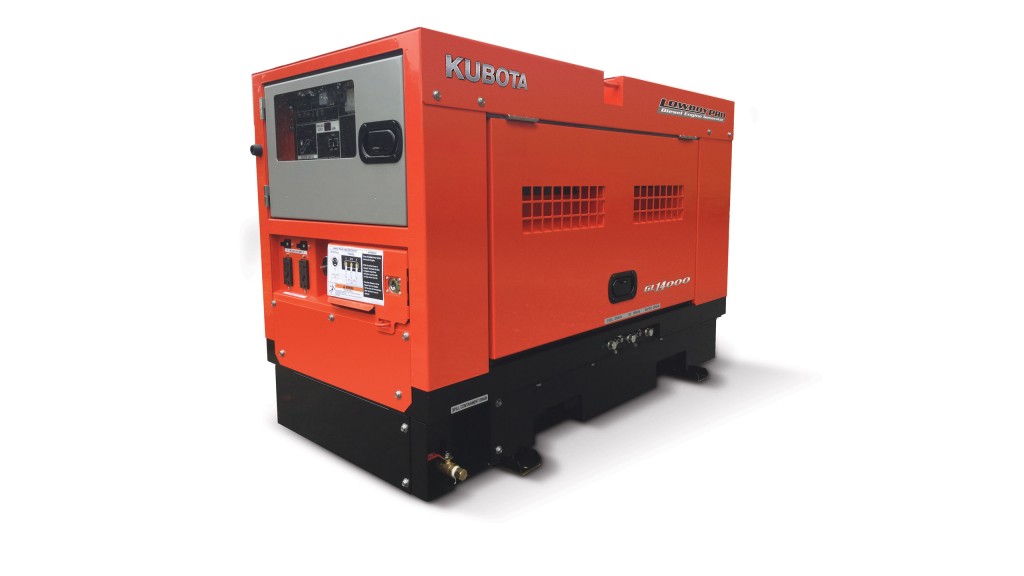 Kubota Engine America Corp. is introducing a new generator to better serve the power generation market, its wide range of industries and its diverse applications. Kubota plans to unveil the GL14000 at POWER-GEN International show in Orlando, Fla. Dec. 13 – 16, 2016, at booth #4100.
The GL14000 is a Tier 4 certified, 14 kVA single phase generator with frequencies that can switch between 50 and 60 Hz, acting as a single source of power for global end users with different power requirements based on region. It is powered by Kubota's reliable D902 diesel engine and is much quieter than anything similar on the market, with noise levels as low as 65 dB while running.
"The GL14000 complements our existing Lowboy II line of generators, but offers greater application potential to suit our customers' industrial needs," says Kubota's generator expert Gary Odden. "At Kubota, we saw increasing demand for diesel power generators in the 14 KVA range that can serve industries such as construction, oil and gas, and back-up power. The GL14000's higher outputs allow us to give them greater power capability."
Like Kubota's existing generators, the LowboyPro line's GL14000 is fully enclosed and compact, unlike most competitors that offer only open units. These features allow the GL14000 to reduce noise while keeping out environmental factors, to improve the running life of the generator. It also has both the receptacle and terminal in one package, offering more flexibility and versatility for use. It also include a higher quality alternator that is triple sealed during production and uses corrosion resistant paint.
"We're very excited to soon be able to offer our customers more unmatched, reliable options," Odden says. "The GL14000 is unique in that it is compact and fully enclosed, while still carrying the renowned Kubota quality and unrivaled dependability our customers have come to expect. The long-lasting alternator, higher outputs and other focused upgrades will only help us serve them more."