Futuristic innovations to transform the quarry and aggregates industry
Volvo CE reveals range of technological research at Xploration Forum in Sweden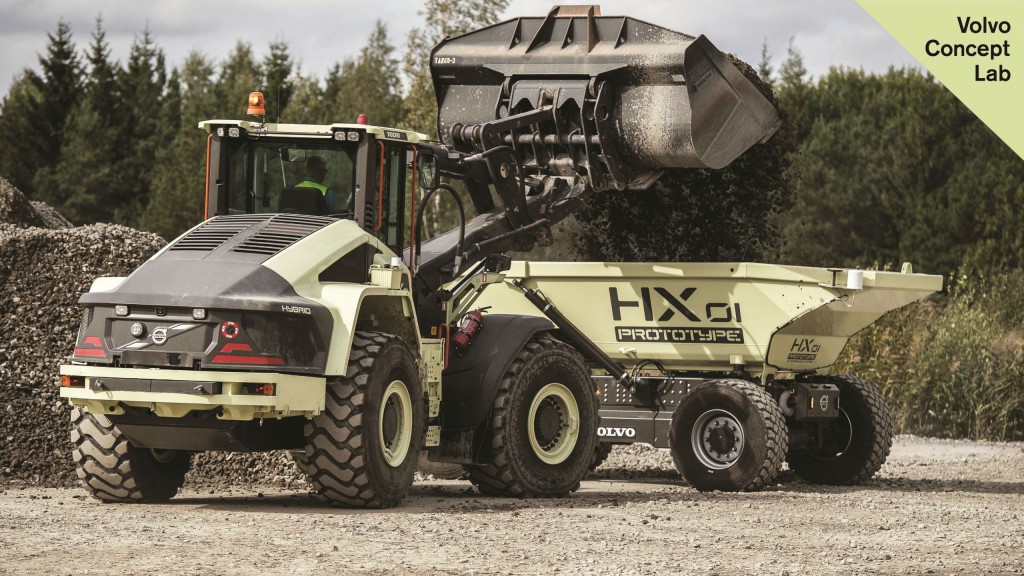 Volvo Construction Equipment is working on an electric- site research project that aims to transform the quarry and aggregates industry through reducing carbon emissions up to 95 percent, and total cost of ownership of equipment up to 25 percent.
HX1 autonomous load carrier
The electric-site project aims to electrify a transport stage in a quarry – from excavation to primary crushing, transport and secondary crushing.
One part of Volvo's electric-site research is the new concept HX1 load carrier – an unmanned, autonomous, battery-electric prototype that can haul 15 tons of material. A fleet of these would replace haul trucks in a quarry. As well as HX1s, other prototype machines that make up the electric- site system include a hybrid wheel loader and a grid-connected excavator.
LX1 hybrid wheel loader
Volvo CE also unveiled their LX1 prototype hybrid wheel loader at the Xploration Forum. The LX1 can deliver up to a 50 percent improvement in fuel efficiency, combined with a significant reduction in emissions and noise pollution compared to conventional models.
The driveline consists of electric drive motors mounted at the wheels, electric hydraulics, an energy storage system, a significantly smaller diesel engine and new machine architecture. It's this combination that enables the substantial gain in fuel efficiency. The prototype – which has 98 percent new parts and a fundamentally new machine design – is capable of doing the work of a wheel loader that's one size larger.
The strongly sloped rear of the LX1 provides excellent visibility for backing up, an important safety feature where there may be other machines or people in the work area.
Johan Sjöberg, technical specialist in site automation at Volvo CE, said: "This research project is a step towards transforming the quarry and aggregates industry. By using electricity instead of diesel to power construction equipment in a quarry, we have the potential to deliver significant reductions in fuel consumption, CO2 emissions, environmental impact and cost-per-tonne.
"The electrification of construction equipment will produce cleaner, quieter and more efficient machines. This represents the future of our industry."
Volvo CE has teamed up with the multinational construction company Skanska Sweden, two Swedish universities and the Swedish Energy Agency to work on the CDN $30 million project. The project started in late 2015 and is due to be completed in late 2018.
Volvo CE is currently developing and testing the technologies, concept and prototypes in house.
Skanska Sweden will incorporate the demonstration machines into its operations and test the electric-site concept at a quarry in western Sweden for 10 weeks at the end of 2018.
After this, Volvo CE will examine the project results to see if the concept is viable for the industry.
Clearly, the LX1 would be useful in other applications too, from construction to waste management transfer stations. In fact, it will be field-tested by Waste Management, the largest environmental services and recycling company in North America. They expect their tests to show excellent results in the reduction of fossil fuel use, exhaust emissions and noise pollution.
Autonomous wheel loader and articulated hauler work together
Volvo CE also impressed the international gathering at the Xploration Forum with their prototype autonomous wheel loader and articulated hauler working together. The demonstration machines were a standard Volvo L120 wheel loader and A25F articulated hauler which had been upgraded with autonomous technology.
The wheel loader filled the articulated hauler, which then moved to a dump site, dumped the load and returned to the loader to repeat the cycle.
In a one-hour comparison, it was found that the autonomous wheel loader could reach 70 percent of a skilled operator's productivity levels when loading and unloading.
"The demonstration machines were programmed to work together and carry out a specific set of actions on a pre-defined route," explained Jenny Elfsberg, director of emerging technologies at Volvo CE. "Currently these prototype machines don't communicate with each other and machine-to-machine communication technology – where machines 'talk' to one another and to a central control point – is crucial when it comes to avoiding collisions and facilitating an efficient flow of equipment."
While there is still a long way to go, and there are no plans for industrialization at this stage, Volvo noted that the machines have already done real work at an asphalt plant in Sweden. They added that once a solution is finalized, this technology could be applied to other Volvo equipment.
"Autonomous machines will increase safety in hazardous working environments and eliminate the possibility of accidents caused by human error," said Elfsberg. "They will also perform repetitive tasks more efficiently and precisely than a human operator."
This would result in improved performance, productivity, fuel efficiency and durability.
"In the future you could also potentially have one operator for three or four machines, increasing productivity and further decreasing costs," added Elfsberg. "Looking ahead, I imagine that autonomous machines will be smaller and more robust. There will be no need for a cab or suspension – much like the HX1."
Intelligent machines today and in the near future
An important aspect of this futuristic research is the development of innovations that can be used now or in the near future. There are already cases of automated and assist functionalities on the market today. For example, Volvo Co-Pilot includes Load Assist, Dig Assist, Compact Assist and Pave Assist to help operators deliver higher quality outcomes in less time and with less effort.
"In the future we will see increased machine autonomy and the operator will act more in a supervisory capacity," said Elfsberg. "This will provide less stressful, more interesting work for operators, with perhaps several machines being controlled remotely by one operator."
Company info
Related products
Related Articles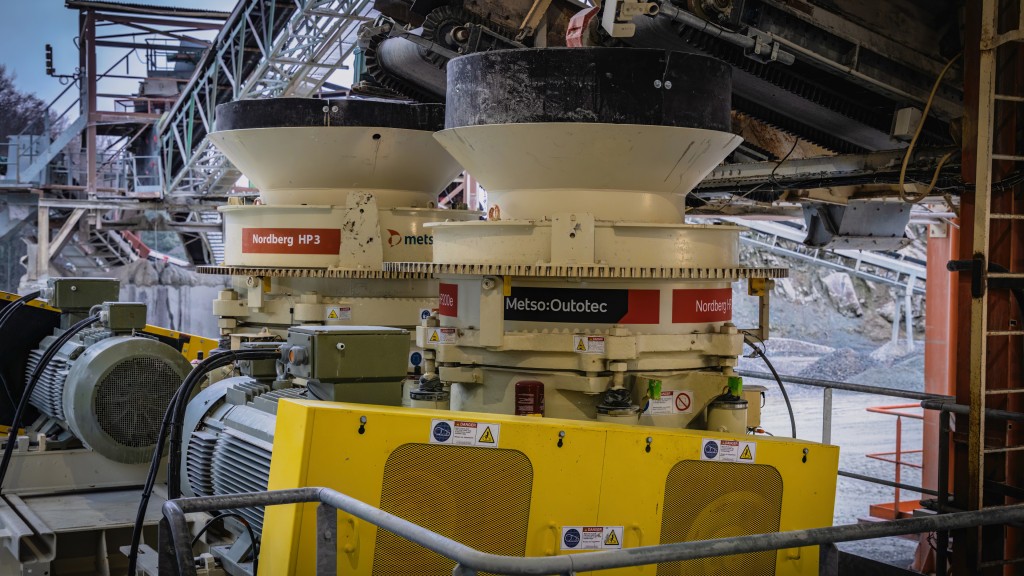 Metso Outotec's new cone crusher incorporates powerful operation and sustainable design