Accès Location d'Équipement purchases first Genie SX-135XC boom lift
New Genie Xtra Capacity boom boasts expanded outreach and exceptional range of motion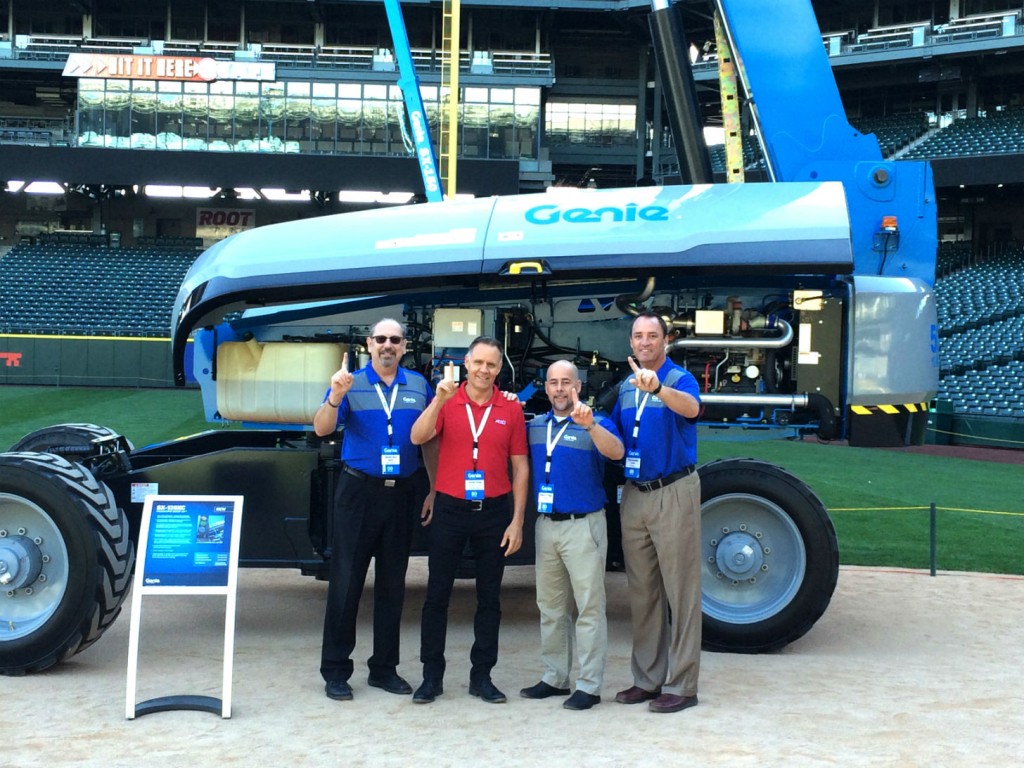 Accès Location d'Équipement, headquartered in Quebec, Canada, will take delivery of the first new Genie SX-135XC self-propelled telescopic boom lift, a model designed to deliver industry-leading outreach and capacity throughout the full working envelope for incredible operational accessibility. This new telescopic boom is packed with features, including 90 feet (27.43 m) of outreach, 660 pounds (300 kg) of unrestricted lift capacity and the ability to work 19 feet 8 inches (6 m) below grade, offering Accès Location customers the ability to work in more applications that require heavier load capacities.
"It is exciting to be the first distributor with the Genie SX-135XC boom available for rent," says Harold Dubé, President, Accès Location. "Because of its heavy lift capability, we anticipate this lift will be popular with our customers working in siding, window and masonry applications, as well as on structural jobs. With its incredible below-grade reach, we also see a market opportunity with this machine in bridge inspections and work projects."
Built to safely and quickly lift operators to full platform height – 135 feet (41.15 m) – in 2-1/2 minutes and drive enabled at full height, the Genie SX-135XC boom lift can position users exactly where they are needed. The Genie SX-135XC boom's innovative design includes a working envelope ideal for the most extreme access jobs with a working height of 141 feet (43.15 m) and a horizontal reach of 90 feet (27.43 m). "That's 10 feet (3 m) more of outreach than any other self-propelled boom the market offers," adds Dubé, "enabling our customers the ability to access more hard-to-reach jobsites."
The Genie Xtra Capacity, or XC, nomenclature also lets Accès Location customers know that this new Genie boom complies with the overload restriction guidelines in the proposed CSA B354 (Canada) and ANSI A92 (United States) industry standards in North America. It includes a new low-maintenance load sense cell technology that monitors the weight on the platform and disables function if the load exceeds the platform load limit. And, this model offers a dual lift capacity with an unrestricted 660 pounds (300 kg) and a restricted 1,000 pounds (454 kg), allowing up to three people onboard while still leaving room for tools and jobsite materials.
"With the upcoming CSA B354 standards changes going into effect in Canada in 2017," adds Dubé, "the load sensing feature on the Genie SX-135XC lift, combined with its 660-pound (300-kg)/1,000-pound (454-kg) dual lift capacity, will enable Accès Location customers the unparalleled ability to work at height safely while completing higher capacity jobs in a wider range of applications."