Lintec containerized asphalt batch plants ideal for projects that require the plant to be moved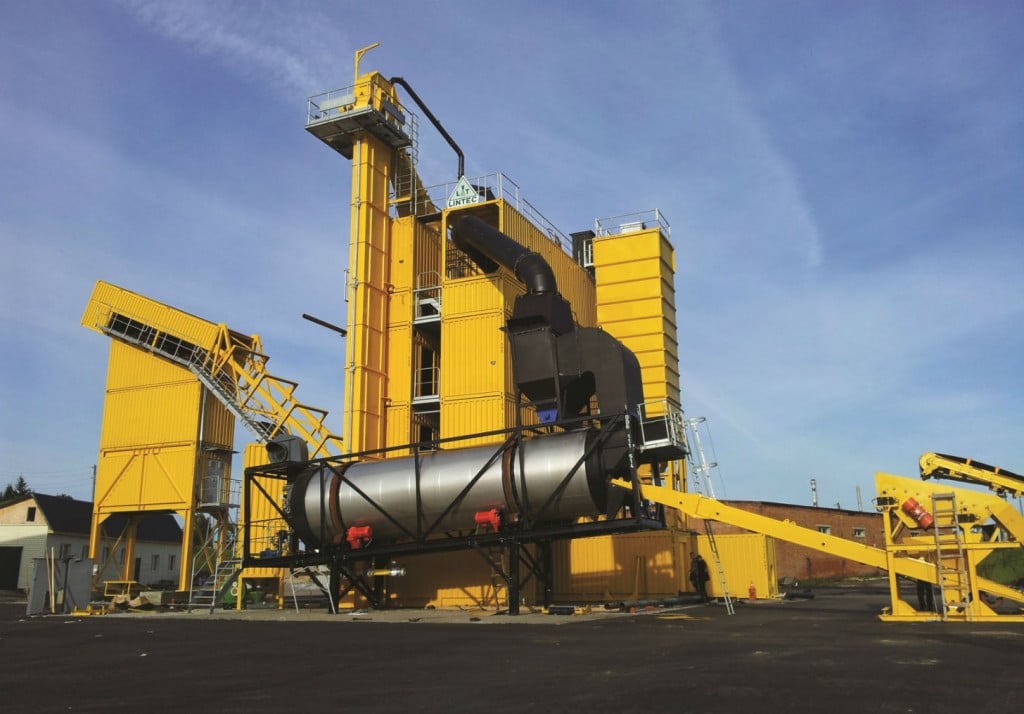 LINTEC adopted the containerized, modular plant concept in the 1980s. This system enables easy, economical transport of the plant, plus quick setup on the jobsite.
In addition to stationary use, the plants are ideal for projects that require the plant to be moved. Moving a traditional, comparably sized plant involves complex logistics, costly permits and inconvenient escorts, not to mention the time and staffing costs associated with site preparation, erection and dismantling.
LINTEC's container plants do not require permits for transportion. In most cases, there is no need for a concrete foundation as compacted ground is adequate. Additionally, the enclosed containers enable greater emissions control while reducing noise and dust production. LINTEC plants achieve low operation cost as they are highly energy efficienct, and deliver an ensured, quality product.
The CSD Series uses a unique, patented, screen drum technology for plants from 80 to 240 tph, while the CSM Series uses conventional vibration screens for plants from 160 to 400 tph. There are a number of choices available, ranging from different burner systems (diesel, gas, heavy oil or combinations) to fuel and bitumen tanks, external and integrated hot storage silos, and cold and/or hot recycling systems. The plants produce high quality, warm-mix asphalt LEP based on a foam bitumen system for a temperature range from 95 to 110 degrees C.
TerraFirma Equipment Sales & Rentals Inc., in Edmonton now represents the LINTEC line of asphalt mixing plants throughout Western Canada. They also offer excavators with specialty attachments and an array of aggregate processing equipment from SBM.
Company info
Related products