Grove GMK5240 makes short work of stage at Pro Football Hall of Fame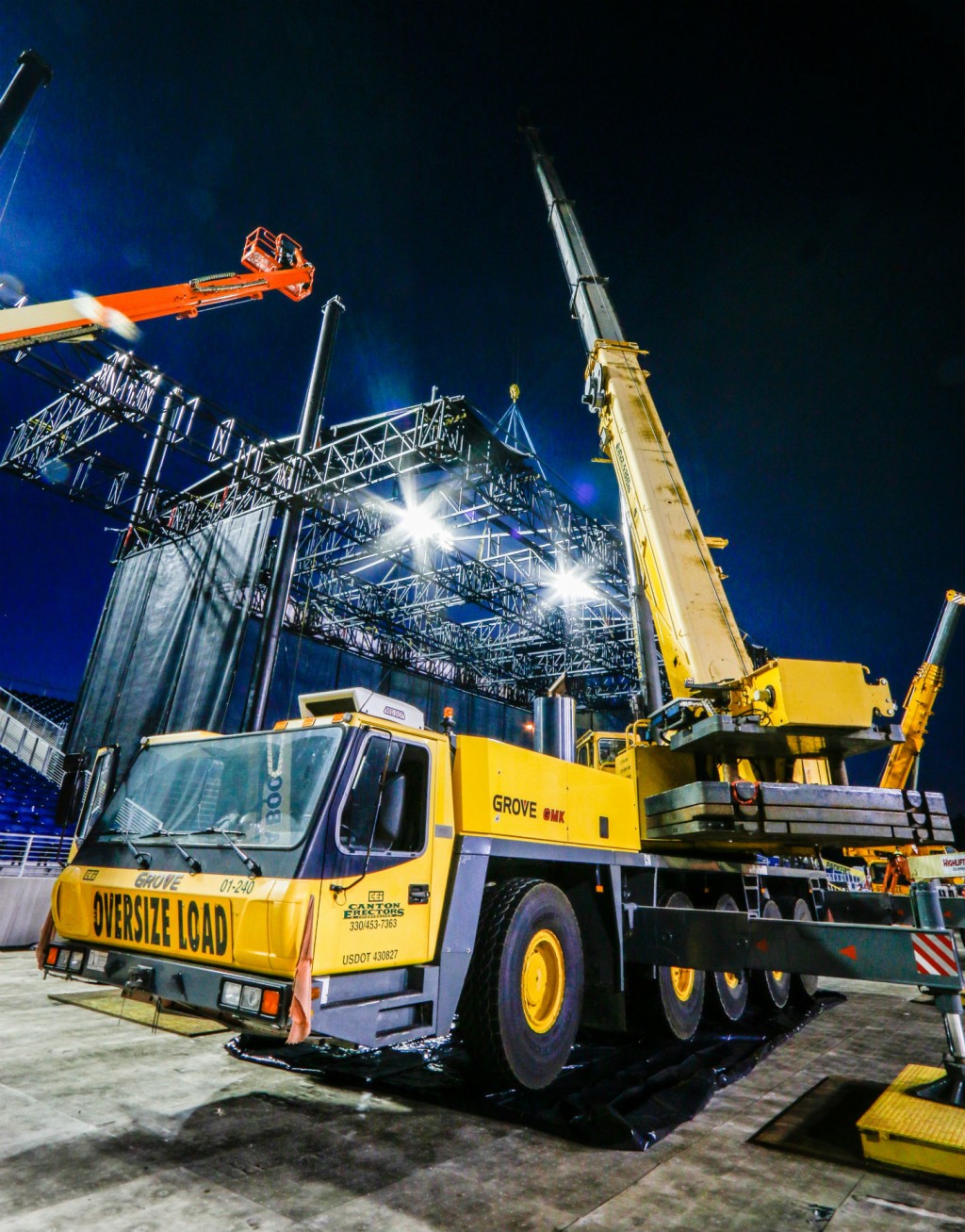 After the closing of the 2016 Pro Football Hall of Fame Enshrinement Festival in Canton, Ohio, a Grove GMK5240 became the star of the show. Canton Erectors, a rigging and heavy haul trucking company also based in Canton, used the 240 USt all-terrain crane to disassemble the stage following the prestigious ceremony, which took place on the field of the Tom Benson Hall of Fame Stadium.
Brian Selinsky, owner of Canton Erectors, said that the speed of the GMK5240's setup, operation and tear-down enabled contractors to efficiently remove the stage in a very compressed time frame. The heaviest lift on the job was the stage's 9.5 USt roof structure, which was hoisted to a height of 90 feet during disassembly. Following the removal of the roof, the GMK5240 was used to lower large segments of the stage to ground level for further disassembly by hand the disassembled segments were then loaded onto trucks and shuttled off the field. The entire disassembly process took seven hours to complete.
Company info
Related products