Bobcat V519 telescopic tool carrier has a reach of more than 10 feet, a lift height of 19 feet, and lifts up to 5,500 pounds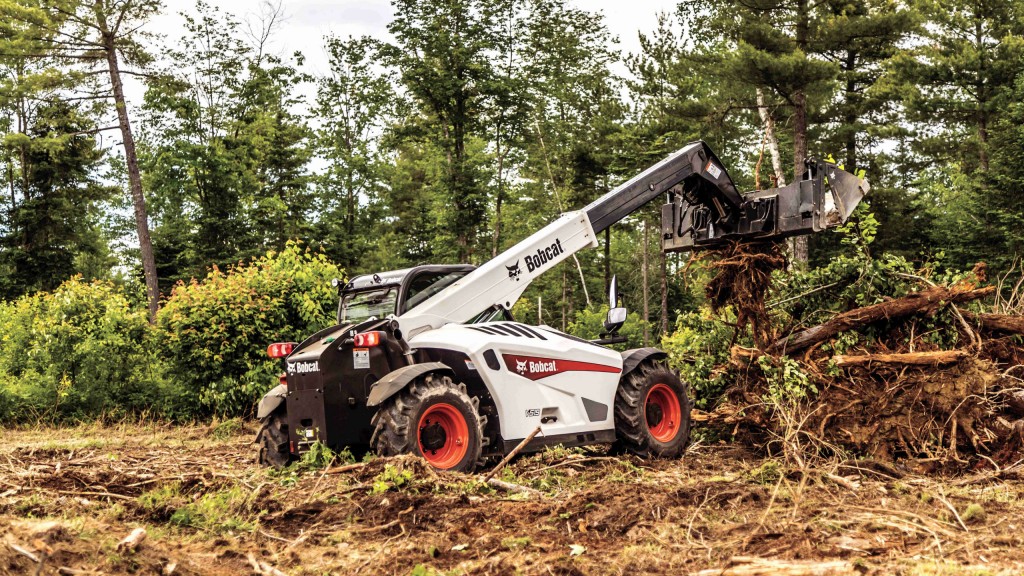 Bobcat Company has introduced the new V519 VersaHANDLER telescopic tool carrier for applications that require a compact machine featuring a two-stage boom with a reach of more than 10 feet and a lift height of 19 feet, and the ability to lift up to 5,500 pounds.
The V519 builds off the success of prior Bobcat telescopic tool carriers – also known as telehandlers – and features industry-leading performance, operator comfort, visibility and controls, plus the exclusive Bob-Tach attachment mounting system to increase utilization.
Designed with a standard 2-Speed hydrostatic drive system, the V519 is well suited to operate standard and hydraulic-powered attachments. As V519 operators lift their foot off the pedal, the machine comes to a stop. In addition, the automatic parking brake engages anytime the engine idles when it is stopped (in neutral) – an exclusive feature of the V519 to avoid unintentional movement.
When V519 operators need full auxiliary hydraulic flow without full travel speed, a speed management feature allows operators to dial in a percentage of the normal speed. Operators can adjust the desired travel speed with plus and minus buttons, conveniently located on the joystick. This feature helps operators using hydraulically powered attachments, such as angle brooms and snowblowers. Available for the first time in a Bobcat telescopic tool carrier of this size, the popular Bob-Tach attachment mounting system provides a mechanism for quick attachment changes.
An exclusive, full-function joystick sets the V519 apart from other telehandlers, allowing operators to stay focused on the task in front of them.
The V519 joystick features include the following:
Travel direction switch: Change direction with ease
Boom up and down: Adjust to meet height needs
Carriage tilt: Tilt a bucket or pallet fork frame
Auxiliary control: Fine-tune hydraulic flow with the outside thumb roller switch
Extension function: Telescope the two-stage boom in and out to meet reach needs
Attachments increase versatility
Like other Bobcat compact equipment, the V519 is a versatile attachment carrier and is approved for use with a number of standard and hydraulic-powered Bobcat attachments. Bobcat attachments requiring auxiliary hydraulics easily connect to the V519 with a Bobcat loader-style hydraulic coupler block with electrical connector. The coupler block is well protected to minimize downtime and includes a 7-pin attachment control harness to activate power and fingertip control functions.
A selectable auxiliary hydraulic flow feature allows V519 operators to quickly select an auxiliary flow rate that best matches a particular attachment.
Cab comfort
An enclosed cab with heat and air conditioning is standard for V519 telescopic tool carriers, minimizing dirt and dust inside the operating area and keeping the operator refreshed through the work day. Automotive-style vents allow operators to point the air where they need it, providing enhanced comfort. Operators can adjust the steering column with the tilt steering feature to meet their desired height. In addition, a three-way cloth adjustable suspension seat is standard to increase operator comfort, especially when operating the V519 for extended periods.
Ease of maintenance
V519 telescopic tool carrier operators can get easy access to routine maintenance items through the side engine cover and rear access panel, including engine oil and fuel filters, engine oil dipstick and drain, air cleaner, alternator, cooling system, air conditioning compressor, starter and battery. V519 owners can lock the engine cover to prevent unauthorized access, and the engine cover is equipped to hold the door open during servicing. For further uptime protection, an engine cover screen helps prevent large debris from entering the engine basket and plugging the radiator.
The V519's cooling system cores — radiator, charge air cooler and hydraulic oil cooler — are mounted side by side to provide maximum flow through and to minimize cleaning requirements, increasing uptime protection for the operator. A reversing cooling fan kit is available for applications that may require removing debris more frequently from the cooling system.
Bobcat diesel power
A Bobcat D34 Tier 4compliant diesel engine provides 74 horsepower for the V519 telescopic tool carrier. The Bobcat engine does not require the use of a diesel particulate filter (DPF) to meet Tier 4 emission standards. Similar to Bobcat compact loaders under 74 horsepower, the diesel engine utilizes a high-pressure common-rail fuel system and a diesel oxidation catalyst (DOC). An economy mode or "eco-mode" is available to reduce fuel consumption in applications that do not require as much power, such as light grading.
Customization options
V519 operators can customize their telescopic tool carrier to fit their individual needs with up to eight kits available from local Bobcat compact equipment dealers:
Engine block heater kit
Fire extinguisher kit
Front and top window guard kit
Keyless start kit
Rear mirror kit
Reversing fan kit
Rotating beacon kit
Work light kit (boom-mounted)
Company info
Related products
Related Articles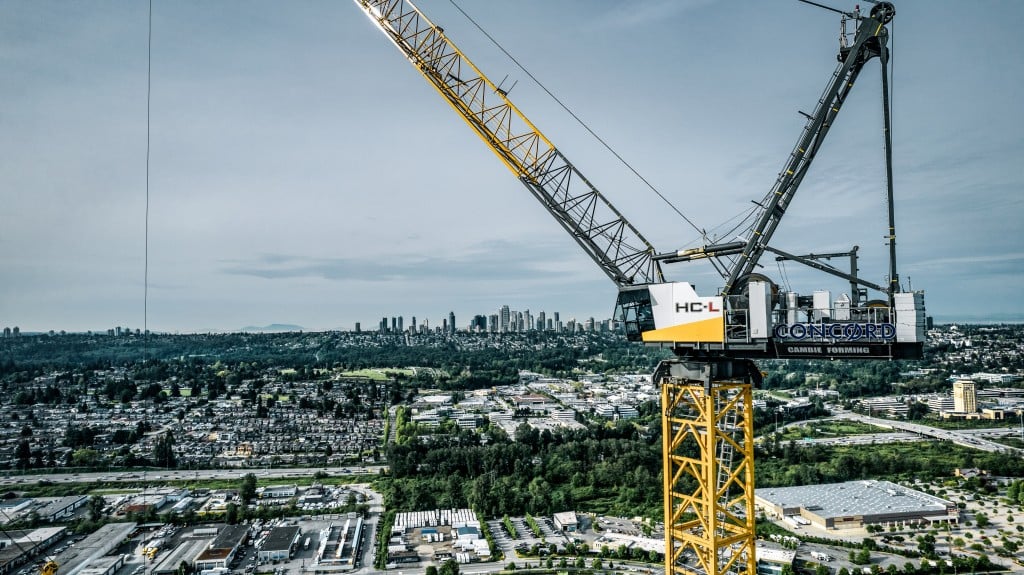 Cambie Forming to build 56-storey Burnaby residential building using newly bought Liebherr tower crane