Ford F-150 fuel economy improves with all-new ecoboost engine and 10-speed transmission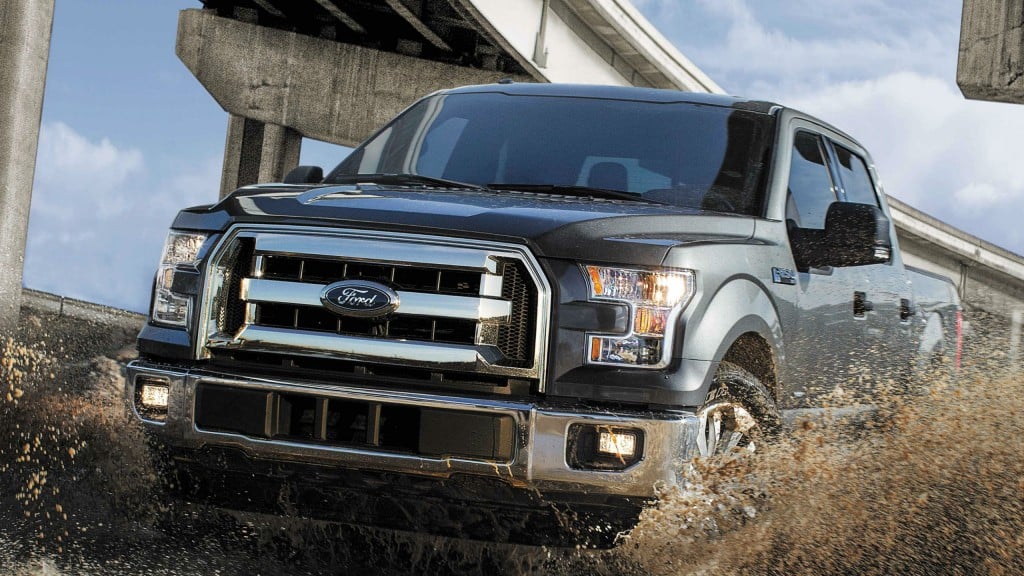 Ford has released the new 2017 F-150 with a 3.5-litre EcoBoost V6 engine mated to the first volume-production 10-speed automatic transmission. The latest model boasts an EPA-estimated city, highway and combined fuel economy increase of 1 mpg, with the combined rating for 2017 F-150 4x4 up 2 mpg. In addition, ample improvements in acceleration, performance and refinement are delivered by the 3.5-litre EcoBoost and state-of-the-art 10-speed automatic transmission. This new powertrain combination provides better low-end and peak performance, which is ideal for hauling heavy payloads and towing heavy trailers.
All-new 3.5-litre EcoBoost V6
This second-generation 3.5-litre EcoBoost engine delivers 50 lb.-ft. more peak torque compared with the first-generation 3.5-litre EcoBoost, for 470 lb.-ft. – which Ford says beats all diesel- and gasoline-powered competitors including V8 engines with nearly twice the displacement. Horsepower jumps 10 over the previous version, for a total of 375 hp.
The all-new 3.5-litre EcoBoost leverages the best attributes of the first-generation design – power, reliability and efficiency – improving in almost every aspect. This includes a new twin-port and direct-injection fuel strategy, lighter and stronger crank and valvetrain components, redesigned twin turbocharger with electronic wastegate, and redesigned valvetrain and variable-displacement oil pump.
The all-new 3.5-litre EcoBoost builds on the success of the 2.7-litre EcoBoost and first-generation 3.5-litre EcoBoost – which account for approximately 60 percent of F-150 sales. F-150 remains the only truck in its segment to offer a twin-turbocharged gasoline engine.
First volume-production 10-speed automatic
The all-new 10-speed automatic transmission available for 2017 F-150 4x2 and 4x4 models optimizes engine power and torque ranges, with closer ratios between gears and patented hydraulic controls.
Smarter shift logic helps customers tow with improved confidence using tow/haul mode. All-new adaptive shift-scheduling algorithms monitor more than a dozen powertrain and driver control signals in real time – ensuring the right gear at the right time for an engaging driving experience, including in sport mode. In addition, a unique high-speed one-way clutch allows for non-sequential shifting.
Weight savings play a key role in improved shifting performance. The 10-speed gearbox – the first from Ford not to employ cast-iron components – uses advanced materials and alloys. An integrated torque converter/turbine clutch helps shave more than two pounds, while reducing the packaging footprint.
Company info
Related products