LBX Company has a new dealer, Top Lift Enterprises Inc., in Sherbrooke, Quebec for hydraulic excavators, scrap and material handling, and parts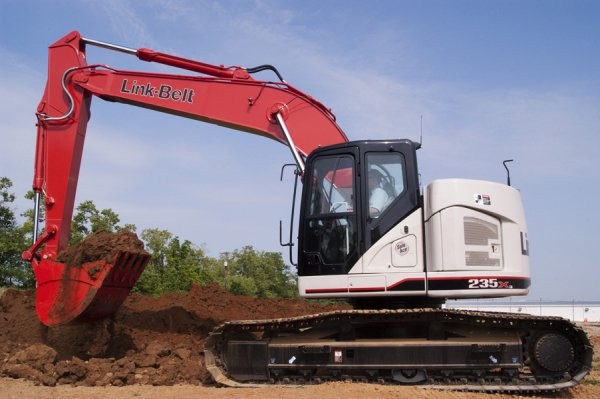 The Link-Belt brand name dates back to 1874 and is synonymous with innovative designs which incorporate the highest quality and best product support in the industry. Formerly a division of the Link-Belt Construction Equipment Company, LBX Company became a stand-alone company in 1998 representing the Link-Belt excavator, forestry & material handling equipment lines.
LBX is responsible for all Link-Belt earthmoving, forestry, demolition and material handling equipment in North and South America and has a loyal customer base and a strong network of dealers. These dealers provide ongoing sales, parts, service and technical support to Link-Belt equipment owners.
Top Lift Enterprises Inc. is committed to excellence in service with six stocking locations: their Head Office in Stoney Creek Ontario, Branch Offices in Montreal and Vancouver, and Satellite facilities in Toronto and Quebec. Field service technicians can also be dispatched from any of these locations in order to reduce travel time and distance.
The Regional Manager for Top Lift in Sherbrooke is Tom Simon and the PSM is Keith Thompson. Other staff members are: Parts Manager – Jonathan Duclos, [email protected]; Branch Manager – Sylvain Auger, [email protected];
Service Manager – Yvon Roy, [email protected].
They are located at 6895, Blvd. Bourque; telephone 855-866-5438.