Xtreme Green Electric Vehicles: 100 percent electric specialty vehicles exhibited at MINExpo 2016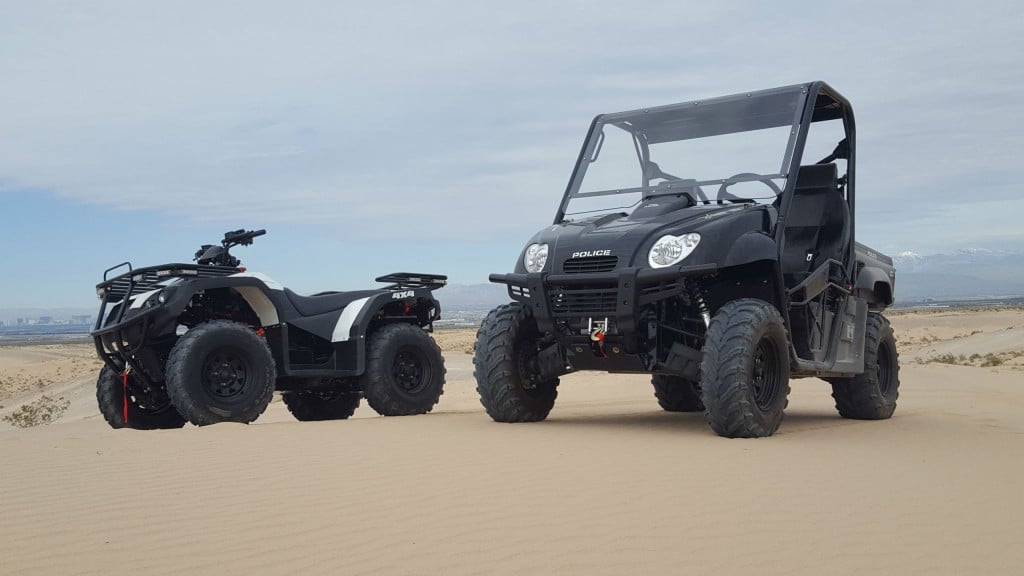 Xtreme Green Electric Vehicles (XGEV), the first company in the world to manufacture a full line of zero-emission lithium iron phosphate battery powered vehicles, has been a leader in the development and production of 100 percent electric specialty vehicles, and is pleased to exhibit these vehicles at the MINExpo in Las Vegas, Sept. 26-28, 2016. Based in North Las Vegas, Nev., the eco-vehicle company is committed to profoundly reducing pollution created by non-passenger vehicles by developing an extensive line of revolutionary, green and 100 percent electric-powered commercial vehicles. XGEV is exhibiting at, booth 523-N, in the North Hall.
The company's full line of electric specialty vehicles includes ATVs (all-terrain vehicles), UTVs (utility-terrain vehicles) and PMVs (police mobility vehicles). XGEV vehicles are designed with the latest technology and the most advanced energy management and electric propulsion systems. Each vehicle has the power and ability of vehicles with internal combustion engines, without the pollution, noise, heat or carbon footprint.
"Sustainability has always been an evolving issue and now more than ever consumers and companies are interested in discovering new ways to decrease their carbon footprint," said Neil Roth, chief operating officer of Xtreme Green Electric Vehicles. "The most important part of bringing Xtreme Green to the world is the impact our business will have on it, both environmentally and economically. We recently added the European market to our developing business model in order to expand our exports and service the international market."
Since the company's founding in 2007, hundreds of XGEV vehicles have been delivered to numerous companies across the world, across diverse industries, including law enforcement, EMS, military, security and mining. The benefit for these industries is the advantage of a more powerful, more maneuverable service vehicle, requiring less maintenance and is cheaper to run than gas and diesel vehicles. Additionally, XGEV's UTVs are considered Low Speed Electric Vehicles (LSEV), specially designed to be driven on any street under 35 mph.