PB Loader introduces new B10 Pothole Patcher with heavy-duty container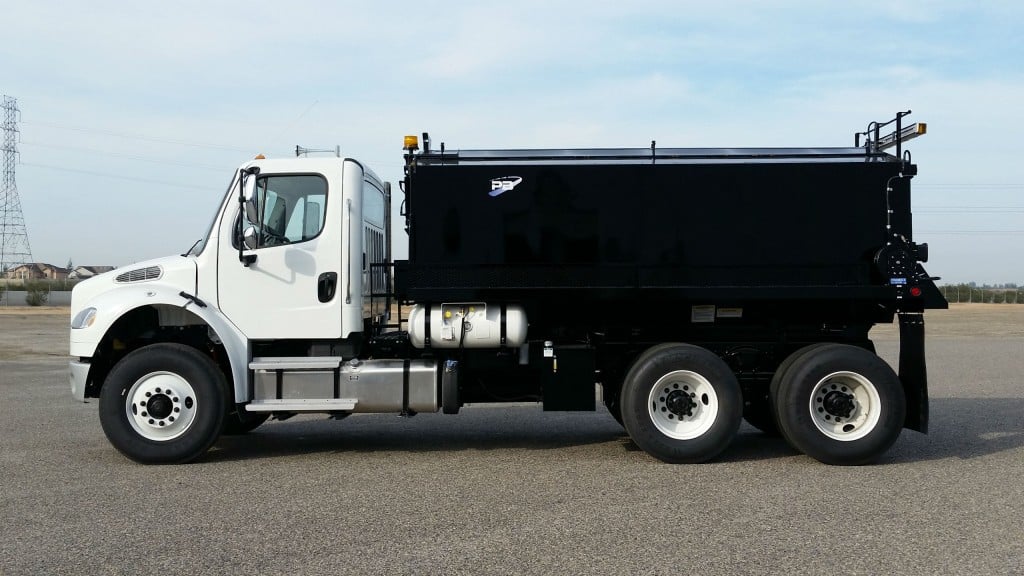 PB Loader Corporation is currently introducing a redesigned version of the company's popular B10 Pothole Patcher. The unit's new hefty design includes a 10-cubic-yard, double-wall constructed, heated container that allows road crews and contractors to remain on the job for longer periods of time performing pothole patching operations. The new B10 is designed to improve operator safety and productivity.
According to Jason Thompson, president at PB, the company expects demand for the B10 patcher to be strong. "Many of our customers need a heavy-duty pothole patcher built to offer non-stop operation," said Thompson. "Municipalities of all sizes have a lot of potholes to fix and a lot of ground to cover. They need a machine that lets patching crews work all day long with less trips for payload refills. We believe the B10 is the most complete patcher on the market."
The B10 is a fully equipped patcher that can be mounted on either a conventional or tilt cab 60,000-pound (GVW) chassis and includes a variety of features that simplify pothole patching operations. The unit comes with a propane-fuelled, radiant heater that maintains asphalt temperature. The heater is rated at 67,000 BTUs and thermostat controlled from 100 to 300 degrees. For added safety, the burner is fully enclosed, located at the front of the container box, away from the operator control area at the rear of the machine.
The B10 Patcher is the largest unit on the market today. Built for long lasting performance, the container is constructed with 10 GA hot-rolled steel interior sides and 10 GA steel exterior walls with a 1/4-inch HR steel floor. Container top loading doors are 2-inch double wall construction and open to form a V-shaped inside surface that funnels material into the container for an evenly distributed load. Two hydraulically operated "material unload" doors are located at the rear of the unit along with all operator controls. The container is raised and lowered by an underbody twin arm, double acting hoist with NTEA rating of Class 90, 26-ton capacity.
The B10 is also equipped with a complete Emulsion Spray system for tack coating. The system compartment tank actually includes two tanks – a 130-gallon emulsion tank and a 20-gallon solvent tank. Operators can easily switch from emulsion to solvent with a convenient single lever valve. An Auxiliary Electric Heat system provides 110 VAC heat for overnight heating. The system is controlled by a temperature sensor and all heating elements are low-density stainless steel. The hydraulically driven emulsion pump can output 10 gallons per minute. A Hand Torch with 20 feet of hose is also supplied. The torch delivers 200,000 BTUs.
PB offers a variety of options to allow customers to customize their patcher to meet exact needs. Optional features include: auxiliary electric heat system to keep asphalt hot overnight. Compactor plate and lift platform. Walk-­behind roller with roller transport device designed to lift and carry single-drum walk-behind rollers. Hydraulic tool circuit and hydraulic tools (i.e. pavement breakers, asphalt cutters). Frame-mounted lockable tool box and lockable tool baskets. Spoils bin for discharged material. Solvent pump with 25-foot hose and wand for cleaning jobsite tools. Inside cab controls, arrow boards, beacon and flashers, air compressors, air tools and hose reels. Additional options are available.
Company info
Related products
Related Articles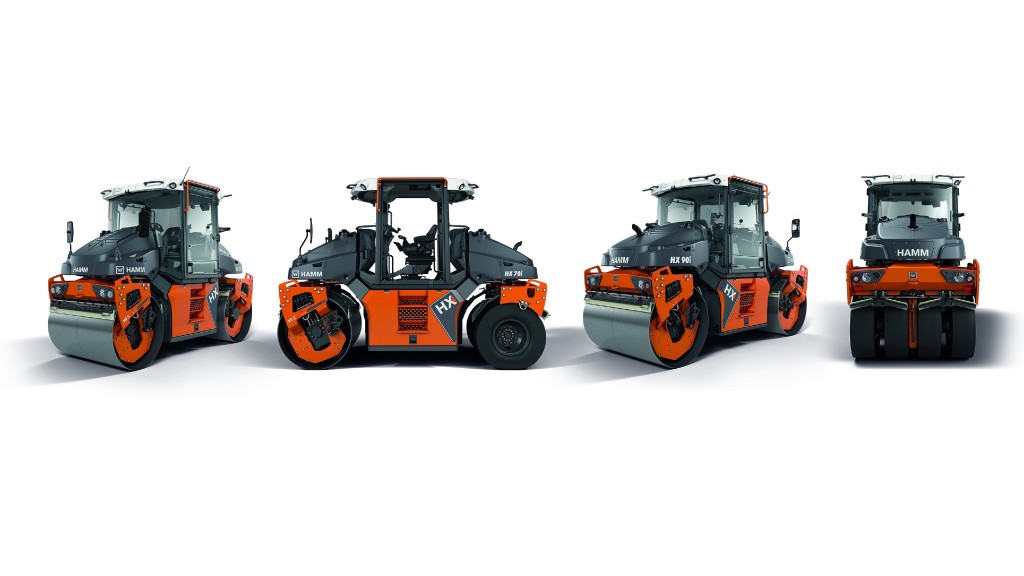 Hamm pivot-steered tandem roller series features Smart Compact digital support