Telsmith is ALL IN at MINExpo 2016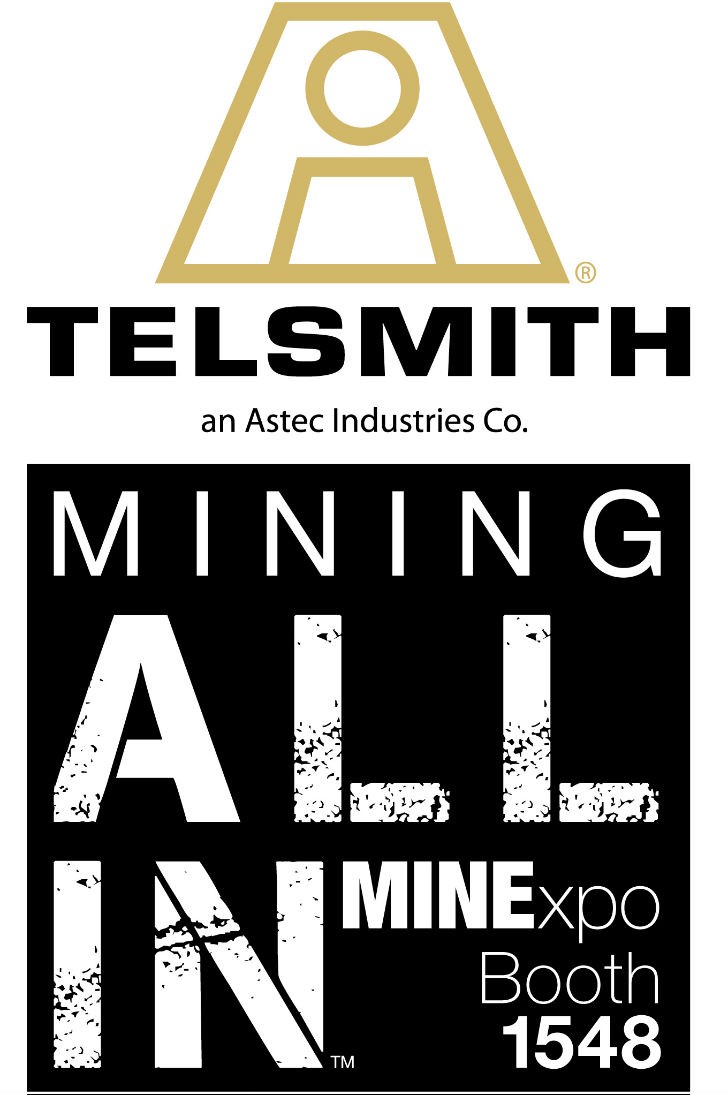 Telsmith will be at MINExpo 2016 in a 325-square-metre (3,500-square-foot) display in the North Hall at the Las Vegas Convention Center. The theme for Telsmith's MINExpo 2016 presence is MINING – ALL IN, and the company is encouraging attendees to participate by demonstrating their commitment to the mining industry.
The centrepiece of the Telsmith display will be the all new T900 cone crusher, a true mine-duty machine designed and engineered to deliver maximum uptime, productivity, safety and ease of maintenance amidst the 24/7 operating demands of the toughest hard rock mining applications. Offering a capacity output range from 550 to 2,100 MTPH, with up to a 381-mm (15-inch) feed size, the T900 is rated with the largest in-class clearing stroke, the highest in-class crushing force, and boasts 660-kW (900-hp) performance.
Guest experiences designed to encourage interaction will be the focus through photo opportunities and recognition for their industry support by being ALL IN for MINING.
Guests can visit www.miningallin.com to preview the Telsmith display and register for exclusive experiences during MINExpo 2016.