Richway CreteFoamer continuous cellular concrete production machine fits in 3/4-ton pickup truck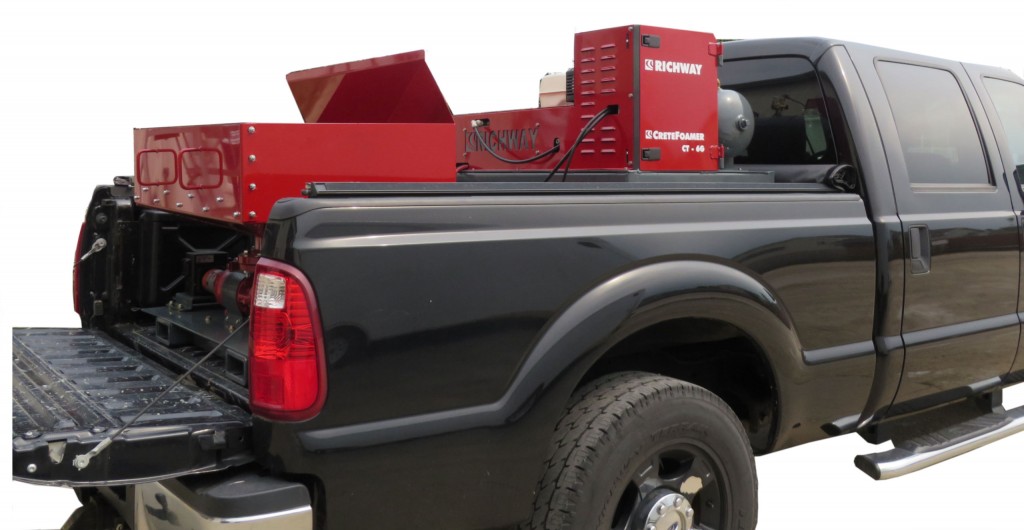 Production of up to 6 cubic yards per hour of cellular concrete on a continuous basis is now possible with the new Cretefoamer Model CS-6G which fits in a 3/4 ton pickup truck. It is designed to do jobs of 2 to 40 yards in less than a day. The cellular concrete can range from less than 30 pounds per cubic foot (pcf) up to 100 pcf or more.
Powered by a Honda gas engine running a 150 amp alternator, the Model CS-6G Cretefoamer features all-electric drives for precision control of the cellular concrete produced. It includes an on-board 65-gallon water tank, which can produce eight yards of 30 pcf cellular concrete without refilling. There are no hydraulic components to leak and cause problems. It needs only an external water source and cement slurry feedstock to produce cellular concrete in even remote locations.
The "6G" can be fed from a mortar mixer or other source, including ready-mix trucks by using the optional hoist to lower the pump portion to ground level. It is capable of pumping up to several hundred feet, depending on mix design and density of the cellular concrete.
Cellular concrete is produced by adding externally generated foam to a concrete slurry or grout mixture. Because the foam costs only $7 to $12 per cubic yard to produce, the cost of cellular concrete is often less than half that of conventional grout fill. In many cases it is less than the cost of "flowable fill" and offers other advantages as well.
When desired, it may be operated as a standalone grout pump with a two-cubic-yard-per-hour capacity. The progressing cavity pump will handle sand mixes when the sand proportion is relatively small. The use of fine sand allows the sand proportion to be higher.
Company info
Related products
Related Articles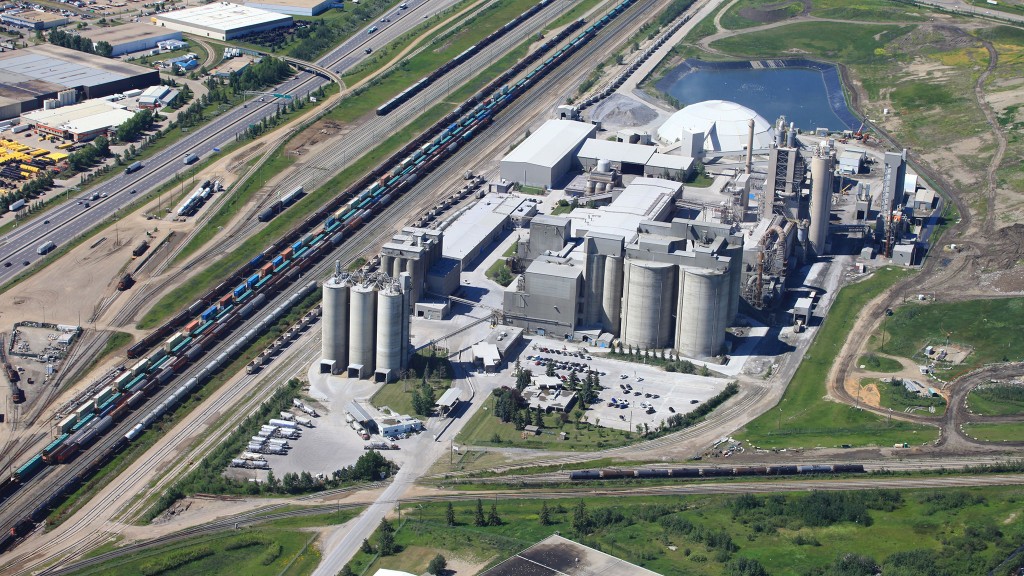 Full-scale carbon capture, utilization, and storage plant moving forward at Alberta cement facility