Chevron and Noria introduce ISOCLEAN calculator to gauge level of lubricant cleanliness
New tool helps users calculate potential equipment life extensions based on the cleanliness of the lubricant used in equipment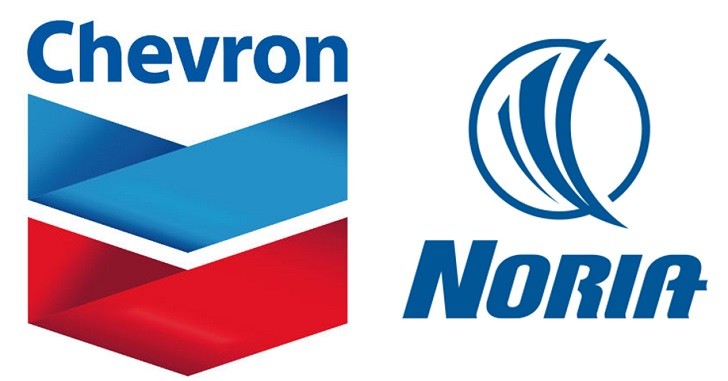 Chevron Products Company and Noria, a provider of lubrication consulting services and training, have announced the launch of the ISOCLEAN Calculator, a first-of-its-kind tool that helps companies evaluate possible equipment life based on lubricant cleanliness levels. The easy-to-use tool was developed by Chevron Products Company and is powered by Noria's Life Extension tables to help calculate the levels of particle contamination that are typical for each user's specific situation.
"We have worked closely with Chevron to create a tool that will leverage the comprehensive cleanliness data base of our Life Extension tables, but in an easy to use format that is very intuitive and simple," said Mike Ramsey, President of Noria. "We have found that most users have no idea how contaminated their lubricants really are, and how harmful that can be to their equipment. This resource is a great way to easily calculate the cleanliness levels, so that customers can take action to help maximize their equipment life."
Considering that the number one cause of lubricant-related failures in equipment is contaminant particles, the ISOCLEAN Calculator is crucial in helping users understand their specific challenges and how to overcome unique obstacles for maximum efficiency. Noria's Life Extension tables summarize the effect of contaminant particles on the expected service life of hydraulics, gears, rolling element bearings and journal bearings.
How the ISOCLEAN Calculator works
A simple three-step process collects all the relevant information of a user's industry, equipment type and components, and the conditions that are relevant to the lubricant used in their operations. Based on the data selected, the ISOCLEAN Calculator delivers a results report that is customized to each user, providing the target ISO Cleanliness Code compared to the current one, visuals of the magnified patch samples of each, and current lifespan of the equipment versus what it could achieve using Chevron's ISOCLEAN Certified Lubricants.
"By utilizing the powerful data from Noria, the new ISOCLEAN Calculator is just the latest addition to our ongoing efforts to help customers understand the effects of particle contamination and prevent premature equipment wear and failure," said Doug Hinzie, VP Americas Lubricants at Chevron Products Company. "This tool provides actionable information that helps our customers improve their bottom line by reducing unscheduled downtime, and increasing equipment life."