Primary building construction complete for Royal Alberta Museum
Interior work continues on the largest museum in Western Canada – set to open in 2017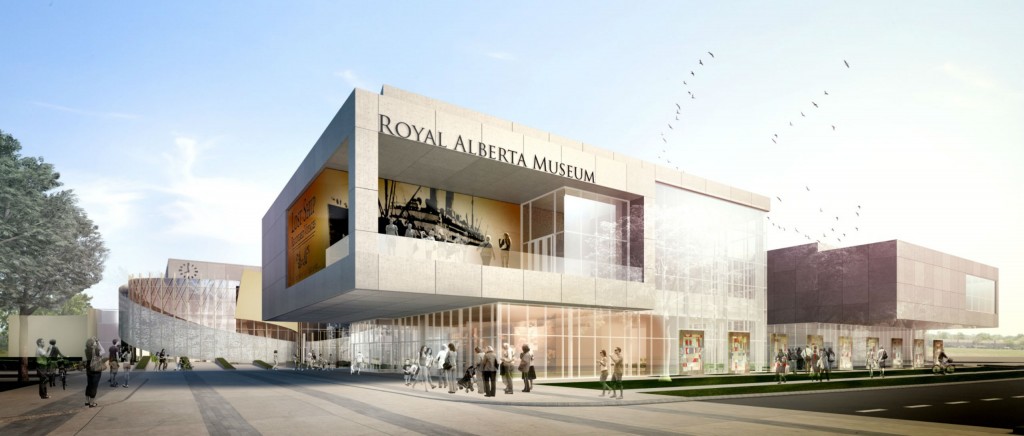 The new Royal Alberta Museum is one step closer to opening, as the governments of Canada and Alberta mark construction completion of the landmark facility.
Work on the new museum in downtown Edmonton began in 2013 and employed several thousand construction workers. The cost of the new museum, which includes construction of the facility as well as gallery and exhibit development, is $375.5 million. The province is providing $253 million and the Government of Canada is providing $122.5 million.
Construction of the new museum combined tried-and-true materials with state-of-the-art technology and elements of history. Natural materials were chosen for strength, beauty and durability. Limestone covers the museum's exterior walls and is used in the interior public spaces along with granite flooring. Advanced controls allow for varying settings throughout the facility, ensuring that environmental needs specific to each exhibit are met. Mosaic panels by artist Ernestine Tahedl that were reclaimed from the Canada Post office formerly on site are featured along the museum's pedestrian boulevard on 103A Avenue.
The new Royal Alberta Museum will embody the story of Alberta, preserving experiences of its people and places and inspiring Albertans and visitors to explore and understand the world around them. It will be one of the province's greatest cultural attractions and the largest museum in Western Canada, as well as an integral part of Edmonton's Arts District.
While primary building construction is complete, work will continue inside. Then the mammoth move into the facility will begin. The museum is expected to open in late 2017.