Maple-Crete invests in a fleet of SDLG wheel loaders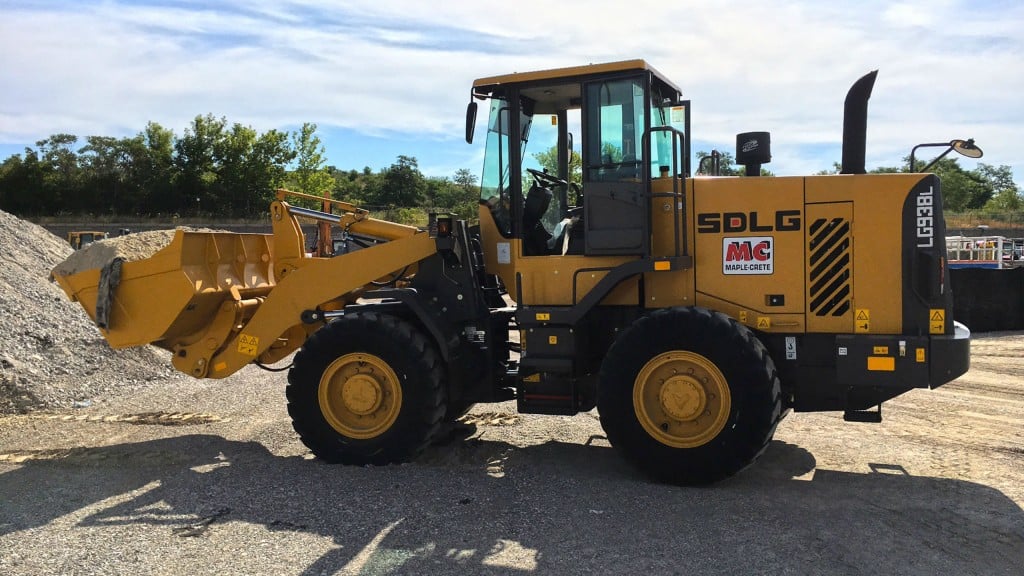 Concord, Ontario-based contractor Maple-Crete has added an additional five new SDLG wheel loaders to its fleet, and now has the largest number of SDLG machines working in North America.

The Canadian company operates in a wide variety of sectors including road maintenance, snow removal and sidewalk repair. Maple-Crete was one of the early adopters of SDLG machines in the region, purchasing four SDLG LG958Ls in August of last year to be used for snow removal that winter. These latest additions to the fleet bring the company's total number of the brand's loaders to nine.
Carmine Forgione, construction manager at the company, said the wheel loaders were immediately impressive and that the company began to quickly expand their usage into other applications.
"We immediately put the LG958Ls to work on our winter operations in and around Toronto," Forgione said. "They worked really well for snow removal—in fact, they worked so well that we began using them for low-hour applications in other seasons, like loading stone at our depots during the summer months."
When it came time for Maple-Crete to expand its growing fleet, the company considered purchasing used, premium brand units, but the warranty and price of SDLG machines changed their minds.
"I was thinking about buying some used, high-end machines," Forgione explained. "It would have been pretty close, dollar for dollar, but the SDLG warranty made it the better choice. You also gain savings with finance charges – compared to when you're financing an older wheel loader. Those savings, combined with SDLG's proven track record in our field of work, sealed the deal."
Of the two models Maple-Crete is using, the LG938L has a 2.5 yd3 capacity loader and the LG958L has a 4.0 yd3 capacity. Both have a 12-month and a 1,500-hour warranty. The company purchased all nine units from Strongco, the Mississauga, Ontario-based equipment sales and rental giant with which Maple-Crete has a long-standing relationship.
This coming winter, Maple-Crete plans to devote a portion of its SDLG fleet to snow removal in Vaughan, Ontario, where it recently won a contract with the city. The project is a testament to the growth that the company has seen over the years. It was founded in 1994 as a road maintenance contracting company and now employs approximately 70 employees for a wide range of projects.
Company info
Related products